Airlines could ban drunk passengers from flying for life in crackdown on 'disruptive' travellers
Jet2 has already brought in the power and others could follow suit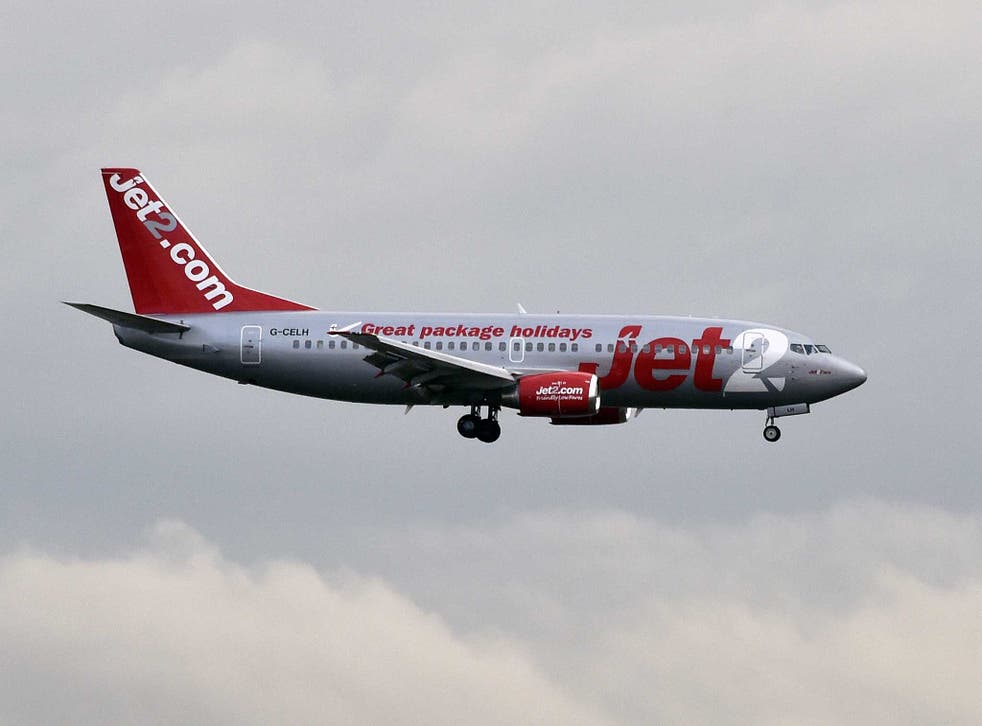 Airlines could ban drunk passengers from flying with them for life in a crackdown on incidents they say could endanger lives.
Budget carrier Jet2 has introduced the measure and other companies are expected to follow suit under a new industry-wide code of conduct.
Phil Ward, Jet2's managing director, said his company would not allow the "disruptive few" to spoil flights for families and holidaymakers.
He told The Times he had seen passengers swigging from cans of lager at 5.30am in Manchester Airport and was concerned about "pre-loading" before flights.
"The plane is not a nightclub," he added. "It's six miles up and going at 500mph so you can't step outside to get some fresh air."
Jet2 said disorderly behaviour by travellers who get drunk before they even board flights has risen "drastically" in the last two years.
A statement said cabin crew increasingly have to deal with "abusive, racist and often noisy and aggressive" passengers, causing misery and disruption for everyone else.
Under Jet2's rules, staff can give passengers verbal and written warnings, make emergency landings to throw them off and charge them up to £3,500 in "diversion costs" afterwards.
People can be banned for life, handed over to police and be threatened with legal action.
Jet2 said it was also aiming to educate passengers about the heightened effects of alcohol at high altitudes and to discourage rowdy behaviour by making the possible punishments clear.
The British Air Transport Association and Airport Operators Association are drawing up common behaviour regulations and airlines have written to the Transport Secretary asking for the government's support.
"Most passengers absolutely know how to behave on board, whilst having a good time too," Mr Ward said. "It's for that reason that we must stamp out this rise in disruptive behaviour."
Earlier this year, the UK Civil Aviation Authority (CAA) released figures showing a significant rise in unruly behaviour, which has tripled in the last three years.
The 114 incidents recorded in 2014 included a passenger who reportedly damaged seats before activating an emergency exit slide as a plane stood at a terminal. Another traveller attempted to open an aircraft's door mid-flight.
There were also bomb threats, assaults on crew, attempts to break into the cockpit and smoking in toilets.
Alcohol consumption before and during flights was identified as a "threat to safety" of passengers and crew, including the pilot.
The UK Flight Safety Committee's guide to handling disruptive passengers defines them as anyone who is aggressive, abusive, violent or threatening.
It is illegal under the little-known Air Navigation Order to board a plane while drunk or become intoxicated mid-flight, as well as using threats or abusive language towards passengers or crew, or interfere with the operation of the plane.
Drinks are routinely sold on board but it is prohibited for passengers to drink their own alcohol, as Kate Moss allegedly did before being escorted off an eastJet flight from Ibiza for being "disruptive" earlier this month.
Register for free to continue reading
Registration is a free and easy way to support our truly independent journalism
By registering, you will also enjoy limited access to Premium articles, exclusive newsletters, commenting, and virtual events with our leading journalists
Already have an account? sign in
Register for free to continue reading
Registration is a free and easy way to support our truly independent journalism
By registering, you will also enjoy limited access to Premium articles, exclusive newsletters, commenting, and virtual events with our leading journalists
Already have an account? sign in
Join our new commenting forum
Join thought-provoking conversations, follow other Independent readers and see their replies