Europe's three most successful airports revealed – and the nearest to Britain is in Ukraine
Plane Talk: St Petersburg in Russia has lost only one in five of its 2019 passengers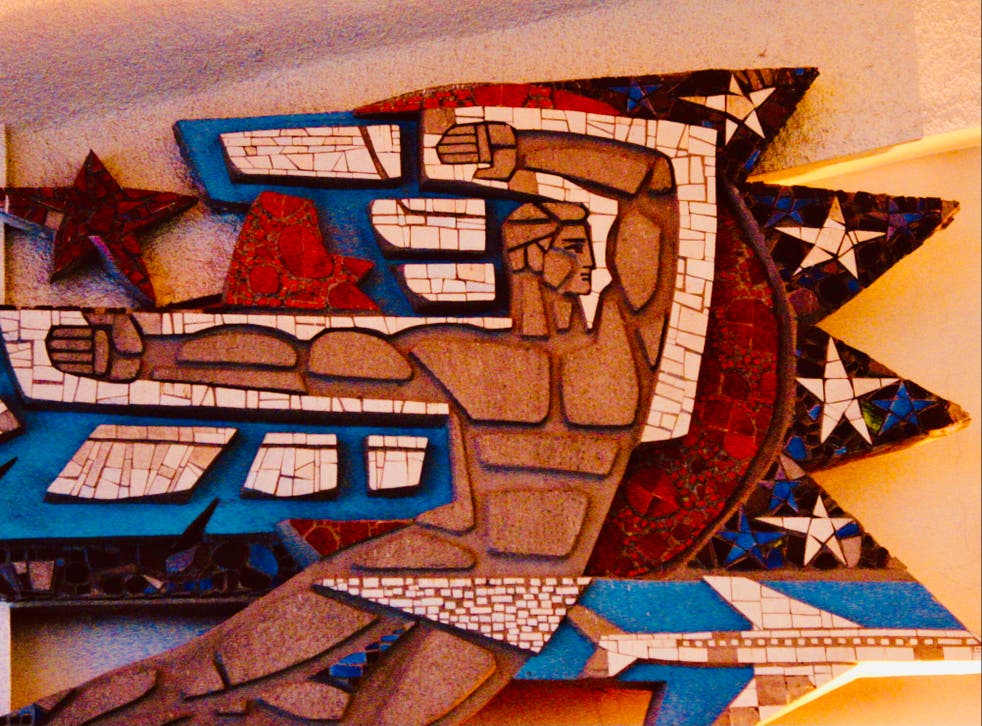 Only three major European airports are handling more than half the passengers they had two years ago – and they are all a long way east.
According to the new Anker Report on European air connectivity, St Petersburg is way ahead of the pack with 80 per cent of its March 2019 passengers arriving and departing in March 2021.
Istanbul's Sabiha Gokcen – technically in Asia, as it is on the eastern side of the Bosphorus – retained 58 per cent of its traffic, while Kiev's main airport, Borispol, kept 55 per cent.
Almost simultaneously with the survey, the low-cost Ukrainian airline, SkyUp, announced a new link with London Luton. Flights will operate three times a week, with fares currently around £50 return.
All the remaining 200 or so airports surveyed by the editor, Ralph Anker, lost more than half their passengers.
But he says that more exceptions may emerge, as data for March from Russia, Italy and Portugal is not complete.
Two Moscow airports, Domededovo and Vnukovo, are likely to emerge with around 75 per cent of "normal" passenger numbers.
Another Russian airport, Sochi, has seen traffic rise this year compared with 2019 – almost unheard of during the coronavirus pandemic.
Sochi is on Russia's part of the Black Sea shore. Because of international travel restrictions, many Russians are holidaying in the region.
Antalya, the main holiday airport on Turkey's Mediterranean coast, was down 49.9 per cent and took fourth place in the survey.
But while passengers in March were strong, that may not continue in April because of new Russian travel restrictions. "This was supposedly due to concerns about Turkey's increasing virus numbers but came just a few days after the Turkish government voiced its support for Ukraine in its border conflicts with Russia," said Mr Anker.
Turkey's two other key airports performed strongly compared with most of the competition. Istanbul's main airport, which opened barely two years ago, handled 40 per cent of 2019 passengers, while the airport serving the capital, Ankara, managed 37 per cent.
Earlier, Mr Anker predicted that Istanbul airport will become the busiest in Europe when traffic recovers.
"While airports like Heathrow, which rely predominantly on international traffic, will recover eventually, by the time they do Istanbul's new unconstrained mega-airport is likely to have established itself as Europe's busiest airport," he said.
The contrast with western European airports, and in particular the UK, is stark.
Madrid did best of the major hubs, with 20 per cent of passenger numbers. This is largely because of domestic links from the Balearic and Canary Islands.
Frankfurt was on one-sixth (16.5 per cent) of its 2019 numbers. If current trends continue, it may well leapfrog Paris CDG, at 15 per cent, and Amsterdam, at 12 per cent, by the end of 2021.
With Heathrow – currently on 8 per cent – deeply wounded by the coronavirus pandemic, Germany's main hub is likely to emerge as western Europe's busiest airport.
Yet many airports have performed even worse that the UK's leading airport. Copenhagen, the main Scandinavian hub, is on just 6 per cent of 2019 numbers – as is Germany's second airport, Munich.
And Dublin, the home of Europe's biggest budget airline, Ryanair, is handling just one-20th (5 per cent) of 2019 passenger numbers.
Mr Anker says that the UK's northern hub may be faring even worse: "Manchester haven't yet reported their figures for March but they were at 7 per cent in January and just 4 per cent in February."
For the UK's long-suffering aviation industry, the reopening slated for 17 May cannot come soon enough – and neither can certainty about where we might go with minimum restrictions.
Register for free to continue reading
Registration is a free and easy way to support our truly independent journalism
By registering, you will also enjoy limited access to Premium articles, exclusive newsletters, commenting, and virtual events with our leading journalists
Already have an account? sign in
Register for free to continue reading
Registration is a free and easy way to support our truly independent journalism
By registering, you will also enjoy limited access to Premium articles, exclusive newsletters, commenting, and virtual events with our leading journalists
Already have an account? sign in
Join our new commenting forum
Join thought-provoking conversations, follow other Independent readers and see their replies