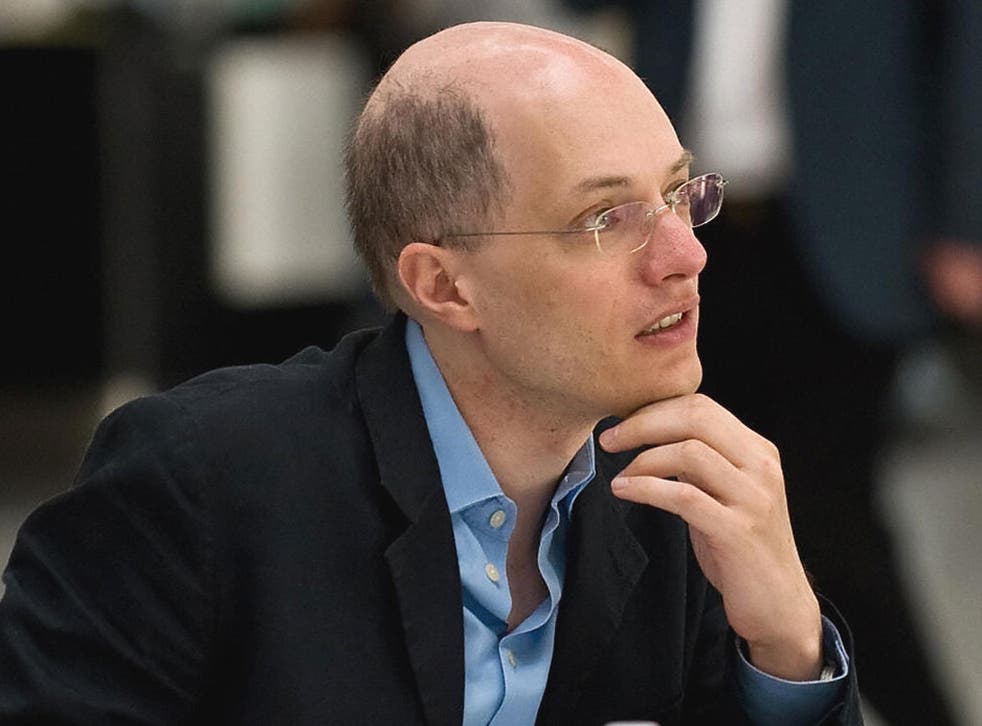 Alain de Botton: My life in travel
'Eating above the clouds is rather unbelievable'
Alain de Botton
Friday 14 August 2015 17:29 Comments
The sheer concept of being able to eat above the clouds is rather unbelievable.
It helps to lend charm to what might otherwise be a rather ordinary lunch tray. I must have been six or seven years old and on the way to America for the first time when I was presented with my first airline meal. I was amazed by the neat little tray; there was a bag of crackers, a wedge of oily plastic cheese, and some lasagne that in normal circumstances wouldn't have been delicious – but up there the whole thing was deeply exciting. It began a life-long fascination with airline food, which is of far more interest than its simple culinary value would suggest.
As a child I collected menus from restaurants abroad.
This tic was treated with indulgence by my kind parents. It must have been very annoying – but nowadays, it makes for a fascinating document.
The Dutch remain puzzling and delightful to me.
I've just been in Amsterdam for work. At one level, they seem very like us. At another level, their directness and frankness is deeply un-English. They seem to revel in blunt talk. At dinner, they sometimes take it in turns to say the rudest, bluntest things they can find – and then laugh heartily. The honesty is worn with pride, as a sign of being a reliable and trustworthy person.
I have a problem with hills.
Mountains are fine, even exciting, but hills are neither bold enough to make it to full mountain nor modest enough just to lie flat and not bother anyone. I'm a great fan of Norfolk; the skies are vast, sublime and the landscape feels airy and endless. For a moment, one might even be outside of the UK altogether, somewhere less constrained, perhaps a bit US Mid-western.
I read so much all year, when I'm on holiday I love to catch up on not reading.
I'm not the type to take big books away with me. I never manage to get past a few pages, so I'll tend to take something very light and breezy.
Life teaches you fascinating things.
My son was seven, I was 44, and we went to a football match: it was England playing Switzerland in Basel. There's a history to this holiday. I spent my life being scared of football: playing it, being around those who played it, the atmosphere that surrounded it. Then, of course, I became the father to a beautiful little boy who loved football almost more than he loved his mother. Suddenly, it was easy to change, to grow up and to be less scared. To see these two countries to which I'm affiliated play, and be in the stands with my son, was a lovely experience.
I went on a Mediterranean cruise alone.
There were huge storms between almost every port, there were a lot of spiders in the cabin, and the fellow passengers were mostly Mormons. It was an effort not to jump overboard.
The Mandarin Oriental in Hong Kong is far too fancy for writers.
I was invited to the Hong Kong Literary Festival, organised by the amazing Sir David Tang, who put all the writers up in the Mandarin Oriental. It is simply perfect, and sadly real life has been a let down ever since.
Kampala in Uganda is a constant surprise.
The poverty is on a scale that we in the wealthy world almost never keep in mind day-to-day. Despite the challenges, the people I met were defiant, very funny and extremely perceptive about the failings of their rulers.
My best meal abroad was in Athens.
It was during filming for an episode I made for Channel 4 about Socrates in 1999. We wound up in a tiny taverna that was the hole- in-the-wall, genius-level place all travellers dream about.
Alain de Botton's book, The New Art of Travel, features a foreword by Airbnb co-founder Brian Chesky (Penguin, £12.99; penguin.co.uk/airbnb).
Register for free to continue reading
Registration is a free and easy way to support our truly independent journalism
By registering, you will also enjoy limited access to Premium articles, exclusive newsletters, commenting, and virtual events with our leading journalists
Already have an account? sign in
Join our new commenting forum
Join thought-provoking conversations, follow other Independent readers and see their replies