Europe's travel network in chaos after system failure at Amsterdam Schipol and strikes in Italy
Cancelled flights and long delays expected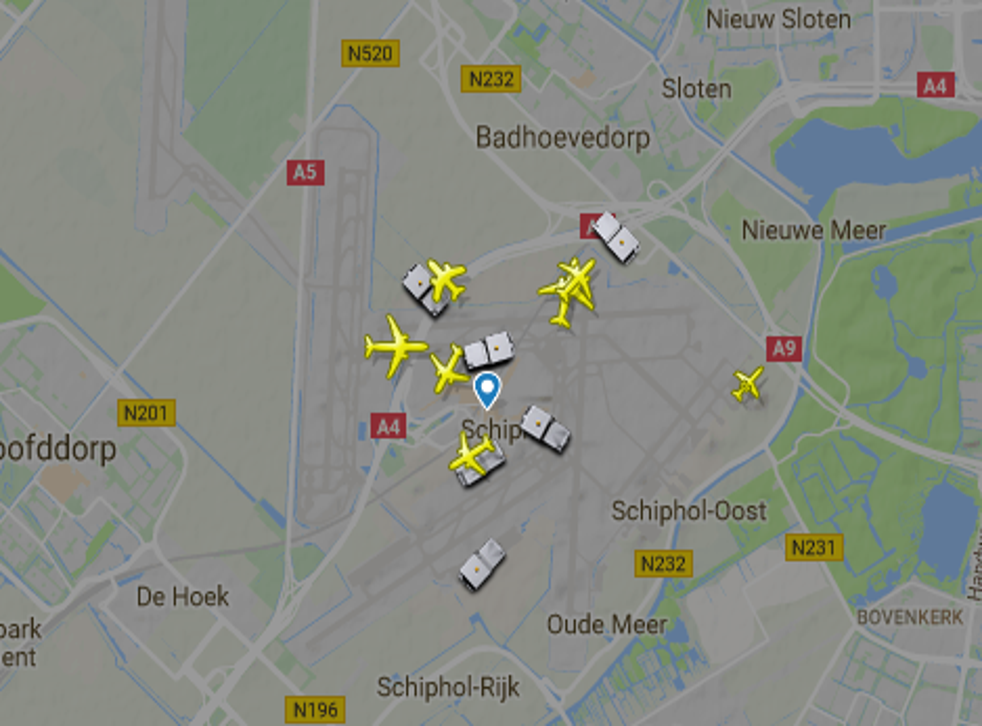 Tens of thousands of travellers have had their travel plans wrecked by a combination of strikes in Italy, and an air-traffic control (ATC) failure at one of Europe's busiest hubs, Amsterdam Schiphol.
"Very high delays," warned Eurocontrol about the Dutch airport. "Arrivals regulated with a low rate due to an ATC system failure."
KLM, based in Amsterdam, and its partner Air France, cancelled many flights, including round-trips to Heathrow, Paris, Nantes and Hanover.
British Airways cancelled a round-trip from London City to Amsterdam, while Lufthansa axed services from Frankfurt and Munich to the Dutch capital.
Eurocontrol invited pilots whose flight plans listed Frankfurt as an alternate airport to divert to Germany, while Brussels airport had capacity for nine wide-bodied and 11 medium-sized jets.
Flybe's lunchtime services from Amsterdam to Southampton, Birmingham and Manchester were delayed by around four hours, as was easyJet's early afternoon flight from Schiphol to Gatwick.
In Italy, ground handlers are striking between 1pm and 5pm local time. Ryanair, which has more flights to, from and within Italy than any other airline, made multiple cancellations to and from Bologna.
At Rome Fiumicino, Alitalia cancelled domestic flights to Bologna, Milan and Naples, while BA grounded round-trips to Florence, Venice and Rome.
Lufthansa, easyJet and Ryanair cancelled flights in and out of Pisa airport.
The Athens Metro is closed all day because of a strike by workers concerned about underfunding and the prospect of privatisation.
Register for free to continue reading
Registration is a free and easy way to support our truly independent journalism
By registering, you will also enjoy limited access to Premium articles, exclusive newsletters, commenting, and virtual events with our leading journalists
Already have an account? sign in
Register for free to continue reading
Registration is a free and easy way to support our truly independent journalism
By registering, you will also enjoy limited access to Premium articles, exclusive newsletters, commenting, and virtual events with our leading journalists
Already have an account? sign in
Join our new commenting forum
Join thought-provoking conversations, follow other Independent readers and see their replies