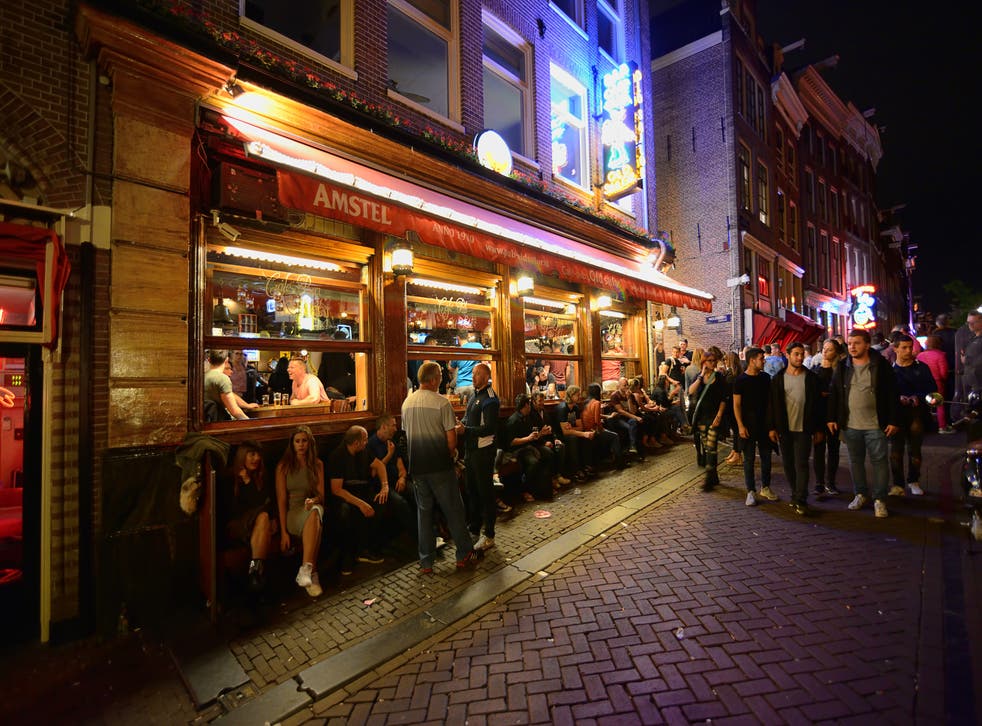 Amsterdam is 'lawless urban jungle' after dark, according to city ombudsman
Overcrowding in the city centre also prevents emergency services from reaching victims and perpetrators of crime
Amsterdam has become blighted by crime and lawlessness, according to the city's official ombudsman, Arre Zuurmond.
In an interview with the Dutch newspaper Trouw, Zuurmond lamented the state of the popular tourist destination, which has long been a hotspot for stag parties and hedonism.
"The city centre becomes an urban jungle at night where criminal money is leading, and authority no longer exists, and the police can no longer handle this situation," he said.
Illegal taxis, stolen cars, thefts on mopeds, criminal money, noise pollution and overcrowding were all identified as problems that need resolving urgently, according to Zuurmond.
In an effort to highlight the scale of the problem, Zuurmond has taken the step of moving into the busy Olofspoort area of the city for two weeks to document first-hand the problems that exist. His findings will then be published on Twitter.
Zuurmond also placed cameras at three different locations in the city to capture the extent of the problems. "In one night, we counted 900 offences, especially between two and four o'clock at night [when] there is a grim atmosphere that leads to lawlessness.
"Scooters race against traffic in or through the pedestrian zone. There is shouting … there's violence and no action."
Zuurmond made the comparison with festivals, where one "enforcer" (security or police personnel) is required for every 250 people. On busy nights in the Dutch capital, he said, there are up to 300,000 visitors, but insufficient enforcement to adequately manage the antisocial behaviour and mass crowding that has become prevalent.
Femke Halsema, the city's mayor, who was appointed at the end of June, told The Independent: "Last weekend, I was shown around the nightlife of the Wallen and nearby entertainment areas. I noticed that there is high demand for more law enforcers and police officers in the city and these areas specifically, as they are frequented by large crowds.
"Right now, the number of inhabitants of a city determine how many police officers are deployed there. I believe that for cities like Amsterdam, this might have to be organised differently in the future. Therefore, I'm planning to meet with Minister Grapperhaus of Justice and Security shortly to discuss the current situation, as well as future possibilities to solve this matter."
Almost 18 million tourists, including two million Britons, visit Amsterdam every year.
In May this year, the city's main political parties announced plans to address the impact of mass tourism on the city in an effort to reverse the "Disneyfication" of the Dutch capital.
Join our new commenting forum
Join thought-provoking conversations, follow other Independent readers and see their replies