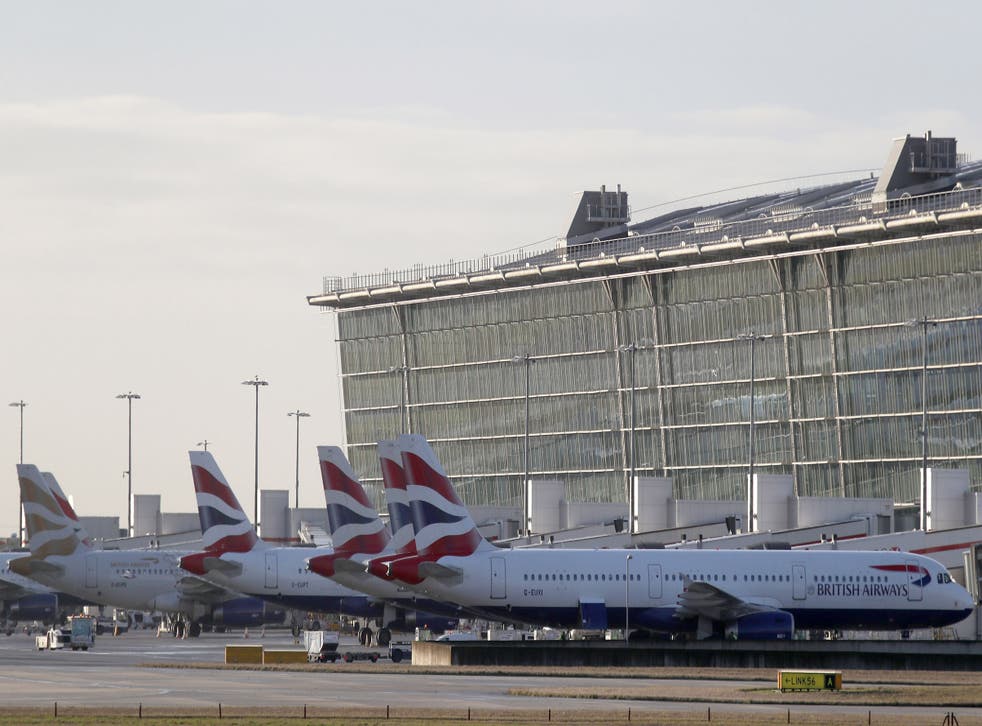 Arctic weather warning prompts dozens of flight cancellations
More than 80 flights grounded to and from Heathrow during Thursday afternoon and evening
The air-traffic service, NATS, is expected to restrict flight arrivals from 3pm in order to allow ground teams to remove snow from the taxiways and runways at Europe's busiest airport.
Aircraft will also need to be de-iced, which can also delay departures.
The airport told intending passengers: "Wintry weather is forecast at Heathrow and across the UK and airlines will be adjusting their schedule as a result.
"If you are travelling, check the status of your flight with your airline and please allow extra time for your journey to the airport. We apologise for any disruption to your journey."
British Airways alone has already cancelled 60 departures and arrivals, including multiple flights to Edinburgh, Frankfurt, Geneva, Madrid, Milan and Rome.
The airline told intending passengers: "As a result of the forecast poor weather we have agreed with Heathrow Airport, National Air Traffic Services (NATS) and other airlines to reduce the afternoon and early evening flight schedules at the airport on Thursday 12 January.
"Please do not come to the airport unless you have a confirmed booking on a flight that is operating.
"We are sorry for the difficulties which are likely to be caused by the poor weather and will do all we can to minimise the effect it has on our operations."
Passengers booked on BA short-haul flights due to depart from 3pm onwards on Thursday are being invited to re-book for an alternative flight either earlier in the day or on Friday, Saturday or Sunday.
Virgin Atlantic made a similar offer: "Due to the forecast weather conditions in South East England, customers booked to travel from London Heathrow on 12 January 2017 who prefer to re-book may do so, without penalty."
Loganair, which flies mainly within Scotland, is offering passengers booked on Thursday or Friday to re-schedule their trips.
UK news in pictures

Show all 50
The Dutch airline, KLM, also said passengers booked between Heathrow and Amsterdam could re-book for other dates. It has cancelled two arrivals and departures on the route.
Aer Lingus has cancelled two round-trips between Dublin and Heathrow, while other cancellations include Lufthansa to Munich, TAP to Lisbon, and Swiss to Geneva and Zurich.
BA warns that flights to and from Gatwick and London City airports might also be affected. But easyJet, whose main base is Gatwick, said it intends to operate its flying programme on Thursday as scheduled.
Flybe said: "We would like to apologise for any inconvenience this possible poor weather might cause you. Whilst we cannot control the weather, we will always do all that we can to get you to your destination as soon as is safely possible."
Click here for the latest travel offers from Independent Holidays
Join our new commenting forum
Join thought-provoking conversations, follow other Independent readers and see their replies