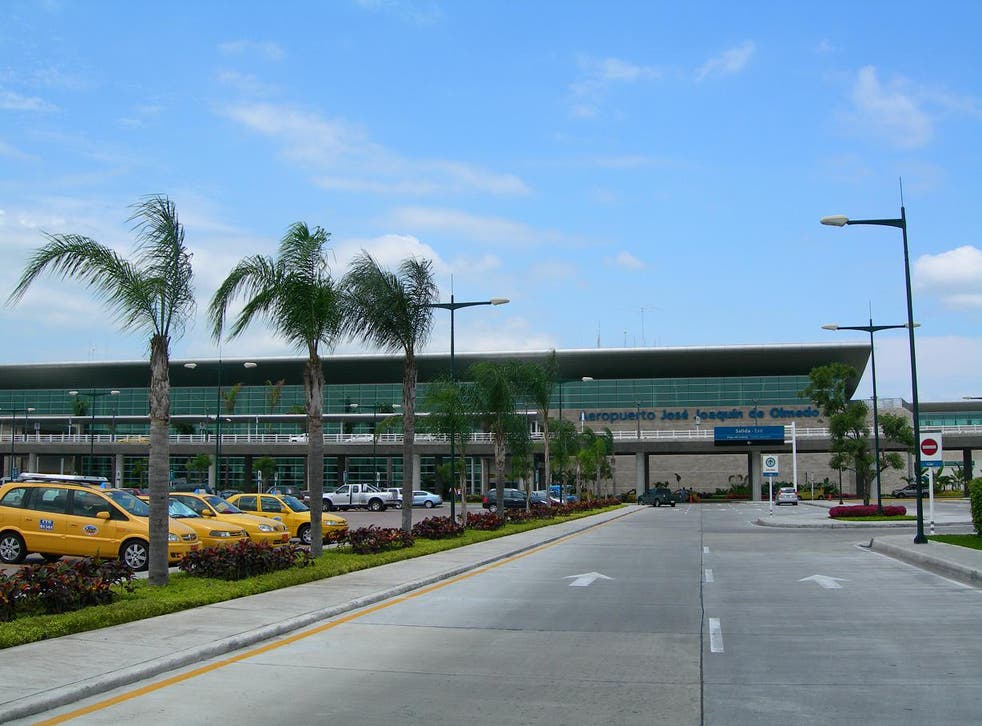 Schedule shredded? Avianca shows how airlines should respond
Plane Talk: EU carriers are required to provide care during disruption, but all too often fail to deliver
Simon Calder
Travel Correspondent
Friday 19 October 2018 12:19 Comments
"So... Who are the good guys…?" That is what Tim Hayward wondered after reading my article two weeks ago about how many airlines flout Europe's air passengers' rights rules. Were I to warn against travel on all the airlines who appear to disregard their statutory obligations on care and compensation, I wrote, it would leave very few options.
So far this year British Airways has told me that, even though it cancelled my flight from Milan to Heathrow seven hours before departure, I would have to organise a room myself: pay first, reclaim later.
Many other passengers have had worse experiences: on one stormy August night alone, passengers on BA, easyJet and Ryanair were abandoned after last-minute cancellations at Nice, Biarritz and Girona respectively.
So who are the good guys? Well, the best example of proper customer care that I have experienced this year began in San Cristobal, the main airport for the Galapagos.
I was booked to fly to Guayaquil, Ecuador's largest city, on Avianca – with a two-hour connection before an onward flight to Bogota. Rumours spread of a one-hour delay triggered by bad weather on the South American mainland. At Guayaquil's compact, well-organised airport, a one-hour connection should pose no problem. I relaxed.
But a later whisper warned an unplanned wheel change meant the plane was now over two hours late.
It turned out to be three. The connection was toast. Fortunately I had booked the journey to Bogota on a single ticket, so my problem became the airline's.
The staff's dexterity in rebooking suggested they had plenty of experience of disruption. In short order, the (now not) connecting flight from Guayaquil to Bogota was rebooked for the following afternoon. A hotel was reserved, and meals paid for. Buen viaje.
The one hiccup was upon arrival at Guayaquil Airport along with other strays from the delayed plane. I was fondly expecting someone from the airline to meet us. Instead, it was a matter of guesswork. I went up to Departures and sought help from an Avianca check-in agent.
After a rapido phone conversation, he pointed to a fairly random spot in the middle of the concourse.
"Wait there. In five minutes someone will arrive to take you to the Sheraton," he said, implausibly. In fact a driver appeared after three minutes and ushered us to a waiting minibus.
At the hotel, dinner had been arranged. "Avianca?", asked the waiter. He wasn't offering the house speciality, but ascertaining if I was, in airline parlance, a distressed passenger.
I nodded. He simply asked: "Meat or chicken?"
Reasonably enough, airlines don't want stranded passengers ordering elaborate a la carte feasts. So Avianca had prescribed the set dinner (described on the receipt as a "worker's meal") for everyone. The meal was accompanied by a yellow soft drink of such luminous intensity that it surely belonged at the dodgy end of the periodic table of elements. I stuck to water, but dinner turned out to be generous and tasty.
Support free-thinking journalism and attend Independent events
The following day, breakfast and late check-out had been arranged. So I spent the morning exploring a city which I had last visited 15 years earlier.
In 2003, Guayaquil felt gloomy and occasionally menacing. Today, it is a friendly, relaxed city which has iguanas in the central park, some colourful colonial touches and a squadron of shoe-shiners. I took a shine to Omar, who polished my shoes ready for the next flight.
Then I ambled along the a breezy riverside Malecon – promenade – and tried out the city's exciting-if-unfamiliar transport system that involves buses pretending, unconvincingly, to be trams. I made it back to the hotel, where a minibus was waiting for the journey back to the airport.
The delay cost the airline a small fortune, but Avianca did what was right. Its attitude, and disruption management, was a shining example of what European airlines are required to do when schedules are shredded, but all too often fail to deliver.
Register for free to continue reading
Registration is a free and easy way to support our truly independent journalism
By registering, you will also enjoy limited access to Premium articles, exclusive newsletters, commenting, and virtual events with our leading journalists
Already have an account? sign in
Join our new commenting forum
Join thought-provoking conversations, follow other Independent readers and see their replies