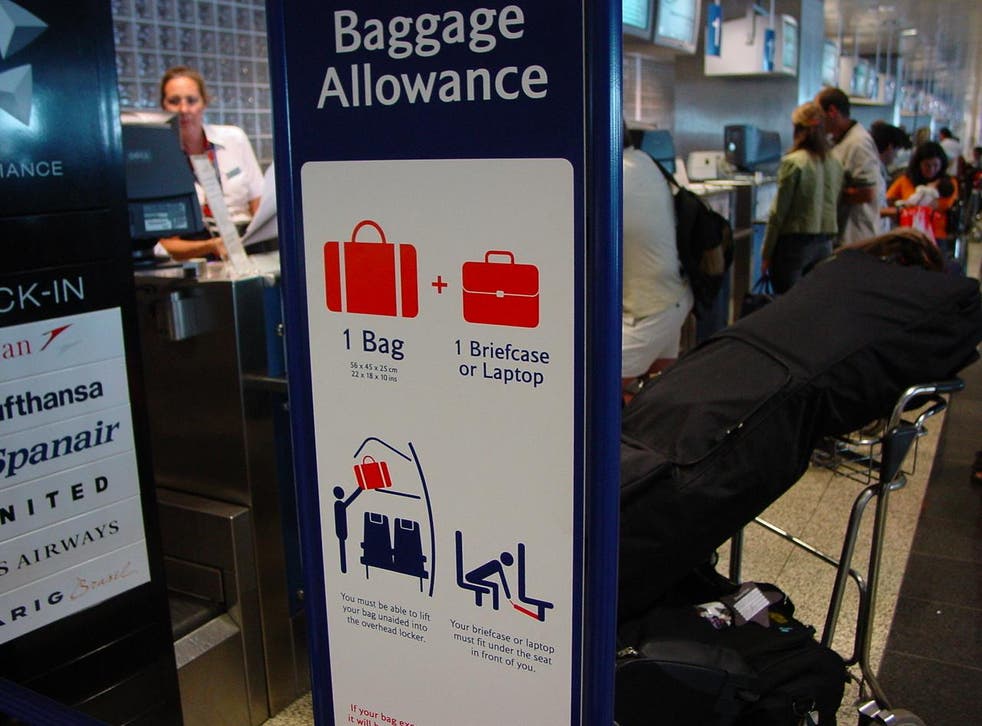 BA strikes: 40,000 journeys in jeopardy as cabin crew plan Christmas walkout
British Airways working on contingency plans to beat strike: 'We are determined that it will fail'
Simon Calder
Travel Correspondent
Friday 16 December 2016 23:05 Comments
The journeys of an estimated 40,000 passengers booked on British Airways flights to and from Heathrow on Christmas Day and Boxing Day are in jeopardy because of a strike by British Airways cabin crew.
Crew who are members of the Unite union and work for the airline's Mixed Fleet operation will strike on 25 and 26 December.
The union says thousands of cabin crew are stopping work because of what they call "poverty pay and broken promises" for Mixed Fleet, who were all recruited from 2010 onwards.
A spokesperson for British Airways said: "This calculated and heartless action is completely unnecessary and we are determined that it will fail.
"We will plan to ensure all our customers travel to their destinations so that their Christmas arrangements are not ruined. We will publish more details within the next 72 hours."
BA flights from Gatwick, London City and Stansted are unaffected, and most Heathrow flights will operate as normal; the majority of crew, who joined before 2010, are not involved in the dispute.
An estimated 17,000 people are booked on British Airways flights due to be crewed by Mixed Fleet on 25 December, and 23,000 on Boxing Day. The Independent calculates that 59 routes are crewed by Mixed Fleet from Heathrow.
Around half are long-haul routes, serving destinations including Chicago, Las Vegas, Miami, Cape Town, Bangkok, Singapore and Sydney. BA says all these flights will operate as normal. It is a complex task: cabin crew flying out from Heathrow on 23 or 24 December will be due to fly back on the strike dates.
British Airways has a significant number of non-flying staff who can replace striking cabin crew. During the bitter dispute over working practices of 2009-10, many BA ground-based staff were given basic cabin-crew training. It is understood that most are up-to-date with their SEP (Safety and Emergency Procedures) training.
The airline is not making the same assurance about short-haul routes, including services to and from Aberdeen, Lisbon, Manchester, Oslo, Paris, Prague, Venice, Vienna and Warsaw. Many of these routes are not operated on Christmas Day, when European operations are reduced, but Boxing Day services are heavily booked.
UK news in pictures

Show all 50
BA may switch passengers to other airlines, and charter in capacity from other airlines - a practice known as "wet leasing". During cabin crew strikes in 2010, it used Jet2 and Ryanair to operate some short-haul routes. But the airline is allowing passengers booked to Mixed Fleet European destinations on 25 and 26 December to reschedule or reroute their journeys, or to claim a full refund.
Earlier, Unite's regional officer, Matt Smith, said BA's pay rates were "indefensible", and that "the crew are at breaking point". The union said "low pay is a safety issue". It released details of a survey that suggested two-thirds of cabin crew had reported for duty while they were unfit to fly because they could not afford to lose the £3 per hour flying allowance that they earn on top of their basic salary.
Register for free to continue reading
Registration is a free and easy way to support our truly independent journalism
By registering, you will also enjoy limited access to Premium articles, exclusive newsletters, commenting, and virtual events with our leading journalists
Already have an account? sign in
Join our new commenting forum
Join thought-provoking conversations, follow other Independent readers and see their replies