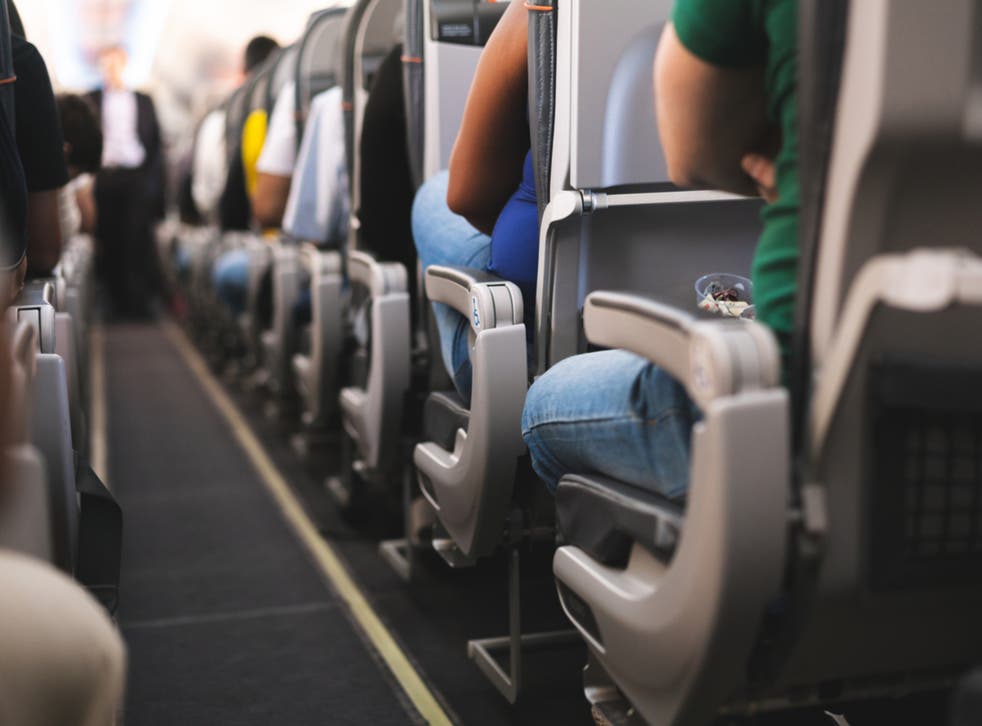 Boarding plane passengers from back to front carries higher risk of Covid infection, finds study
Chance of catching virus on flight 'not as low as the airline industry tries to make it sound,' says scientist
New boarding methods introduced by airlines to reduce the spread of coronavirus on flights could actually increase the risk of infection, according to a study.
Some carriers, including Delta, have brought in back-to-front boarding, where those seated at the back of the plane get on first.
However, a paper published in Royal Society Open Science on 28 April claims that back-to-front boarding is twice as risky as letting passengers on the aircraft at random.
The risk comes from passengers in the same rows clustering together while stowing their bags in the overhead bins.
Ashok Srinivasan, a computer scientist at the University West Florida who was part of the team behind the study, said the boarding process accounts for around 20-25 per cent of all infections on flights.
The study also looked at passengers' movements around the cabin and the deplaning process.
Other than sitting next to someone who is already infected, passengers' biggest risk of catching coronavirus came during boarding.
The study, which simulated 16,000 possible passenger movements to achieve its findings, came up with the lowest risk scenario.
"The best is to have random boarding – only one zone," Mr Srinivasan told The Scientist.
"And among the variations of that, of course, if you keep middle seat empty, that is much better.
"And if you don't allow the storage of luggage, that is much better. If you board window before aisle, that is much better. These are good for all boarding processes."
On the advice of the Centers for Disease Control and Prevention (CDC), airlines in the US have changed their boarding procedures during the pandemic in a way that unwittingly "increases risk", according to the study.
Boarding back to front is "much worse than a random procedure would be," said Mr Srinivasan.
Although he said that the risk of infection on a plane was lower than most people think, he added that: "On the other hand, it is not as low as the airline industry tries to make it sound.
"There's a big problem here in that there's really no good contact tracing done on people who have actually flown in the air. So, we really don't have very good information on what is actually happening."
The aviation industry has been keen to stress the safety of flying since the pandemic began, with the International Air Transport Association (Iata) publishing research last year claiming that catching coronavirus on a flight was less likely than being struck by lightning.
It follows the news that a superspreader flight from Delhi, India to Hong Kong has seen more than a third of passengers (52 so far) test positive for Covid in the following three weeks.
Join our new commenting forum
Join thought-provoking conversations, follow other Independent readers and see their replies