A real Barbie World is opening at this theme park next year
Mattel Adventure Park is coming to Arizona in 2024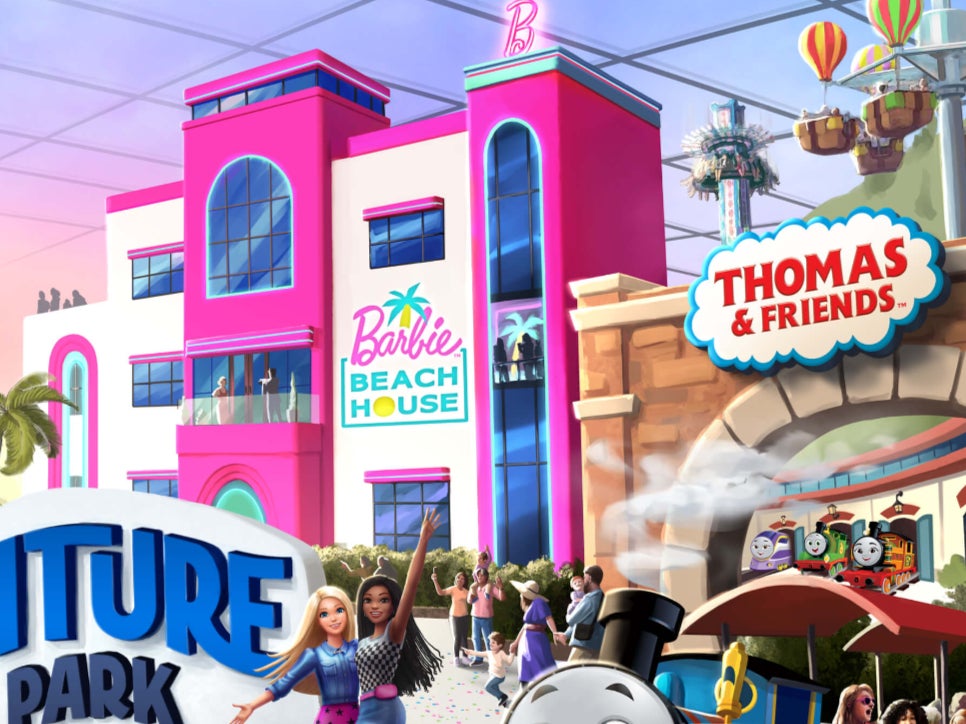 Brace yourselves for another influx of pink: a real-life Barbie World is coming to the US next year.
The first ever Mattel Adventure Park will celebrate the toymaker's greatest hits when it opens in in Glendale, Arizona, in 2024.
Part of the larger $1bn, 60-acre VAI Resort, Mattel Adventure Park will have themed rides and attractions featuring Barbie, Hot Wheels, He-Man and more, spread over nine acres.
The Barbie zone will include the Dream Closet Experience, "where Barbie, through state-of-the-art hologram technology, is brought to life to help curate the ultimate wardrobe", plus Barbie's Flying Theatre, where visitors will experience a greatest hits of destinations that Barbie has ventured to, such as deep space and underwater.
There will also be a rooftop bar on the Barbie Beach House, where guests can enjoy park views over a range of signature pink drinks.
For those less keen on being a Barbie girl in a Barbie world, there's a Hot Wheels-themed double-looping rollercoaster and go-karting experience; a 4,5000sq-ft laser tag arena based on Masters of the Universe's (the He-Man and She-Ra series) Castle Grayskull; and a Thomas and Friends treasure hunt journey.
Popular games like Pictionary and Uno will also be brought to life via giant play and climbing structures and a themed nine-hole mini golf course.
A partnership between Mattel and EPIC Resort Destinations, the park's opening date is yet to be shared but will be at some point in 2024.
"We are extremely excited to add Barbie, Masters of the Universe and Mattel Games themed attractions and rides to an already outstanding offering in development at the first-ever Mattel Adventure Park," Epic Resort Destinations president Mark Cornell said in a statement.
"We have spared no expense to bring these iconic brands to life in ways that will delight visitors of all ages for years to come."
Located 20 minutes from Phoenix Sky Harbor International Airport, VAI Resort, of which Mattel Adventure Park is just one part, is set to be the largest resort in Arizona, thanks to more than 1,100 hotel rooms, 12 restaurants, a $40m concert venue, a six-acre swimming pool and a man-made beach.
Join our commenting forum
Join thought-provoking conversations, follow other Independent readers and see their replies