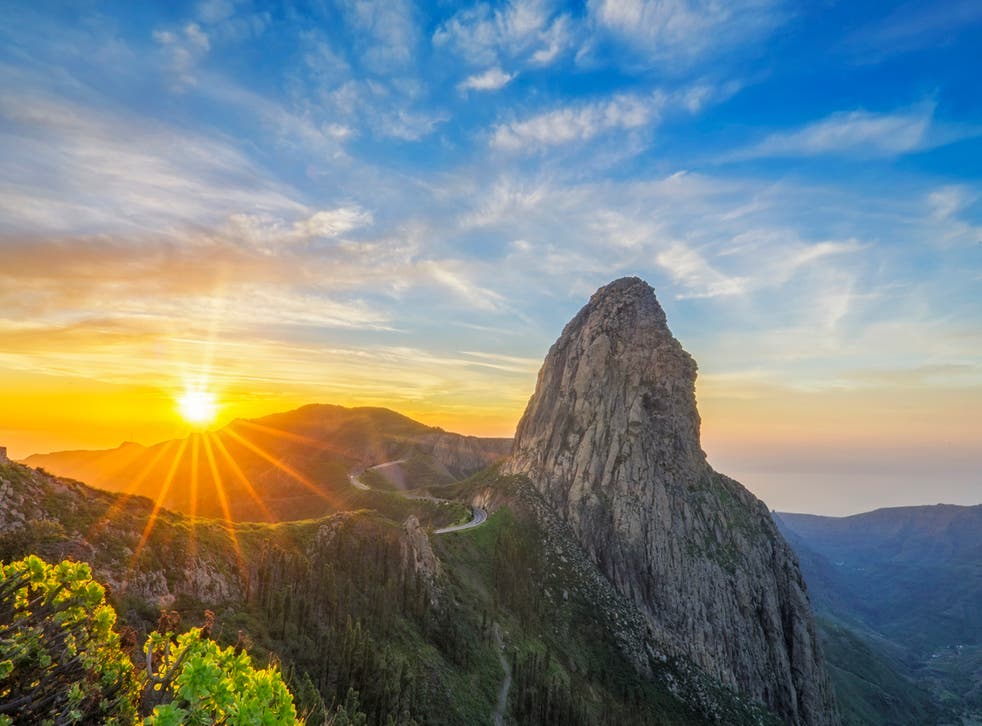 Blue Monday: Top 10 weekend breaks to escape saddest day of the year
It's the most depressing day of the year, so here are some of the best short breaks to beat the January blues
It's apparently the saddest day of the year – Christmas is long gone and there's nothing to look forward to other than the long, thankless slog towards spring.
So what better time to start planning the next trip away? It doesn't have to be a long trip, eating up your leave; getting away for a weekend (or long weekend) gives you just enough time for a breather from day-to-day life. Whether you're after winter sun, exquisite food or a bit of culture, here are 10 of the best weekend getaways to help get you through the next few months.
Best for foodies: Slovenia
In a field that includes Copenhagen, London, San Sebastian and a plethora of other foodie destinations, Slovenia might not stand out as an obvious candidate. But influences from Austria, the Mediterranean and Italy lend the country a special blend. Chef's Table star Ana Ros, who was named World's Best Female Chef 2017 by The World's 50 Best Restaurants, runs remote restaurant Hisa Franko in Kobarid, to the north-east of the country, while Strelec is a fine dining establishment in Ljubljana castle. Slovenian wines, meanwhile, have won numerous awards in recent years (its rosé is highly regarded), with the Maribor region popular in particular.
Best for winter sun: La Gomera
The Canary Islands are as varied in climate as they are in style. Those seeking warm winter weather may want to head to Tenerife, which rarely dips below 17 degrees and is fast becoming a foodie hotspot.
La Gomera, meanwhile, is much quieter and easy to reach from Tenerife and La Palma. The second smallest of the main islands, it's ideal for hiking, discovering the unique Silbo Gomera "whistling language" and quaffing wines from some of Europe's oldest vines.
Best for nature: Faroe Islands
With Iceland overcrowded and over-Instagrammed, it's harder these days to find stark Nordic wilderness. That's where the Faroe Islands come in.
Between Scotland and Iceland, the islands boast remoteness, waterfalls, mountains and lush green hills.
Comprised of 18 islands, they're easiest to enjoy by renting a car or hiking your way around a select few. They're also great for foodies. Koks, in the tiny town of Kirkjubøur, is the first Faroese Michelin-starred restaurant, while Barbara Fish House, sushi spot Etika and traditional Faroese Áarstova in the capital, Torshavn, are all worth a visit.
Best for culture: Valletta
With a population of less than 7,000, the Maltese capital of Valletta is best known for winter sun seekers and cheap holidays. But in 2018, the city is European Capital of Culture.
To celebrate its new-found status the city is hosting numerous events throughout the year, including the Valletta International Baroque Festival, Valletta Green Festival and the Malta International Arts Festival.
Best for sports fans: Dublin
Dublin is the ideal weekend break for sports fanatics. Both club and international rugby matches are played at the Aviva Stadium (also home to Ireland's national football team), but those looking for a new experience should check out a Gaelic football match or hurling, an ancient sport which predates recorded Irish history. Matches are played at the iconic Croke Park stadium, which also hosts regular concerts.
Tickets for Gaelic Football matches at Croke Park cost £11 when pre-booked, with the next match happening on 27 January.
Best for off-the-beaten-track: Ohrid
Ohrid, Macedonia's eighth-largest city, was once famous for having 365 churches, one for each day of the year. Sometimes known as the 'Jerusalem of the Balkans', both the city and Lake Ohrid beside it are Unesco-protected sights.
Until recently, the city didn't draw huge numbers of UK tourists, but with limited Wizz Air flights operating between Luton and Ohrid once again from April, the city is within easy reach of travellers in search of adventure.
Best for music: Prague
With Berlin to the west and Vienna to the east, Prague is sometimes overlooked by the world's A-list musical acts (though it has hosted the likes of Bruce Springsteen at the Eden Arena stadium).
However, the relatively cheap cost of tickets, nightlife and accommodation make Prague an ideal getaway for music lovers looking to see top acts in an unusual setting.
Former abattoir Meet Factory has played host to British grime artist Skepta, and venues such as Lucerna, Akropolis and Cross Club are also well known music venues with shows from both home-grown and international acts.
Best for partying: Belgrade
Still an off-the-radar destination for most UK travellers, Belgrade is known to Serbians as the city that never sleeps, and with good reason.
Cetijnska Street is fast gaining a reputation similar to that of Budapest's ruin bars a decade ago for its authentic, bohemian pop-up bars; Zaokret is the pick of the bunch. The Savamala area, on the banks of the river Sava, is known for its clubbing scene, while for those in need of a less intense night out, Lorenzo & Kakalamba is a restaurant that's as fun as it is kitsch, with fantastic food and wine.
Best for value: Tallinn
Voted Lonely Planet's Best Value city for 2018, Tallinn now has direct flights from London which take less than three hours. Celebrating its centenary this year, the Estonian capital is hosting numerous events, including Tallinn Music Week and Jazzkaar, the Baltics' largest jazz festival.
With its cobbled streets and medieval churches, the Old Town is a charming place to walk around, while the country is quickly gaining a reputation for its burgeoning food scene, including NOA, a beautiful restaurant on the waterfront.
The Kalamaja district, meanwhile, has a number of hip, affordable bars and cafes, and an altogether more laid back vibe than the bustling centre.
Best for adventurers: Albania
Albania's Vjosa is the last free-flowing river in Europe, enjoying a protected status currently under threat due to the proposed building of a dam.
Up to 2km wide at some points, the river is ideal for exploring by paddle, with rafting and kayaking available.
Join our new commenting forum
Join thought-provoking conversations, follow other Independent readers and see their replies