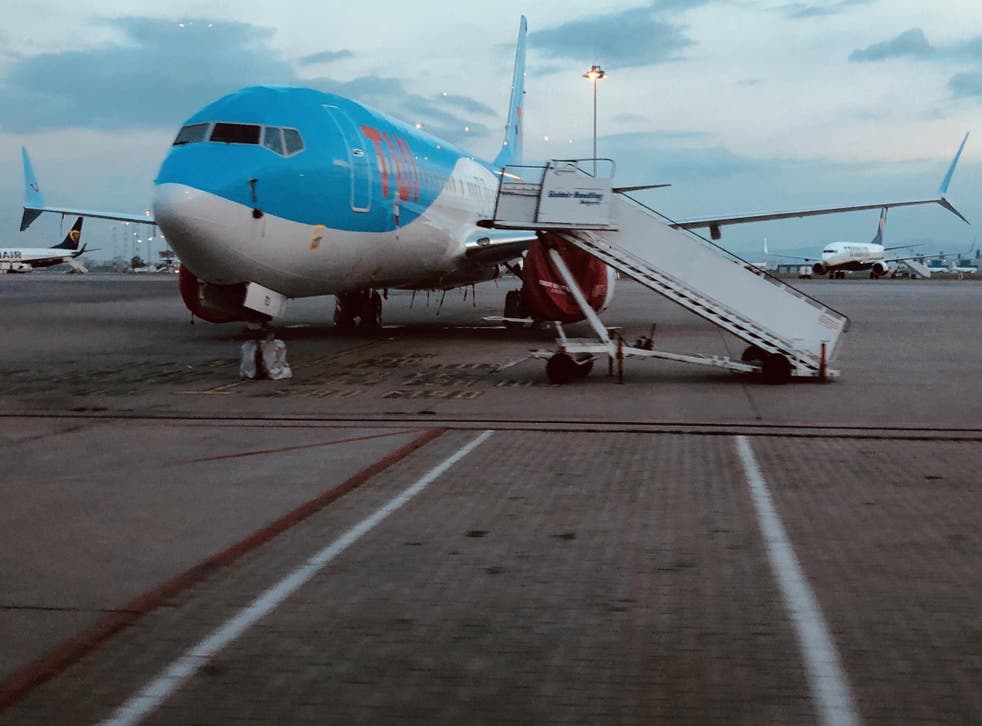 737 Max grounding: Boeing to pay airlines $5bn as fleet of planes remain unusable
Planemaker warns figure could rise if troubled plane is not in service soon
Payouts to airlines because of the Boeing 737 Max grounding will cost the planemaker $5bn (£4bn) – resulting in the biggest loss in its history.
The Chicago-based firm says the figure represents the "potential concessions and other considerations to customers for disruptions related to the 737 Max grounding and associated delivery delays".
It also warns that the costs of the Boeing 737 Max programme will rise by $1.7bn (£1.36bn) due to a reduction in the production rate.
The latest variant of the twin-jet plane was grounded worldwide after two fatal crashes killed a total of 346 people.
In both the Lion Air accident in October 2018 and the Ethiopian Airlines crash in March 2019, an anti-stall system known as MCAS was blamed.
In response to a faulty instrument, the software tilted the aircraft nose down despite the efforts of the pilots to save the plane.
The manufacturer said: "Boeing continues to work with civil aviation authorities to ensure the 737 Max's safe return to service, and these authorities will determine the timing of return to service."
At present 737s are being produced at a rate of 42 per month. Boeing's figures assume that the production rate will rise to 57 per month in 2020, and that all the aircraft produced during the grounding will be delivered within "several quarters" following the plane's return to service.
"Any changes to these assumptions could result in additional financial impact," says Boeing.
Dennis Muilenburg, the planemaker's chairman, president and chief executive, says: "The Max grounding presents significant headwinds and the financial impact recognised this quarter reflects the current challenges and helps to address future financial risks."
The impact will be revealed in full when Boeing publishes its second-quarter financial results on 24 July.
Earlier this week Ryanair said it will reduce its rate of growth because of the non-delivery of dozens of Boeing 737 Max aircraft that it was expecting to fly this summer, through next winter and into summer 2020.
Europe's biggest budget airline has 210 Max aircraft on order. It has a unique, high-capacity configuration, the Max 200, which this week appeared to be re-named the 8200.
British Airways' parent company, IAG, has signed a letter of intent – a non-binding order – for 200 Boeing 737 Max aircraft for delivery from 2023.
Join our new commenting forum
Join thought-provoking conversations, follow other Independent readers and see their replies