Turkey has banned Booking.com but the website isn't backing down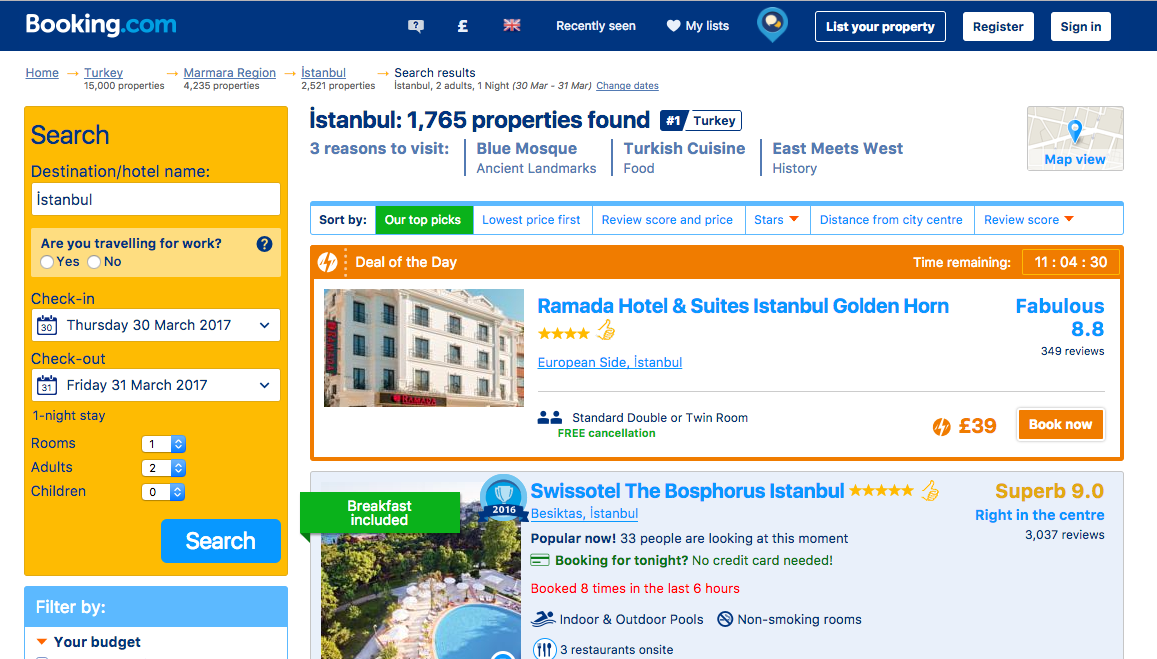 The global online travel agent Booking.com says it will appeal the decision by a Turkish court for its website to be temporarily blocked in a dispute with local travel agents.
The commercial court in Istanbul granted an injunction to prevent the firm selling hotels in Turkey to Turkish customers while a case continues about whether Booking.com requires a licence when offering its services in rhe country.
Turkish hotels are still available on the website to buyers from other countries, and Turks can book rooms anywhere except their homeland. Existing bookings are unaffected.
The case was brought by the Association of Turkish Travel Agencies (Tursab), which says the aim is "to prevent unfair competition and thus protect member travel agencies".
Booking.com told The Independent: "We disagree with the injunction and are in the process of filing an appeal.
"As an e-commerce company and technology provider, we firmly believe that we are contributing to healthy competition in the marketplace by providing Turkish consumers with a transparent and convenient platform to compare and book accommodation all over the world.
An earlier decision by the Turkish Competition Authority concluded that the "rate parity clause" that Booking.com insists upon infringed competition law. The firm's Turkish subsidiary, Bookingdotcom Destek Hizmetleri Ltd, paid a fine of 2.5m Turkish lire (£550,000).
Booking.com tells customers: "You are getting the lowest possible price at the time of booking – guaranteed." To keep this promise, it insists properties do not allow any other agent to undercuts the rates on Booking.com.
The online agent has faced a range of legal challenges and competition investigations about the rate parity policy. Rivals say it hampers true competition.
Booking.com said: "We drive valuable incremental business for more than 13,000 Turkish accommodation providers of all kinds throughout the country who partner with us and choose to list their properties on our platform."
The global firm is part of the US-based Priceline Group, but is based in Amsterdam. There has been speculation that Booking.com was targeted because of its Dutch heritage.
The Netherlands is currently engaged in a bitter diplomatic row with the government in Ankara in the run-up to a referendum on constitutional reform in Turkey next month. But the case brought by Tursab pre-dates the political disagreements.
Join our commenting forum
Join thought-provoking conversations, follow other Independent readers and see their replies