Son of Concorde: Supersonic passenger jet to take off next year
One-way fare London-New York set at £2,000 for 3h 15m journey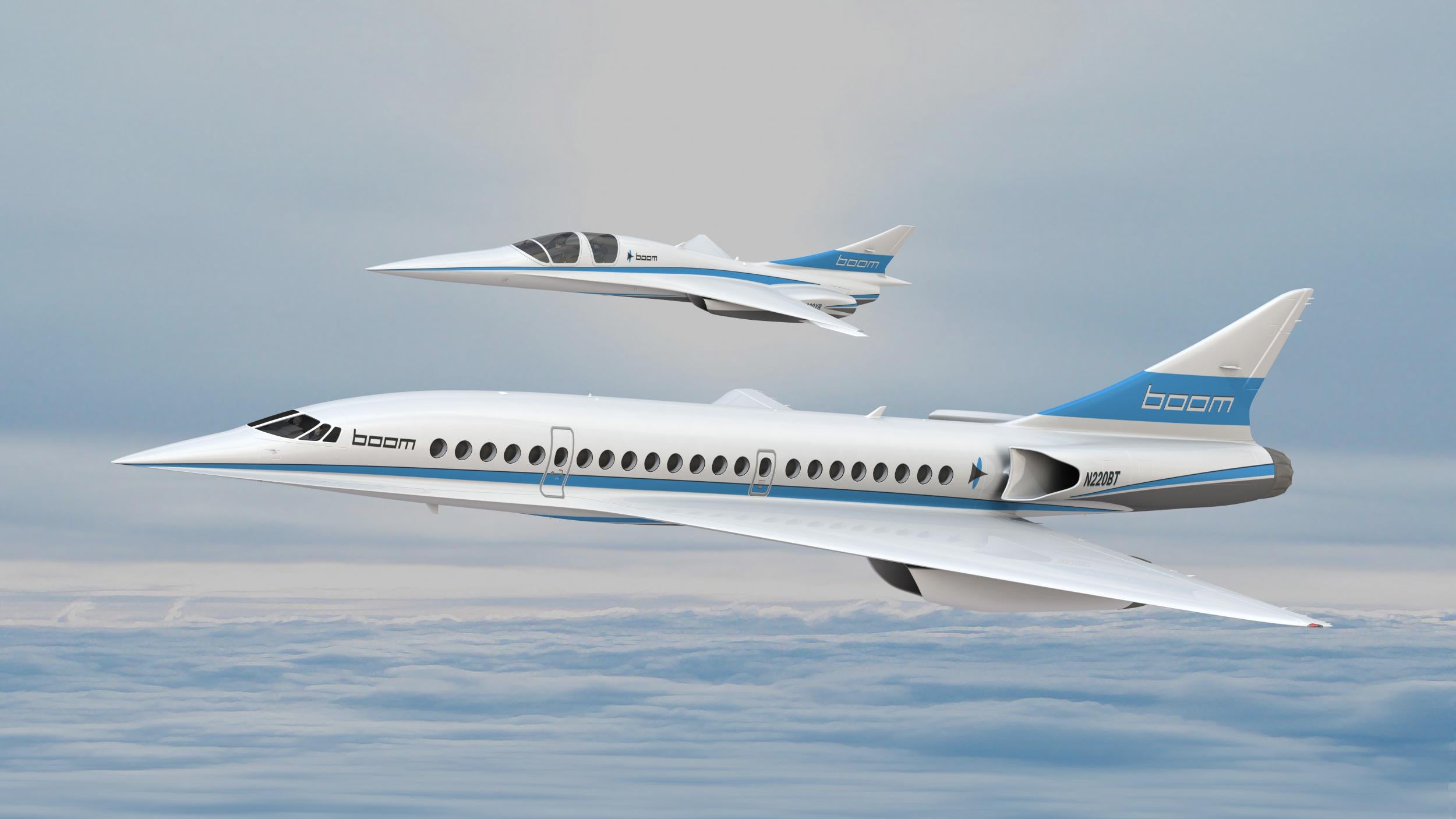 An American firm is promising the return of supersonic passenger aviation, with transatlantic airfares "about the same price as today's business class tickets".
Boom, based in Denver, says London-New York will cost £2,000 one-way and take just 3 hours 15 minutes. With a planned cruising speed of 1,451mph, the plane is almost 100mph faster than Concorde.
Chuck Yeager broke the sound barrier 70 years ago, and Concorde first flew in 1969. But British Airways last flew faster than the speed of sound in 2003, with the supersonic fleet dispersed to museums.
The firm is building an aircraft called XB-1, "a one-third scale realization of the Boom passenger airliner". It is claimed to be the first independently developed supersonic jet and history's fastest civil aircraft.
"It is under construction now and will fly next year," says Boom, with scheduled supersonic services on a 55-seat plane by 2023.
Subsonic flight tests will be conducted in Colorado, with supersonic flight proving taking place near Edwards Air Force Base in California. Virgin Galactic, Sir Richard Branson's space venture, will be involved in the tests.
Concorde was fitted with noisy and thirsty military engines. The 1960s technology used for the Anglo-French project was extremely challenging, with the aluminium airframe extending by about 15 inches due to the heat of supersonic flight. Boom will use carbon composites, which are lighter and expand much less with heat. The testbed aircraft uses three General Electric J85-21 turbojet engines.
The firm is inviting American executives to "Leave New York at 6am, make afternoon and dinner meetings in London, and be home to tuck your kids into bed."
The 11-hour flight time from San Francisco to Tokyo will be halved, again making day-trips possible. And the 7,500-mile Los Angeles-Sydney run will take under seven hours: "Leave LA at 7am, enjoy an operetta in Sydney, and be back before midnight." promises the company.
The small print reveals that the maximum range is 5,180 miles (4,500 nautical miles), less than London to Mexico City or Buenos Aires.
The firm says: "Routes over 4,500nmi include a brief tech stop, included in listed flight times. Passengers do not need to deplane or exit their seats."
It is telling airlines: "The breakthrough Boom airliner allows you to offer Mach 2.2 flights profitably at the same fares as subsonic business class.
"A major problem with Concorde is that it had more seats than could be filled at the required prices. The Boom aircraft has 55 seats, similar to the premium cabin in a typical widebody aircraft."
Since the demise of Concorde — hit by high oil prices, low demand and concerns about safety following the 2000 crash in Paris — plans for high-speed civil aircraft have foundered.
The price of the Boom passenger jet is set at $200m (£160m).
Join our commenting forum
Join thought-provoking conversations, follow other Independent readers and see their replies