Boracay island to reopen on 26th October, but there will be no more 24-hour partying
The popular tourist destination was closed for six months for 'rehabilitation'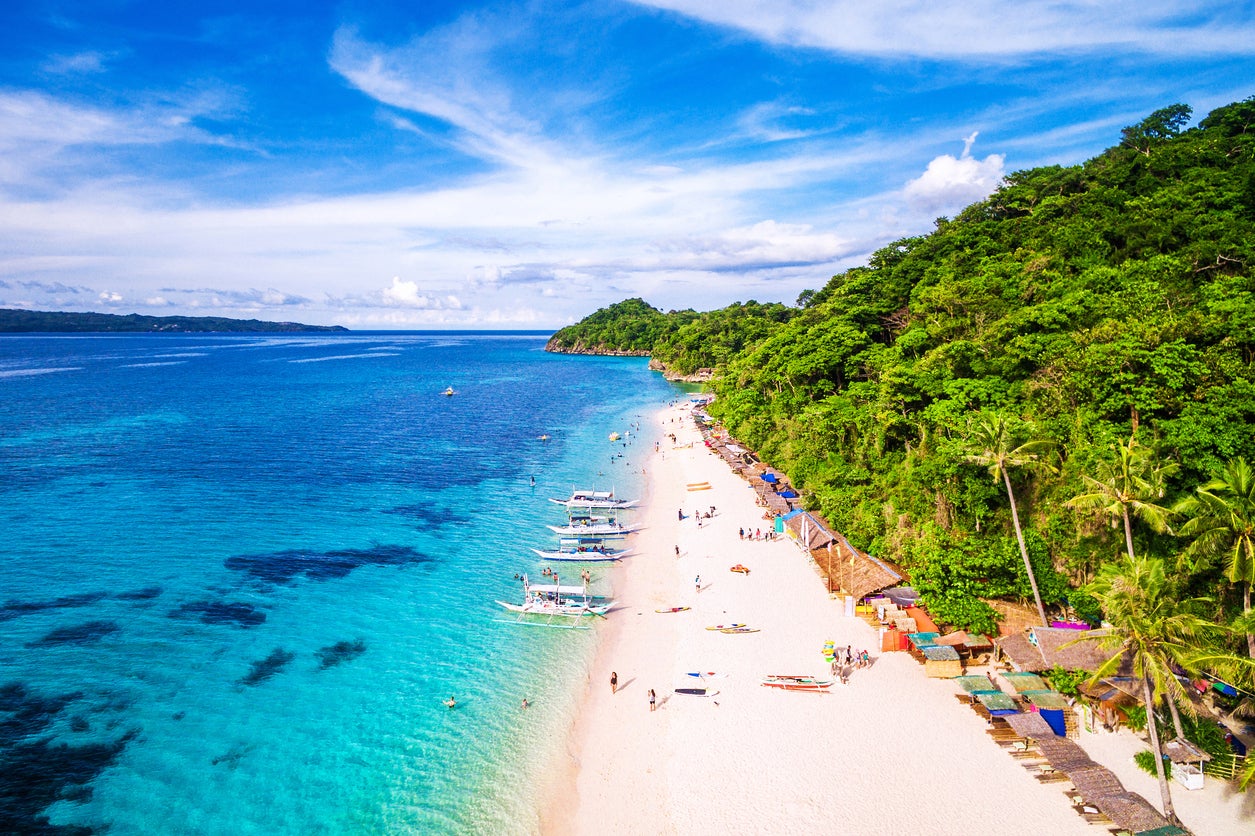 Boracay, an island in the Philippines that was closed for rehabilitation in April 2018, is to reopen on 26 October.
The popular tourist destination was shut to visitors after President Duterte visited the island and was reportedly outraged by "environmental violations" that had left the island a "cesspool".
After an initial six-month clean up, government officials have confirmed Boracay will have a "soft opening", with only certain hotels allowed to operate, offering around 5,000 beds in total.
However, it will be a different type of holiday experience after the relaunch. "No more party island 24/7 and loud music," said secretary of the department of tourism, Berna Romulo-Puyat. "No smoking and drinking by the beach and as a matter of policy, only environment friendly and safety compliant facilities will be allowed to operate on the island."
She said the aim is to make the island, which previously attracted two million visitors a year – more than 17,000 of them from the UK – more appealing to families and couples, rather than hard partiers.
Rebranding as "a haven for health wellness, soft adventure and authentic Filipino cuisine", Boracay still has a way to go before its full rehab is complete.
"Six months is not enough to try to bring back the natural splendour of​ Boracay, regarded by many as one of the best beach destinations in the world," said Romulo-Puyat.
There are three phases to the plan – phase one ends on 26 October, phase two will follow on immediately, and phase three is due to be completed by the end of 2019.
Support free-thinking journalism and attend Independent events
Romulo-Puyat added: "It's a long and arduous process, but if there is one thing we are going to guarantee our trade partners and our visitors, you will all surely experience a 'better Boracay'".
In the meantime the Department of Tourism has been promoting other Philippines destinations, including the islands of Palawan and Cebu.
The tiny island of Boracay, just four miles long and less than a mile wide, is the latest in a string of high profile victims of over-tourism.
The Independent reported in early October that Maya Bay, which shot to international fame when it featured in The Beach, is closed until further notice.
It closed in June 2018 due to the damage excessive numbers of tourists were doing to the local ecosystem, including coral reefs.
The plan was for the beach to reopen in October 2018, but experts say the bay has not recovered sufficiently yet.
"Four months' closure was not enough," Songtham Sukswang, the director of the Office of National Parks, told Traveller.
"We need at least a year or even up to two years or maybe more for the environment to recover – this includes the coral reefs, mangrove, and the beach."
Join our commenting forum
Join thought-provoking conversations, follow other Independent readers and see their replies