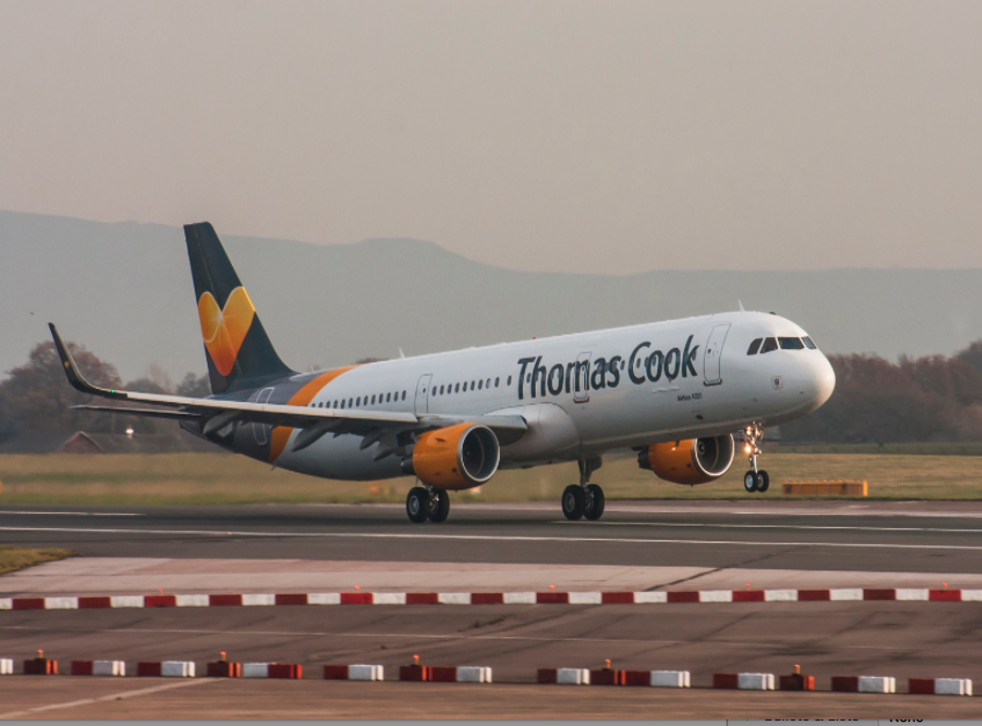 Brexit: Airline passengers won't be guaranteed compensation for cancelled flights after UK leaves EU
Customer rights currently held under EU law are at risk
Airlines in the UK are reportedly drafting contingency plans to account for changes in consumer rights post-Brexit, which will see customers lose various protections held under EU law.
Under current laws, EU citizens are entitled to claim compensation in certain circumstances, for example, if their flight is delayed or cancelled due to adverse weather conditions. Current rights also extend to more unusual scenarios such as an unplanned downgrade, with a 30 per cent reimbursement for flights up to 1,500km to or from an EU airport, rising to 75 per cent on flights over 3,500km.
However, with Britain set to leave the EU in March 2019, such rights will no longer apply to UK citizens, reports Travel Weekly. An aviation deal has yet to be agreed upon to replace or replicate the current set of rights.
Airlines are said to be updating their websites to inform customers of the changes, notifying them that bookings will no longer be guaranteed post-Brexit, with proposed contingency plans reportedly due to come into effect as of Spring 2018 should talks continue to be deadlocked.
The changes would apply to tickets sold to EU destinations, but also 17 other countries, such as the US, where Europe-wide agreements oversee the legal flight rights of British airlines.
Airlines would continue to refund customers the cost of their tickets, but would be unlikely to compensate them for other costs incurred should a flight be cancelled, as they are currently obliged to do under EU law.
Industry insiders are said to be "optimistic" that a deal will be reached, but numerous airlines have responded with plans to mitigate for changes to the industry, while there are concerns efforts to secure a deal will be hamstrung should the EU insist that the UK continue to follow rules set out by the European Court of Justice.
Thomas Cook has already made its terms more stringent with a clause confirming it won't be liable to pay compensation or reimburse expenses for delays caused by "airspace closures", although it will refund tickets.
A Thomas Cook spokesperson told The Independent: "We are selling holidays for the post-Brexit world, so we are preparing the business to operate in that environment. We do expect some form of agreement on aviation but we now need urgent clarity from government."
Chancellor Philip Hammond has reportedly clashed with Transport Secretary Christopher Grayling over the possible impact Brexit will have on the aviation industry, warning that it could lead to grounded flights, something Grayling – who campaigned to leave the EU – refuted, telling the transport select committee that such a move would be "inconceivable".
Other airlines were publicly more optimistic of a deal, with British Airways saying in a statement: "We're confident that a comprehensive air transport agreement between the EU and the UK will be reached. It's in the UK and Europe's interest to have a fully liberalised aviation agreement. Nine hundred million travellers each year have benefited from open skies in Europe. That not only benefits customers but creates and helps to sustain jobs and wealth".
Virgin Atlantic, which operates numerous US routes, echoed BA's stance: "We are working closely with the Government to achieve the best possible outcome for the UK, the aviation industry and our customers. We're confident that a new bilateral deal between the UK and USA to replace existing arrangements will be agreed in good time before the UK's exit from the EU."
Tim Alderslade, Chief Executive of Airlines UK, said of the aviation industry's attempt to work with government on the issue: "What we are doing is engaging with departments across Whitehall and talking through the impact on aviation. The main thing is we don't have the WTO fall back like other sectors and carriers need clarity owing to the lead-in times for selling tickets. For these reasons we want aviation to be through the door as soon as possible once the trade discussions begin, and ideally dealt with separate to the main negotiation.
"We think we're in a good place and the discussions with Government have been extremely positive – DFT [Department For Transport] seem to be ahead of the curve in their understanding of the issues and implications for our sector, and we believe an agreement on aviation will be in the interests of both sides.
"Carriers will continue to sell tickets as normal although clearly given the lead-in times early clarity would be welcomed."
Ryanair CEO Michael O'Leary has been particularly vocal in his demand for clarity from the Government following the vote to leave the EU.
"The worst case scenario is becoming more and more likely," he told Sky News in August. "The onus is on the British government to deliver a deal. If there's no deal by March '19, Britain gets thrown out of the European Union, you're out of open skies and there will be no flights.
"We haven't got plan B. We haven't even got plan A-and-a-half yet."
Join our new commenting forum
Join thought-provoking conversations, follow other Independent readers and see their replies