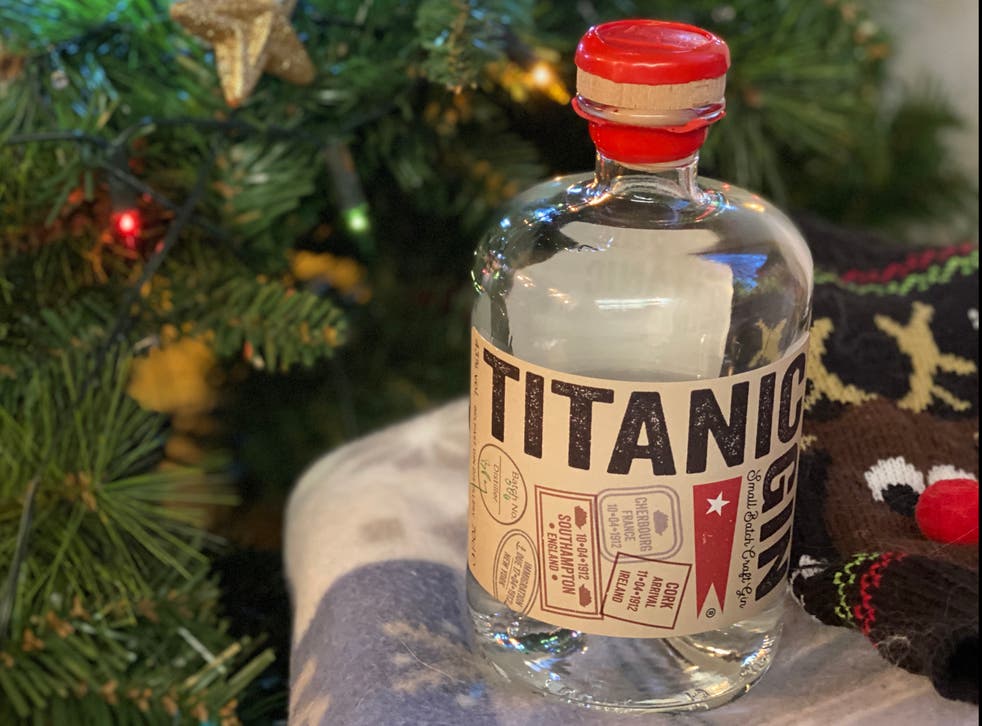 Government warns against using Ulster loophole to dodge customs limits
Exclusive: Northern Ireland will have no limits on what travellers can bring in from Europe – but goods must not be taken into Great Britain
Simon Calder
Travel Correspondent
Monday 28 December 2020 17:56 Comments
Three days before the UK leaves the European Union, the government has warned travellers against exploiting Northern Ireland's unique post-Brexit customs status to circumvent new import rules.
There are fears that smugglers – dubbed "Belfast bootleggers" – may take advantage of the absence of checks between the EU and Northern Ireland to move goods to Great Britain without paying duty and tax.
Northern Ireland is being treated as part of the EU for customs purposes, with checks in operation from Great Britain. But the UK government has confirmed nothing will change when travelling in the other direction to England, Wales or Scotland.
Anyone travelling from the EU to Northern Ireland, whether across the land border from the Republic or by air from Continental Europe, can continue to bring in whatever they wish.
The only stipulations are that items imported in luggage are for the traveller's use (or intended as gifts), and that any duty or tax has been paid in the country of purchase.
In contrast, travellers to England, Wales and Scotland face new limits on imports from the EU from New Year's Day: 200 cigarettes, four litres of spirits, two cases of wine, 16 litres of beer and £390 in other goods.
That has led to fears that travellers may try to exploit the ambivalent status of Northern Ireland to circumvent the new customs limits.
For example, someone driving back from France to England, Wales or Scotland with thousands of pounds' worth of locally acquired goods could be tempted to board a ferry direct to Ireland, then drive to Northern Ireland and sail on to Great Britain.
The government insists that re-routing to avoid taxes and duties in this manner would break UK law. Similarly, a holidaymaker from Portugal who brings a large number of cheap cigarettes to Belfast, then changes planes and flies to Great Britain, would be breaking the law.
Industry sources say the potential saving on such a journey with 800 cigarettes could be over £200, even when the extra flight is taken into account.
But a government spokesperson said: "We are clear that we will continue to tackle smuggling and illegal activity in all circumstances."
It is not clear what steps will be taken to crack down on potential "Belfast bootlegging".
Enforcement could prove difficult if the traveller stays for a night or more in Northern Ireland and claims that they are taking a short holiday in the country before continuing to Great Britain.
Distilleries in Northern Ireland will not immediately benefit from any price advantage for travellers to the rest of the UK. While the concept of "Belfast booze boats" had been mooted, there will not after all be duty-free opportunities to Great Britain.
But travellers from Northern Ireland wanting to avail of cheap Bushmills Whiskey or Titanic Gin can route themselves through Dublin via sea or air.
Duty-free sales for passengers to Great Britain will return to ferries from Ireland to Wales and England, and at Irish airports, on 1 January 2021.
Register for free to continue reading
Registration is a free and easy way to support our truly independent journalism
By registering, you will also enjoy limited access to Premium articles, exclusive newsletters, commenting, and virtual events with our leading journalists
Already have an account? sign in
Join our new commenting forum
Join thought-provoking conversations, follow other Independent readers and see their replies