British Airways flight attendant arrested at Gatwick for 'being drunk on plane'
Woman arrested 'on suspicion of performing an aviation function when over the prescribed limit for alcohol,' says Sussex Police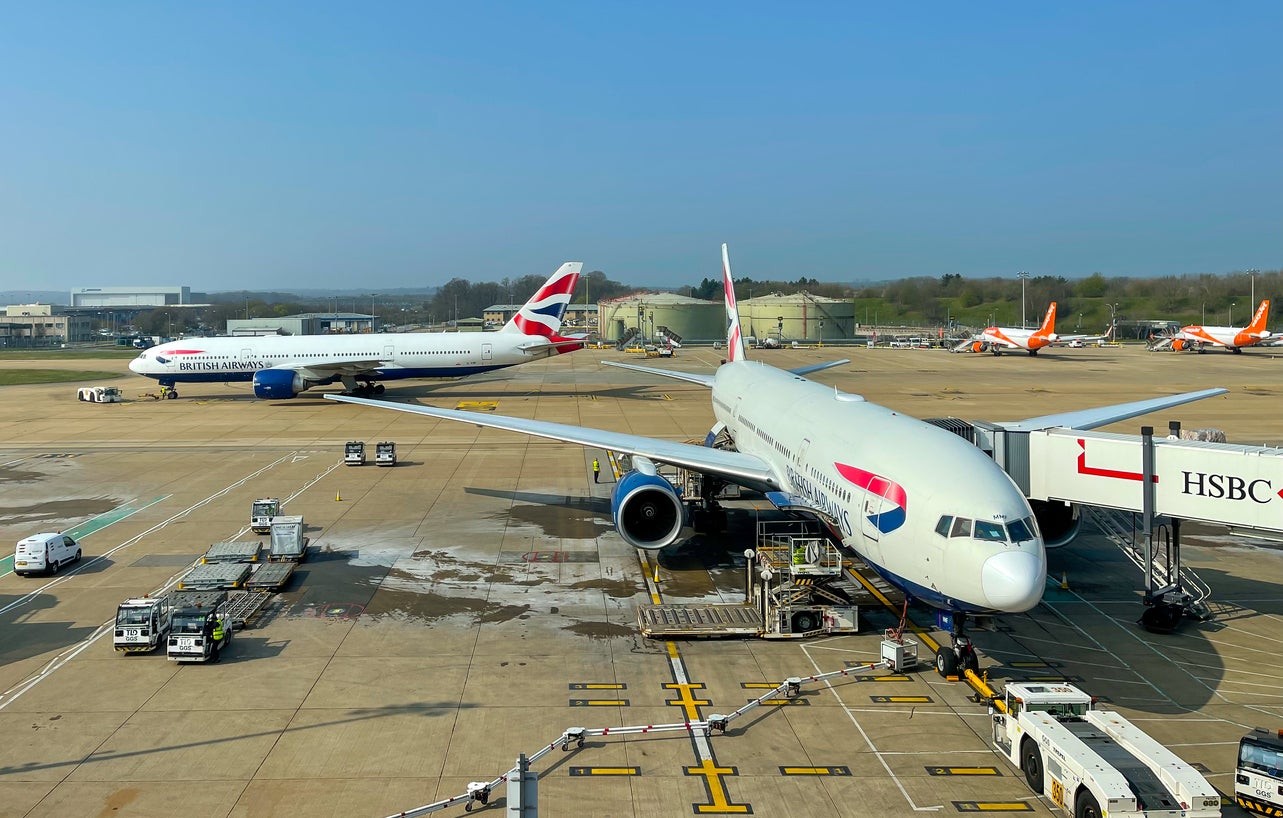 A British Airways flight attendant has been arrested for being drunk while on a flight to the UK.
The arrest was made at Gatwick Airport on Thursday (26 January), where sources say police were called to meet the aircraft at the gate on arrival.
The service had reportedly arrived into the Sussex airport from Gran Canaria.
The Sun reported that passengers were forced to remain on the aircraft for 45 minutes after landing, as the plane parked at a remote stand and waited for police officers to come and offload the female crew member.
According to reports, other members of the crew were also asked to help the police with their enquiries.
Sussex Police confirmed that a female crew member had been arrested on suspicion of being under the influence of alcohol.
"Officers arrested a 41-year-old woman on suspicion of performing an aviation function when over the prescribed limit for alcohol, contrary to the Railways and Transport Act 2003," said a spokesperson.
"She has been bailed, pending further enquiries."
A British Airways spokesperson said: "We are supporting the police with their investigation."
The Independent has contacted Sussex Police for further comment.
It's not the first time a member of flight crew has been suspected of being over the limit.
In July 2019, a Delta pilot was arrested on suspicion of being drunk while onboard a full plane ready to take off.
He was arrested at Minneapolis-St. Paul International Airport when officers smelt alcohol on his breath.
The plane was on the tarmac but had not yet left the gate.
Before boarding the flight, to San Diego, California, he was seen trying to leave a security line when he noticed extra screening, according to Minnesota's Star Tribune.
Join our commenting forum
Join thought-provoking conversations, follow other Independent readers and see their replies