The Independent's journalism is supported by our readers. When you purchase through links on our site, we may earn commission.
British Airways compensation: Airline agrees to cover cost of flights and claims under EU rules after IT system failure
Exclusive: The airline is likely to pay out around £50m in compensation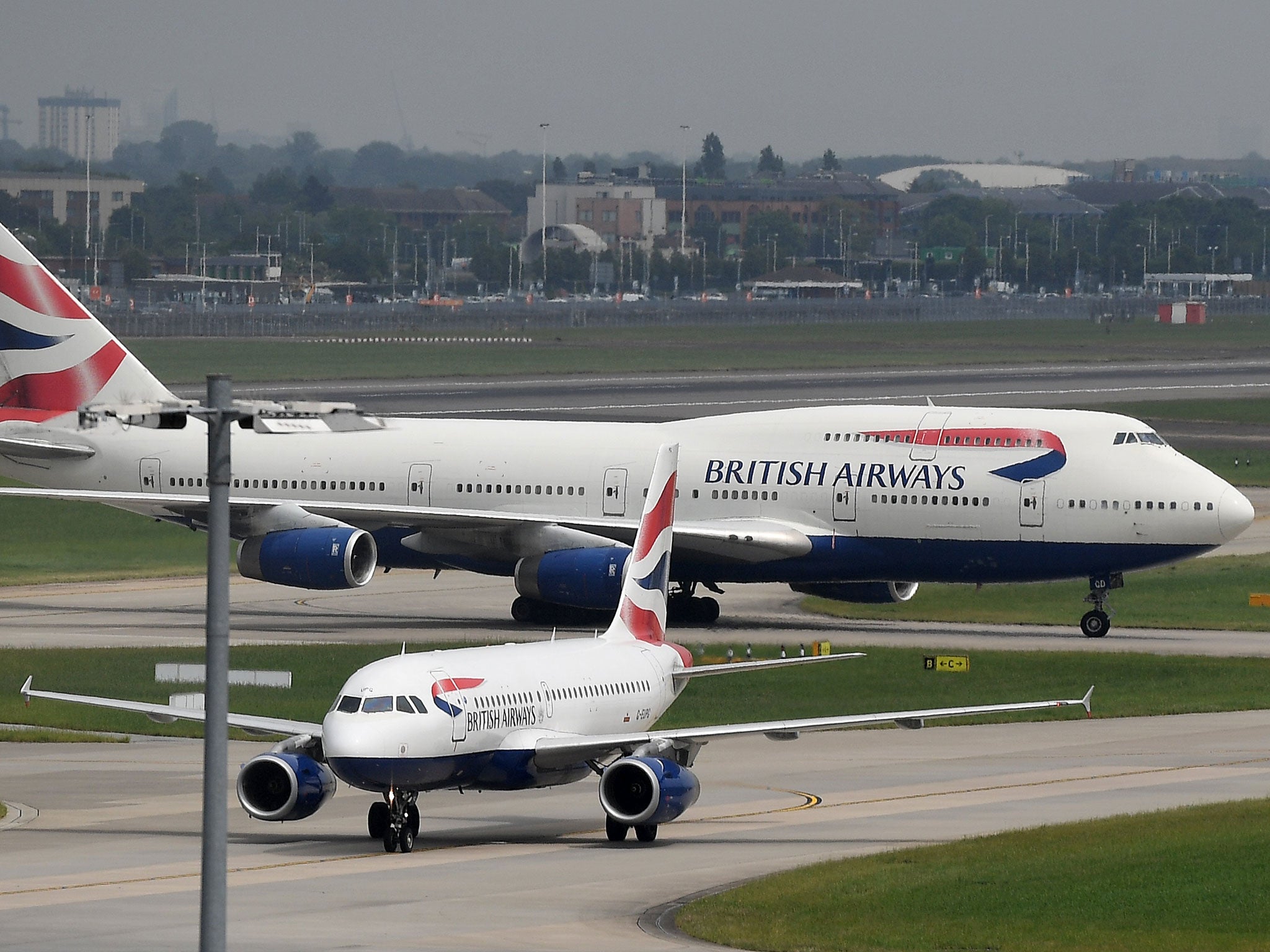 British Airways will meet all claims for compensation stipulated by EU rules for cancelled or heavily delayed flights, after the systems failure at the weekend disrupted travel for thousands of passengers, the airline has told The Independent. The airline has also softened its stance on refusing to cover the cost of flights on alternative airlines for passengers who used their initiative to escape the chaos at Heathrow and Gatwick.
Under EU passengers' rights rules, travellers whose flights are cancelled (or delayed by three hours or more) are entitled to cash compensation. The amount depends on the length of the trip. For short flights of up to 1,500km, such as Gatwick-Barcelona, the payment is €250; for flights between 1,500 and 3,500km, such as Heathrow-Athens, it is €400 (£350); and for longer flights, above 3,500km, €600.
Claims-handling firms have been urging BA passengers to use their services, but now that the airline has said it will pay eligible claims everyone affected by the weekend disruption can now apply through the airline's website. The airline is likely to pay around £50m in compensation, in addition to tens of millions for customer care and baggage snarl-ups.
BA has also been been telling passengers who gave up on waiting in airport queues or on hold to the call centre that the airline will not cover the cost of additional tickets. The airline said: "If we weren't able to offer a suitable alternative flight we would offer a full refund of any unused sectors on your booking with us, but any alternative flights booked via different carriers would be at your own expense and would have to be claimed back through travel insurance."
Now, though, The Independent understands that claims for additional tickets will not automatically be refused. Instead they will be looked at on a case-by-case basis.
In normal circumstances an airline that cancels a flight must be given the opportunity to rebook passengers on another departure. But such was the scale of the disruption on Saturday and Sunday that many travellers bought alternatives out of exasperation or desperation. They may now be successful with claims.
Passengers holding return tickets who made alternative travel arrangements outbound but still intend to fly home with BA must contact the airline or risk being turned away at the airport for the inbound flight.
Join our commenting forum
Join thought-provoking conversations, follow other Independent readers and see their replies