British Airways strike: Everything you need to know about 1 July cabin crew walkout
Only flights to/from Heathrow will be affected - but it's not clear which ones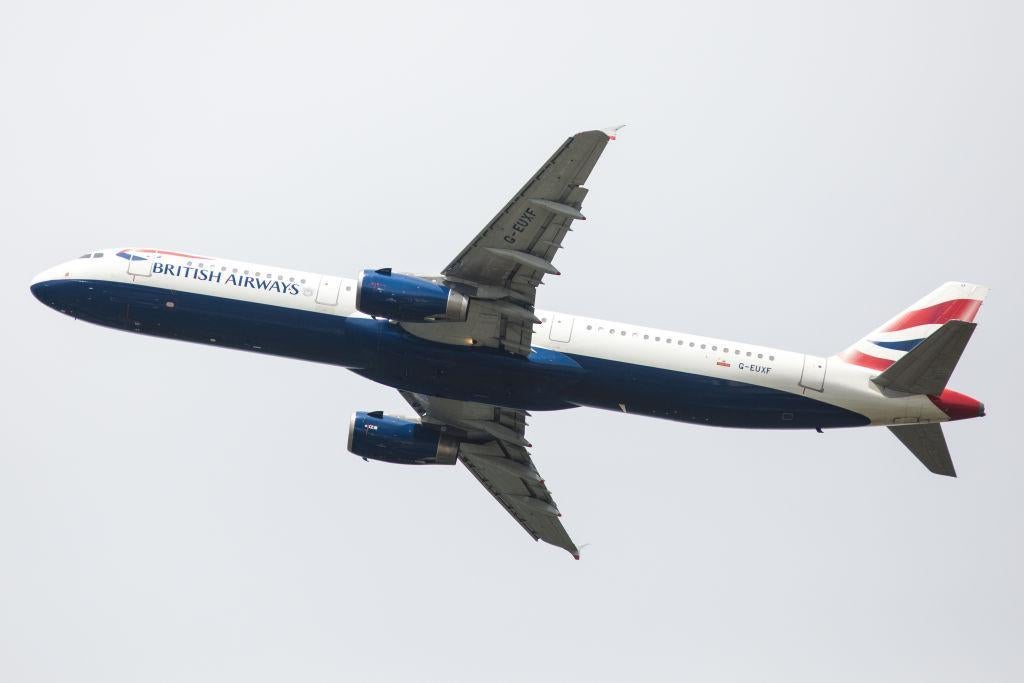 Seventy-two hours after a 16-day strike call by Mixed Fleet cabin crew at British Airways, passengers booked to fly with the airline between 1 and 16 July face uncertainty about whether their flights will take off.
This guide explains what we know, and what we don't.
What is the dispute about?
It was originally squarely about pay. Mixed Fleet was created after the bitter cabin crew dispute in 2010. As part of the settlement, British Airways started recruiting new cabin crew on inferior terms to existing staff.
All new recruits at Heathrow join Mixed Fleet, which now numbers 5,500 — just over one third of cabin crew. The proportion is growing at about 5 per cent a year, as existing cabin crew at Heathrow move on or retire. They are assigned specific routes, now numbering over 60.
Mixed Fleet cabin crew who are members of the Unite union say they are receiving "poverty pay". Unite says the average salary of Mixed Fleet members is £16,000, though British Airways does not accept this figure. The airline insists it's checked all the pay slips and the least anyone earned last year was £21,151.
Unite says a survey it conducted reveals poor pay is jeopardising safety. Over two thirds of cabin crew surveyed admit to reporting for duty when they were actually unfit to fly because they could not afford to be off sick and lose the allowances involved. And five out of six Mixed Fleet cabin crew report that their financial circumstances since joining BA have caused "stress and depression".
Some staff say they have been "sleeping in cars" at Heathrow between flights, because they can't afford the fuel to drive home.
British Airways says that the number of applicants for Mixed Fleet far outweighs the number of jobs available.
The rift has deepened over the treatment of around 1,400 cabin crew who have taken industrial action so far. Unite asserts: "British Airways has formed a blacklist to impose sanctions on striking cabin crew. Sanctions have included cabin crew seeing bonus payments worth hundreds of pounds taken away and the removal of staff travel concessions."
The union is instigating industrial tribunals for the affected staff, in parallel with the strike that takes place from 1 to 16 July inclusive.
What happened with previous Mixed Fleet cabin crew strikes?
So far 26 days of strike action have taken place, with around 25-30 per cent of Mixed Fleet cabin crew stopping work. Ahead of each tranche of industrial action, the airline has said: "All British Airways customers will be able to fly to their destinations." That does not mean, though, that all flights will go ahead as normal.
Flights that do not begin or end at Heathrow, eg those from Gatwick, London City or Stansted, are unaffected.
Only Heathrow services have been affected. The number of flights cancelled so far has been a low single-figure percentage of the overall schedule.
Some planes and crews were chartered in ("wet-leased", to use the jargon) to cover for grounded BA flights. Crew were drafted in from Gatwick to cover for striking Heathrow colleagues. And a number of backmoffice staff who are trained as cabin crew were drafted in.
Cancellations have mostly on high-frequency short-haul routes such as Heathrow-Dusseldorf where passengers can be moved to departures two hours earlier or later.
In addition, some long-haul services such as Heathrow-Philadelphia, with two or more daily departures, have been combined. And one round-trip from Heathrow to San Jose in California was cancelled, with passengers reaccommodated on flights to San Francisco.
Will the same pattern emerge in July?
Assuming the same proportion of cabin crew opt to strike, the effect could be more disruptive than in previous episodes of industrial action.
Spare aircraft and crews are less easy to find and charter in July than they are off-peak. BA's flying schedule is more intensive, with three new routes from Heathrow starting this month alone. And because the strike is so protracted, the contingency planners have less scope for workarounds than they do for shorter stoppages.
The strike has also been calculated to be commercially damaging to British Airways. It will jeopardise journeys for which passengers have paid substantial sums, and deter prospective customers from booking on BA because they cannot tell whether a particular flight will be affected.
If Mixed Fleet are assigned specific routes, surely it's easy to tell if a flight might be affected?
That has been the case previously, but for this strike BA is keeping its options open. It is possible that crew could be reassigned from non-Mixed Fleet operations at Heathrow to a Mixed Fleet route.
For example, Frankfurt is not a Mixed Fleet destination. But if the six daily services from Heathrow are lightly sold in July, it is theoretically possible BA could decide to combine two or more flights and redeploy the cabin crew to cover a heavily booked Mixed Fleet service such as Manchester or Moscow.
So none of the 1.5 million or so passengers booked to fly on BA to or from Heathrow during the first two weeks of July knows for certain that their plane will take off — though the odds are certainly in favour of travelling as normal. Services a day or two on either side of the strike may also be hit: the nature of long-haul flying means that industrial action can impinge operations beyond the actual stoppage dates.
What happens next?
British Airways is likely to announce its contingency plans for at least the first part of the strike later this week.
Passengers whose flights are selected for cancellation will be offered an alternative departure, possibly for a different route. They are likely to be given the option to cancel with a full refund, to postpone the trip or to reroute.
Travellers whose flights are to be operated by another airline, such as Titan Airways, will be notified but they are unlikely to be offered the option to amend without penalty.
I am booked to fly to/from Heathrow and can't take the risk that my flight will be cancelled. What are my options?
If you act ahead of the strike schedule being announced, you risk losing money. The airline says: "The vast majority of flights to and from London Heathrow will operate as normal." If you decide to rebook on another airline, British Airways will not cover the cost.
If my flight is cancelled, will I get compensation?
No. Industrial action is one of the relatively few grounds for an airline to refuse compensation; strikes count as "extraordinary circumstances." But if passengers are disrupted as a result of the strike, BA must provide a duty of care: meals, refreshments and if necessary accommodation as appropriate for the delay.
Join our commenting forum
Join thought-provoking conversations, follow other Independent readers and see their replies