The Independent's journalism is supported by our readers. When you purchase through links on our site, we may earn commission.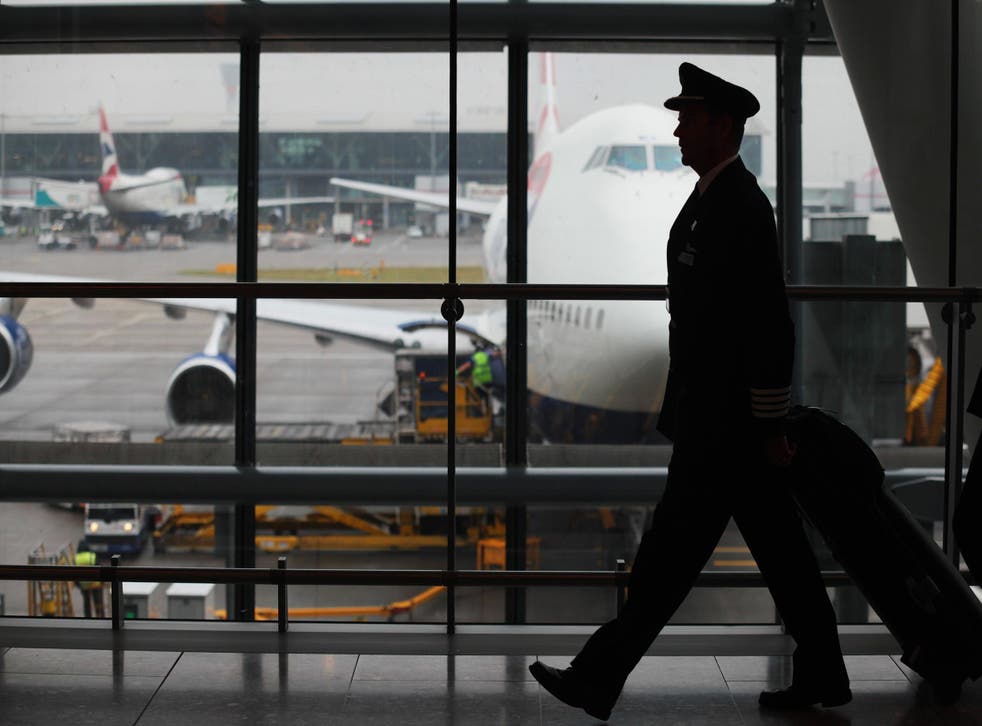 British Airways strike: Airline to borrow nine planes from Qatar Airways
'Wet-leased' aircraft start flying to Munich, Brussels and Zurich on first day of stoppage
With barely eight hours remaining before a 16-day strike by some British Airways cabin crew begins, the airline was given Government approval to borrow planes from Qatar Airways.
Members of the Unite union working for BA's Mixed Fleet operation are walking out in the latest and longest stoppage since their pay dispute began. It has since broadened to include what the union calls "punitive sanctions" against cabin crew who have taken industrial action in the previous 26 days of strikes.
Some Mixed Fleet crew will strike from 1 to 16 July inclusive.
Unite's national officer, Oliver Richardson, said: "We will fight both industrially and legally to defend our members' fundamental human right to stand up to bullying and for decent pay."
During the previous 26 days of strike action, BA has chartered in planes, pilots and cabin crews from other UK carriers — a practice known as "wet-leasing".
With summer flying programmes under way, there is little capacity available in Britain. But BA's part-owner, Qatar Airways, has planes and crews standing idle at Doha because of the ban on flights to several Gulf destinations.
British Airways asked to borrow nine of them, along with pilots and cabin crew, for the duration of the strike. EU airlines that wish to wet-lease from a non-European carrier must seek official authorisation. The Department for Transport (DfT) took advice from the Civil Aviation Authority (CAA) and approved the deal shortly before 4pm on Friday.
Unite had asked the CAA to block the move, citing concerns over breaches of labour standards and human rights by Qatar Airways.
Mr Richardson said: "That British Airways is seeking to lease aircraft from an airline found to have breached international standards on labour and human rights, is doubly shameful."
BA says: "The vast majority of flights to and from London Heathrow will operate as normal."
The Independent has identified dozens of long-haul flights that have been cancelled because of the strike, including round-trips to New York, Abuja and Muscat.
Passengers on cancelled flights have been offered the opportunity to switch flights or claim a full refund.
Register for free to continue reading
Registration is a free and easy way to support our truly independent journalism
By registering, you will also enjoy limited access to Premium articles, exclusive newsletters, commenting, and virtual events with our leading journalists
Already have an account? sign in
Register for free to continue reading
Registration is a free and easy way to support our truly independent journalism
By registering, you will also enjoy limited access to Premium articles, exclusive newsletters, commenting, and virtual events with our leading journalists
Already have an account? sign in
Join our new commenting forum
Join thought-provoking conversations, follow other Independent readers and see their replies