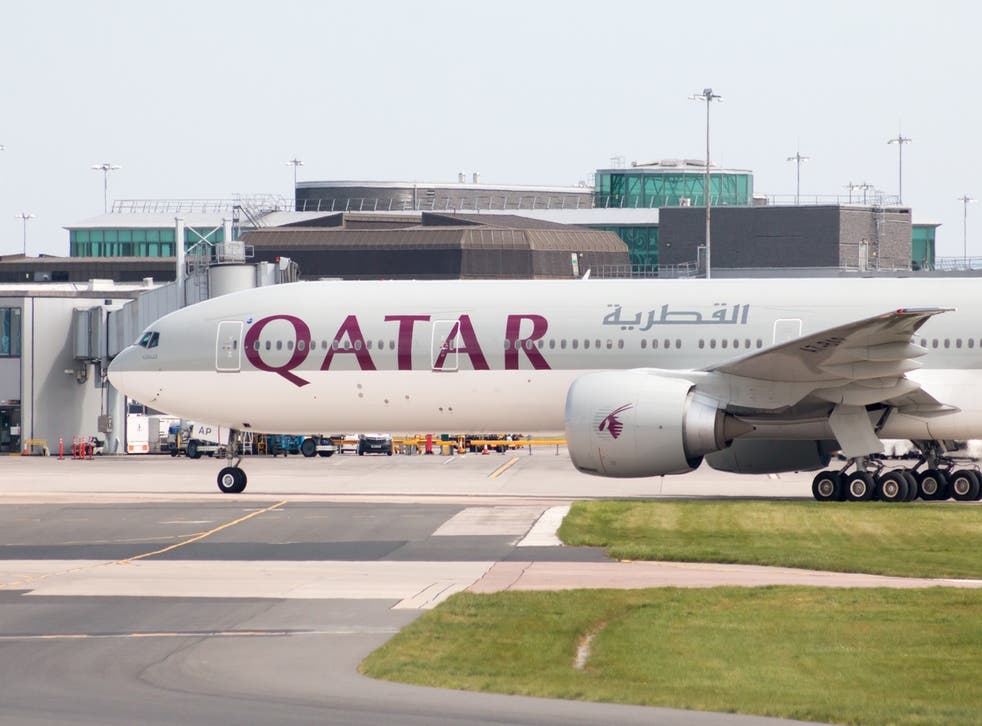 Qatar Airways: What we know and what we don't
The Middle East is unpredictable at the best of times – the current blockade against Qatar by its Arab neighbours is no exception
Last week Qatar became an outcast in the Persian Gulf. Its neighbours Bahrain, Saudi Arabia and the United Arab Emirates are joined by Egypt cutting ties with Doha, which they accuse of supporting extremist groups and destabilising the region.
This means no flights to or from these countries or use of their airspace by airlines operating routes to Qatar from other places.
Libya, Yemen, and the Maldives have also cut political ties (although flights between Doha and the Maldives continue for now).
Travellers face cancellations and delays as Qatar Airways is forced to fly around airspace from which it is banned. Diverting over Iran to reach Auckland adds 15 minutes to what is already the world's longest non-stop route.
It's important for travellers to contact airlines for refunds and rebooking. Gulf News is sharing rebooking options for passengers on Qatar Airways flights. Reports suggest the airline may be running relief flights via Kuwait or Oman, but as all Qatari citizens have been ordered to leave Saudi Arabia, the UAE, and Bahrain within two weeks, airlifts are likely to focus on aiding them.
Travellers with itineraries that pass through Doha but do not begin or end in one of the countries banning Qatar Airways will find their flights only slightly affected by the ban. They are not expected to face mass cancellations and are advised to proceed with travel plans as normal.
A Brussels-based flyer, who wished to remain anonymous, rearranged his plans for his Maldives holiday because of the chaos. "I'm hoping to buy a Bangkok Airways flight to make it to Malé, but I really don't want to think about getting home just yet," he told The Independent during a layover in Doha yesterday. "I'll see what it is like in the Maldives and hope for better news while I'm away, but I will read the fine print of my travel insurance just in case."
Another traveller in Sri Lanka booked to fly with Qatar Airways to London via Doha, told The Independent about her fears. "I'm anxious because I don't know what's going on," she said. "I've been abroad for five months and I usually live in a local homestay with very limited wifi access. Also there is just a stigma about the Middle East. It's somewhere I've never travelled and so it's unfamiliar."
Travellers are right to be cautious, especially if their current or future travel plans involve visiting the UAE – even social media is monitored to bar expressions of support for Qatar. Al Jazeera notes that UAE's Attorney General has threatened offenders with jail terms up to 15 years and $136,000 fines, so perhaps it's wise to keep any praise of Qatar Airways or your Doha layover off Twitter or Facebook. It's a situation that's even breeding uncertainty in travellers with no upcoming plans, such as one woman who visited Doha last month through the airline's complimentary stopover program.
"This is all really intense," she told The Independent. "I'm almost out of pages on my passport so all this makes me want to get my new one earlier and really start from scratch and consider my routes. Qatar Airways has a good product. Politics aside, the ban forces my hand to not book with them. There's too much unpredictability with them and the rest of the world given the current state of things."
Unpredictable it sure is. Ongoing efforts by diplomats in mediating countries like Kuwait and Turkey may prove successful and restore travel, or they may fail. In any case, there is no certainty as to when the travel restrictions around Qatar will be lifted and to what extent. The best precaution travellers can make regarding upcoming plans is to stay informed, as well as being ready and willing to make alternate travel plans.
Join our new commenting forum
Join thought-provoking conversations, follow other Independent readers and see their replies