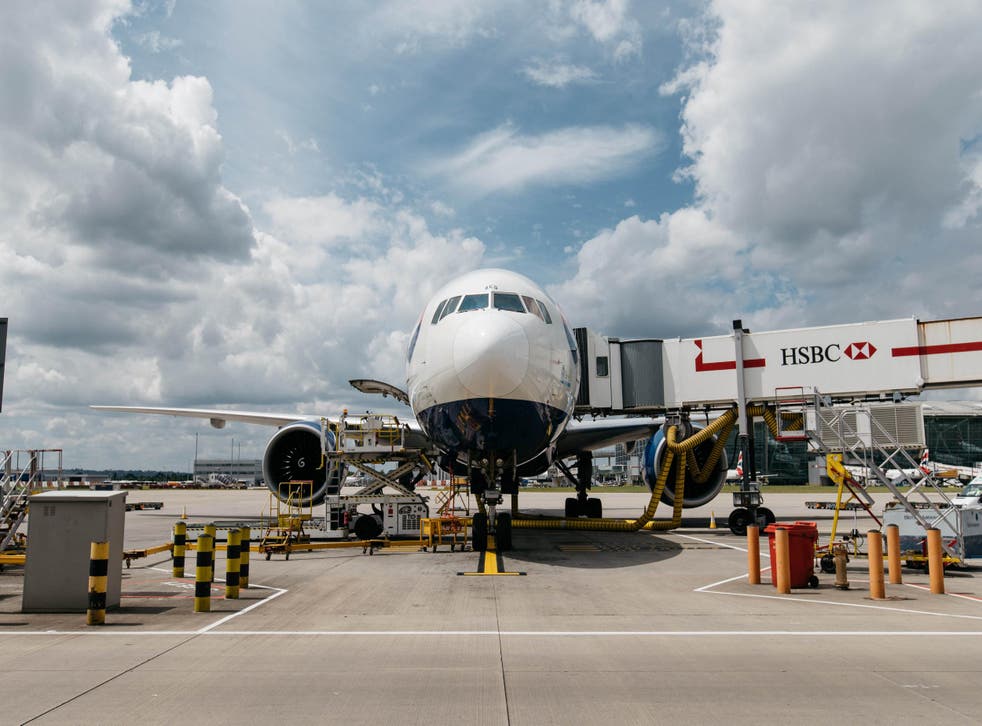 British Airways strike: Airline cancels dozens of flights before cabin crew walkout
Exclusive: Abuja, Doha and Muscat services are among those grounded by 16-day strike
Thousands of British Airways passengers are learning that their flights have been cancelled because of the unprecedented 16-day strike by some cabin crew.
While most flights will operate as normal, British Airways has cancelled a number of long-haul departures to and from Heathrow, but says that short-haul flights are unaffected.
Following approaches from many passengers with BA bookings who are concerned about their travel plans and the risk of cancellation, The Independent has analysed a wide range of flights to identify services that have been grounded.
On the Heathrow-Doha route alone, 12 flights have been cancelled in the first six days of the strike. Passengers will be switched to services operated by Qatar Airways, which owns one-fifth of BA's parent company, IAG.
To Nigeria's capital, Abuja, three out of the first five daily round-trips in July have been cancelled. Saturday's Heathrow-Muscat departure, and the return on Sunday, has also been grounded.
Most other key long-haul Mixed Fleet routes, including Bangkok, Beijing, Chicago, Las Vegas, Miami, Singapore and Sydney, appear to be unaffected.
Passengers booked on grounded flights will be offered the option to get a full refund, to switch to an alternative nearby destination or to re-book for an alternative departure on the same route.
A British Airways spokesperson told The Independent: "We will merge a very small number of Heathrow services, and all affected customers are being contacted in advance and will be rebooked to alternative flights if they wish."
The Doha-based carrier has excess capacity because its flights to the UAE, Egypt and Saudi Arabia have been have been grounded as part of a geo-political row.
The Mixed Fleet strike is the latest and longest stoppage in an increasingly bitter dispute that began over what Unite calls "poverty pay". The crew, who were all recruited since 2010, are employed on less favourable terms than longer-serving staff. Between 25 and 30 per cent of Mixed Fleet crew have previously taken industrial action during 26 days of strikes.
BA services from Gatwick, London City, Stansted and Bristol are unaffected.
Join our new commenting forum
Join thought-provoking conversations, follow other Independent readers and see their replies