Brussels Airport opening delayed with infrastructure 'devastated' by attacks
Six days after the bombings on the city's Metro and at the airport, hopes for a swift restoration of normality have faded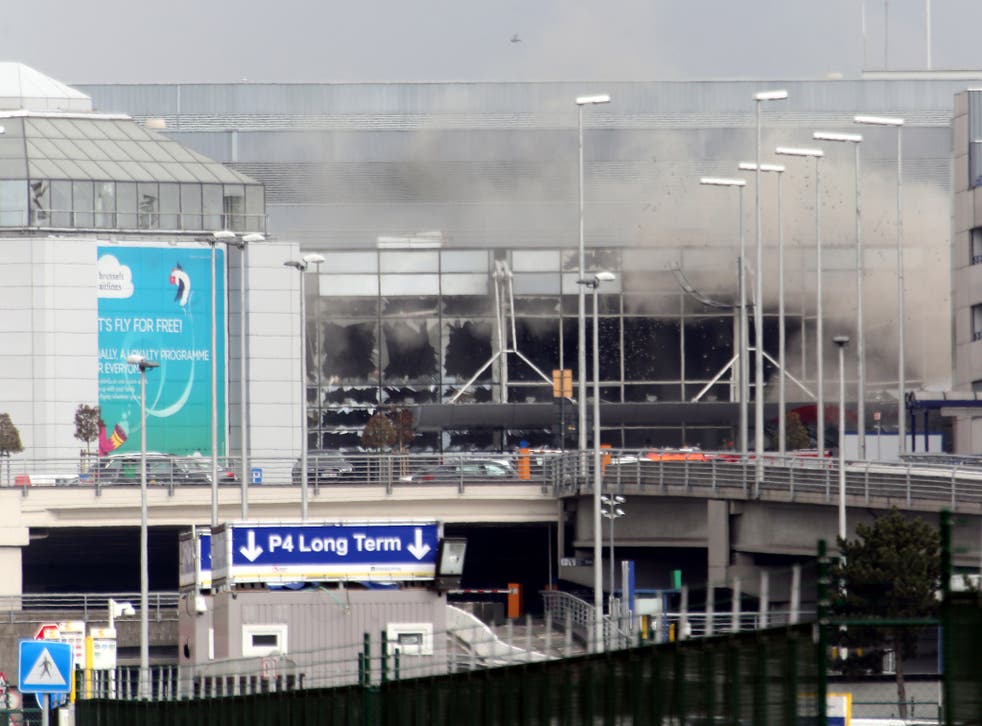 Closed until further notice: the latest update from Brussels Airport shows the vulnerability of European aviation to terrorist attacks.
Six days after the attacks that claimed 28 lives on the city's Metro and at the airport, hopes for a swift restoration of normality have faded.
The police spent five days conducting forensic examinations in the departures hall where the airport blasts took place. They handed back the area on Sunday to allow a phased reintroduction of flights. But the airport management now says: "The simple fact is that a restart in the short term is not possible in the devastated infrastructure."
In pictures: Terror attacks at Brussels airport

Show all 30
It had been hoped that some flights would resume within a few days of the blast. but the scale of the damage, together with new security measures demanded by the Belgian authorities, are delaying the re-opening.
When the airport re-opens, passengers will have a very different experience. Damage to the check-in area means that temporary buildings will be used for check-in, ahead of the normal security search. There will be a heavy security presence monitoring travellers; Tuesday's attack took place in the check-in area, which the terrorists could access with their bombs without challenge.
For passengers touching down at Brussels, procedures will be even more improvised. The airport says: " For arriving passengers, we are looking at a solution to take them by bus via a hangar."
Eight hundred airport and airline staff will take part in an exercise on Tuesday to test the temporary arrangements and infrastructure. But the airport stresses: "The government authorities concerned must give their approval to the security system as well as to the partial recommencement of the airport activities."
New Brussels airport aftermath video shows total devastation inside terminal
Brussels Airport is the same scale as Manchester and Stansted, and in a normal year handles about 24m passengers. Many of them are transferring between other European airports and Africa, for which Brussels is a major hub.
Since the attack, flights originally intended for Brussels have been diverting to Antwerp, Charleroi and Liege in Belgium, as well as Lille in France. The Brussels Airlines long-haul network has been moved to Frankfurt and Zurich, to connect with Lufthansa and Swiss flights - both carriers are partners with Brussels Airlines.
Register for free to continue reading
Registration is a free and easy way to support our truly independent journalism
By registering, you will also enjoy limited access to Premium articles, exclusive newsletters, commenting, and virtual events with our leading journalists
Already have an account? sign in
Register for free to continue reading
Registration is a free and easy way to support our truly independent journalism
By registering, you will also enjoy limited access to Premium articles, exclusive newsletters, commenting, and virtual events with our leading journalists
Already have an account? sign in
Join our new commenting forum
Join thought-provoking conversations, follow other Independent readers and see their replies