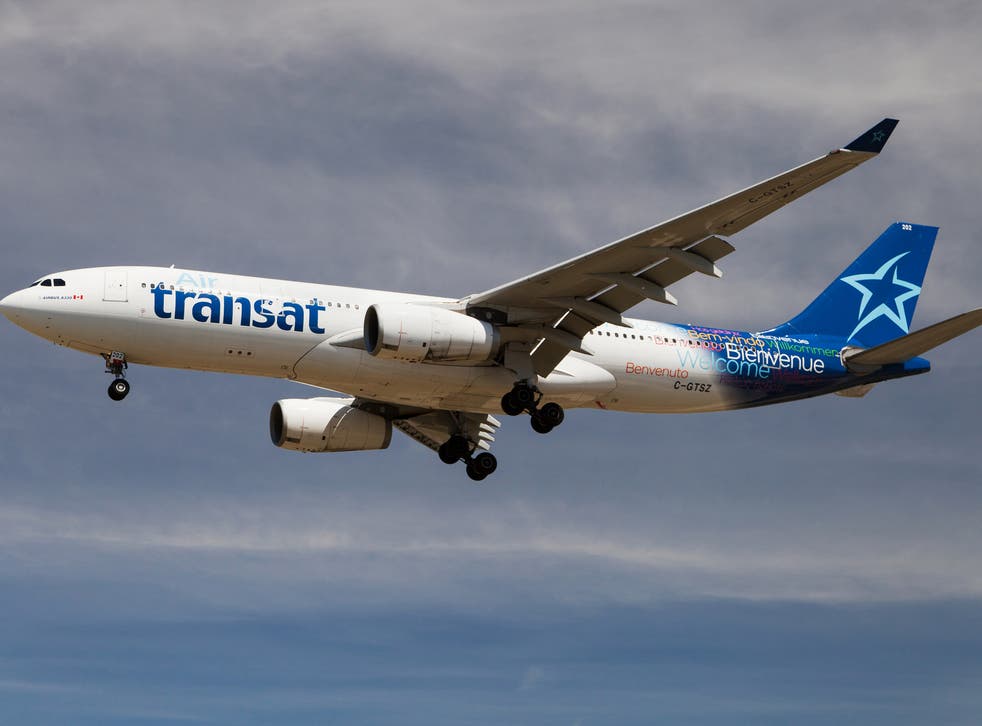 Flight delayed for more than 24 hours after bug infestation discovered onboard
'I hope these bugs paid for their tickets'
A plane was delayed for more than 24 hours after bugs were found scuttling around the plane.
Air Transat flight TS177 was set to take off from London Gatwick for the 10-hour journey to Vancouver when the insects were discovered.
The Daily Mail reported that Passenger Jenna Sullivan said that a bug "fell from the ceiling" to land on the seat next to her.
It's understood the bugs came from an overhead locker.
The worst ever inflight meals

Show all 8
Footage captured by another passenger Kristin Neilsen shows cabin crew spraying insecticide inside the cabin in an attempt to get rid of the bugs.
Passengers were then deboarded so the aircraft could be fumigated by the cabin crew.
The flight was more than a day late when it eventually took off for Vancouver.
Passengers tweeted their frustration with the delay.
Sullivan said she hoped the bugs paid for their tickets.
A spokesperson for Air Transat said: "The safety and comfort of our passengers is of paramount importance, and we are sorry for the delay to our flight to Vancouver which was due to the need to fumigate the aircraft.
"Passengers were provided with hotel accommodation and meals, and we regret any inconvenience caused by the delay to their journey."
It's not the first time that bugs have crept uninvited onto a flight.
Earlier this month passengers on a United Airlines flight were left shuddering after an infestation of ants was discovered onboard.
Travellers started to notice the creepy-crawlies while the service from Venice, Italy, to Newark, New Jersey was still taxiing on the runway.
At least the bugs weren't found in onboard meals. A passenger on a recent Mumbai-bound flight from the Indian city of Bhopal discovered a large cockroach in his breakfast.
Rohit Raj Singh Chauhan said he found the intruder in the sambhar, a lentil-based vegetable stew.
Register for free to continue reading
Registration is a free and easy way to support our truly independent journalism
By registering, you will also enjoy limited access to Premium articles, exclusive newsletters, commenting, and virtual events with our leading journalists
Already have an account? sign in
Register for free to continue reading
Registration is a free and easy way to support our truly independent journalism
By registering, you will also enjoy limited access to Premium articles, exclusive newsletters, commenting, and virtual events with our leading journalists
Already have an account? sign in
Join our new commenting forum
Join thought-provoking conversations, follow other Independent readers and see their replies