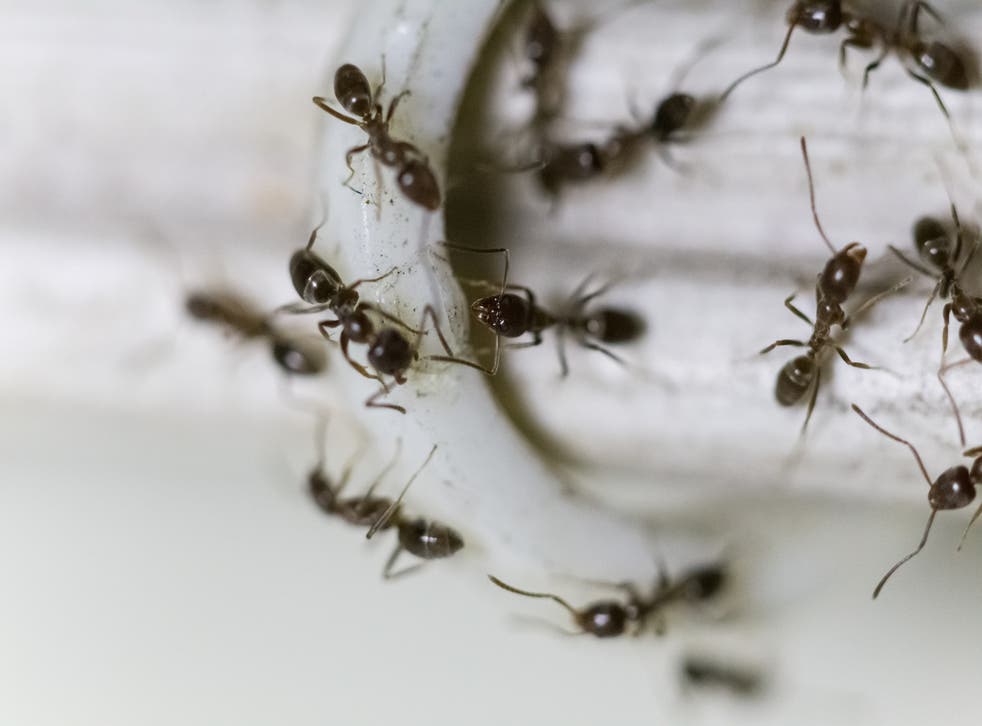 United Airlines flight overrun by ants
Woman live tweets creepy-crawly invasion
Passengers on a United Airlines flight were left shuddering after an infestation of ants was discovered onboard.
Travellers started to notice the creepy-crawlies while the service from Venice, Italy, to Newark, New Jersey was still taxiing on the runway.
Charlotte Burns, a podcast editor onboard flight 169, called the experience "heeby-jeeby-goose-bumpy-get-me-a-gin-gross" while hilariously live tweeting about it during the nine-hour service on 17 June.
"On the plane from Venice to New York when a large, fat ant walks over my pillow. Hmmm. That's odd," she started by tweeting.
"Minutes later, another fat little bug hurries over the television screen.
The worst ever inflight meals

Show all 8
"Then another one – on my arm! These are bold. I start to feel itchy."
Burns said she alerted cabin crew to the situation, but they asked her to wait until the flight had taken off.
Her and a fellow passenger noticed an increasing number of the insects as the journey progressed.
"The part of me that, you know, doesn't want to be difficult or cause a fuss is being taken over by the part of me that really doesn't like ants on airplanes," said Burns.
A flight attendant's attempts to tackle the ant invasion with "a wet cloth" proved largely ineffectual.
Another traveller encouraged crew to inspect the overhead bins, whereupon it was discovered that the ants originated from one man's bag.
"The guy in front pulls down his case (which btw isn't zipped shut, as middle aisle guy notes to me in an aside) and ants ants ants spill out, running in every which direction," wrote Burns.
"This is where things start to get more inept. They open the suitcase ON THE SEAT! why? Ants running everywhere and guy in front is using his hands as little tweezers, picking them off one by one. Cabin guy is using sterile lemon wipes."
United Airlines confirmed the aircraft had been taken out of service once it reached Newark for thorough cleaning.
Support free-thinking journalism and attend Independent events
A spokesperson said: "We are concerned by the experience our customer reported on United Flight 169 from Venice to Newark. We had been in contact with the crew during the flight, where they advised the ants were isolated from a customer's bag in the overhead bin, and was contained to a limited area of the cabin.
"The airplane landed at Newark this afternoon and has be taken out of service for extermination. We followed proper protocol by notifying customs, immigration, as well as agriculture of the issue."
Register for free to continue reading
Registration is a free and easy way to support our truly independent journalism
By registering, you will also enjoy limited access to Premium articles, exclusive newsletters, commenting, and virtual events with our leading journalists
Already have an account? sign in
Register for free to continue reading
Registration is a free and easy way to support our truly independent journalism
By registering, you will also enjoy limited access to Premium articles, exclusive newsletters, commenting, and virtual events with our leading journalists
Already have an account? sign in
Join our new commenting forum
Join thought-provoking conversations, follow other Independent readers and see their replies