Best job in the world? Cancun will pay 'experience officer' £45,000 to stay at luxury hotels for six months
Cancun is advertising for a CEO – Cancun Experience Officer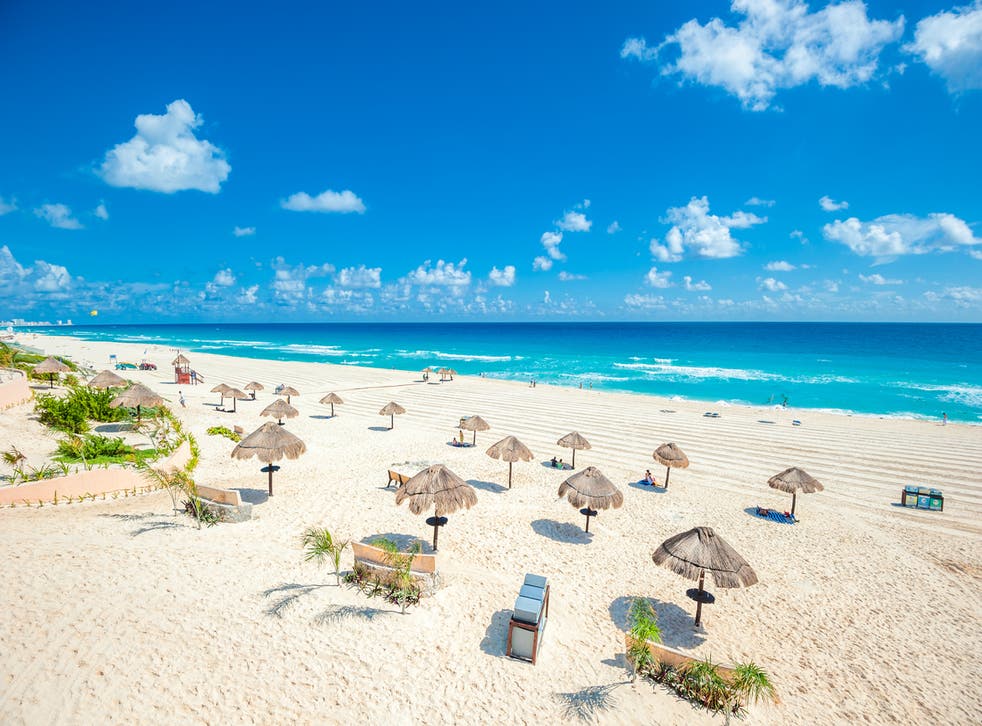 Cancun.com is seeking someone to fill a role which sounds like the best in the world – that of Cancun Experience Officer.
This very different kind of "CEO" position involves exploring the Mexican city for six months, staying in luxury hotels and resorts while doing so, and being paid £45,000 for the privilege.
The "job" is to create, edit, and promote Cancun content through video, photos and the written word, all aimed at an American audience, plus post on social media and interact with a growing audience.
The CEO will also be an ambassador, point-of-contact and subject matter expert for the Cancun.com US team; participate in local media, marketing, and industry events; and give honest appraisals of activities, attractions, and services in Cancun and the surrounding areas. (See, it is a real job.)
In return, the chosen candidate will get the chance to swim with whale sharks, explore the jungle and investigate ancient ruins. And the impressive salary need not be splurged on activities or rent – all work-related accommodations, excursions, and equipment will be completely paid for by Cancun.com.
"The ideal applicant will have a unique eye for capturing stories, a warmth in interacting with others, a self-motivated work ethic, and a dedication to producing high-quality work," Cancun.com says on its application page.
It's not a long-term career choice – the job runs from March to August – but on the plus side candidates don't need any experience to apply. The role is open to anyone over 18 before 1 January 2018 who is fluent in spoken and written English. Although the ability to make video and use social media is probably fairly critical.
Just as the job isn't conventional, neither is the application process. In fact, it's downright confusing. Don't bother reformatting your CV or polishing your competency-based interview technique…
The first stage is to upload a one-minute video of yourself to Vimeo or YouTube explaining why you're Cancun.com's ideal CEO by 11:59pm MST on 17 December (6.59am GMT on 18 December).
Once the video is uploaded, applicants need to stir their friends, family and followers into action – they can vote for their favourite candidate once a day, every day until voting closes on 24 December. Votes won't be the only factor in the decision-making process, but they do give a good indication as to a candidate's social reach and online influence.
The top 100 candidates are then selected by a panel of Cancun.com representatives and invited to create and submit a second video. Out of these, 50 will be chosen to enter a second round of voting and further promote their application; voting is open from 5 to 17 January 2018. A second panel of Cancun.com representatives will whittle these down to select the top five who will be flown out to Cancun for a four-day "interview", consisting of events, conversations, individual and team challenges, and physical and skill-based assessments. The "winner" will be announced during a live broadcast at the close of the interview event. Phew!
If that sounds too much like hard work, so be it. If a handsomely paid six month adventure still appeals, head to ceo.cancun.com/job-description for more information and to apply.
Register for free to continue reading
Registration is a free and easy way to support our truly independent journalism
By registering, you will also enjoy limited access to Premium articles, exclusive newsletters, commenting, and virtual events with our leading journalists
Already have an account? sign in
Register for free to continue reading
Registration is a free and easy way to support our truly independent journalism
By registering, you will also enjoy limited access to Premium articles, exclusive newsletters, commenting, and virtual events with our leading journalists
Already have an account? sign in
Join our new commenting forum
Join thought-provoking conversations, follow other Independent readers and see their replies