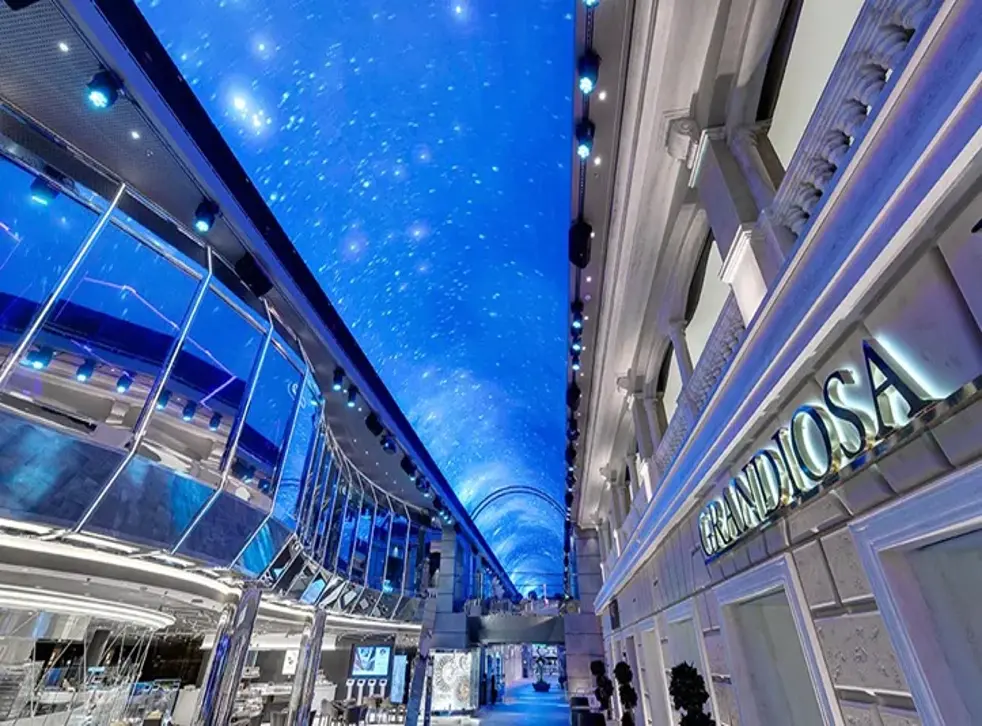 Cruise passengers left on the quayside after breaking excursion rules in Capri
'Obviously it ends a vacation in a way that neither us nor the guests would have wanted it to end,' says MSC Cruises
A group of passengers who decided to wander away from an organised cruise excursion to the Italian island of Capri found they had been offloaded from the ship – with their baggage "neatly packed and waiting for them".
The incident happened in August on a voyage operated by MSC, during a port call in Naples.
The cruise aboard Grandiosa called at a series of Italian ports as well as Malta.
The itinerary is one of a very small number of Mediterranean voyages that have been operating since the mass closedown of cruising a year ago.
Bud Darr, executive vice-president, Maritime Policy for MSC Cruises, told The Independent: "Our first experience was despite repeated warnings – and what we thought was a clear understanding that you could not disembark in any way independent of the organised shore excursion, for safety reasons.
"We had a group of guests decide on a visit to the wonderful island of Capri that they would leave their group and basically enjoy the day on their own.
"We found them, we got them back by private transportation to the dock.
"When they got there they found their bags were neatly packed and waiting for them, and they were invited to enjoy a different vacation option.
"Obviously it ends a vacation in a way that neither us nor the guests would have wanted it to end.
"The feedback that we've gotten on that has actually been excellent. The other guys really appreciate that we're taking the protocols so seriously.
"I think that the value of doing that and sticking to the rules is not only appreciated by us and our crew members, but also the [host] communities and the rest of the guests. That's been our experience.
"We've had a couple of others where the guests just didn't want to follow those rules."
Mr Darr said that the UK and Europe is well ahead of the US in reopening cruising.
On Monday the maritime minister, Robert Courts, said that cruises between English ports were expected to start up from 17 May.
Join our new commenting forum
Join thought-provoking conversations, follow other Independent readers and see their replies