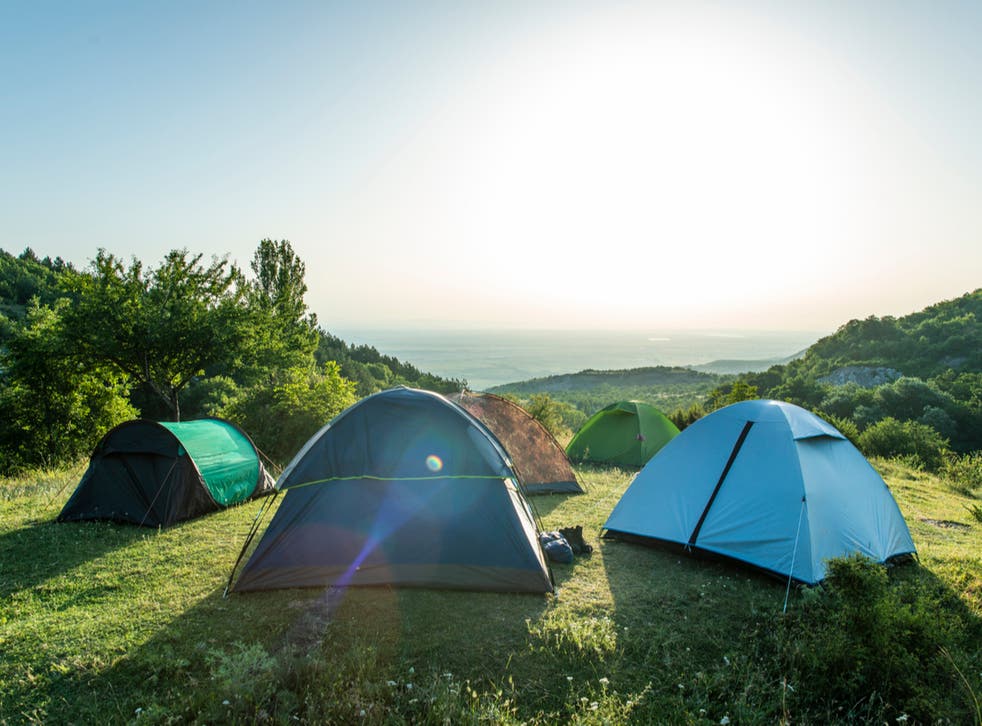 When do campsites and caravan parks open?
As the great unlocking begins, we look at the new travel rules
England has finally hit the first major milestone of Boris Johnson's "roadmap" out of lockdown, meaning some travel is possible again.
"Self-contained" accommodation has been given the greenlight from 12 April, but what does that mean for campsites and caravan parks? Here's what we know so far.
When might campsites and caravan parks reopen?
It depends on the site. The earliest date that holiday accommodation can reopen in England is 12 April – but that only applies to "self-contained accommodation". Campsites and caravan parks are able to reopen from this date too, but only if holidaymakers aren't sharing indoor facilities with other households. Sites that do have shared facilities will have to remain shut until at least 17 May, along with hotels, B&Bs and other accommodation offerings.
At the beginning, holidaying will also only be permissible with members of one household – so you won't be able to pitch up and share a tent with people you don't live with.
Holidaymakers are also being urged to check with their accommodation providers for precise reopening dates before booking.
Should I book now?
Campsites.co.uk, which works with more than 3,000 camping and glamping sites across the UK, reported a big increase in bookings following the government's roadmap announcement.
Traffic and bookings surged immediately after the plan was revealed, according to founder Martin Smith: website visits were 250 per cent higher than normal levels for this time of year while bookings and enquiries were more than 300 per cent higher.
Summer availability is already getting tight in popular areas such as Cornwall – so it might be worth booking sooner rather than later for a summer holiday, while checking whether your accommodation provider offers any kind of flexible booking policy (just in case things don't go to plan).
What about holiday homes and cottages?
Most holiday homes and cottages fall squarely under the "self-contained accommodation" bracket, so can open in England from 12 April. However, The Independent has heard of some cases where holiday apartments or aparthotels are staying shut because they use a shared entryway - it's worth double checking with your provider what their plans are.
There is some indication that bookings were on the rise even prior to the government's roadmap announcement. Malcolm Bell, chief executive of tourism authority Visit Cornwall, said in January: "We are looking at a boom year, with a combination of postponed bookings from 2020 and early bookings for this summer. For some accommodation businesses, reservations are currently over 100 per cent up year-on-year; that doesn't mean that they're full, just that they're far ahead of where they would usually be in a typical January.
"Overall, I'd say advance bookings for most hotels, guesthouses and self-catering are around 30 to 50 per cent higher than usual for this time of year."
Can Center Parcs reopen?
Despite the fact that most Center Parcs resorts have various shared indoor facilities, the company is opening all five sites from 12 April.
Restrictions are in place however, with a limit of one household per lodge, restaurants only available for delivery service, and the continued closure of hotels and apartments on site.
A spokesperson for Center Parcs said: "Following the government announcement on their roadmap for reopening society over the coming weeks and months, we are planning to reopen our UK villages and welcome our guests back from 12 April.
Boris Johnson outlines first three steps of roadmap out of lockdown
"We are planning for this date and working through the detail to understand exactly what this means for breaks from 12 April onwards."
Most outdoor activities will be able to go ahead, according to the brand.
What about in Scotland, Wales and Northern Ireland?
The devolved nations are taking their own approaches.
Wales' timeline saw holidays open up earlier than England's, with self-contained holidays for single households available since 27 March.
Scotland is taking a more cautious approach. Domestic tourism will be permitted in Scotland from 26 April.
The first minister, Nicola Sturgeon, told MSPs that according to an "indicative timeline" of 26 April, restrictions on journeys within mainland Scotland will be lifted and tourist accommodation will open.
It's hoped links with other UK nations will also be possible from 26 April "or very shortly afterwards".
From 12 April, Northern Ireland's "stay at home" message will be relaxed, swapped for "stay local".
It is currently unclear when holidays might be allowed, both for residents of Northern Ireland, and for those from elsewhere in the British Isles.
Stormont's roadmap out of lockdown, called "Moving Forward: The Executive's Pathway Out of Restrictions", largely did not include specific dates to map progress; instead it sets out various health factors that will determine how and when the economy reopens.
Join our new commenting forum
Join thought-provoking conversations, follow other Independent readers and see their replies