Catalonia protests: Is Barcelona safe for tourists?
Advice for travellers heading to the Catalan capital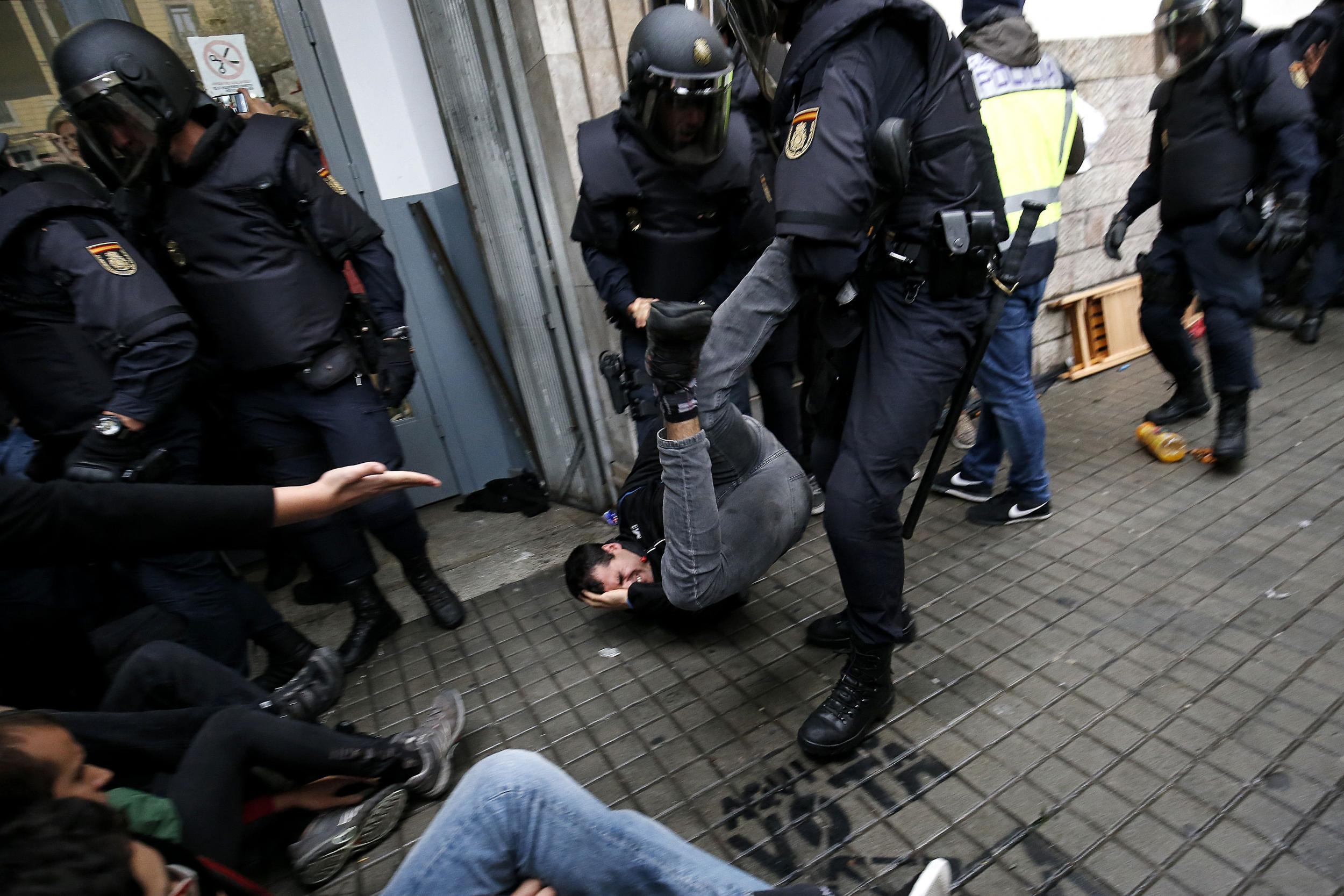 Violent scenes took place in Barcelona on Sunday as police went head to head with voters who were attempting to cast ballots in an independence referendum. But why did the conflict take place and is it safe to travel to the city?
What's happening in Catalonia?
On Sunday the pro-independence majority government of Catalonia staged a referendum on separating from the rest of Spain. The vote had been declared illegal by the country's constitutional court and the Spanish Government had made clear they would not tolerate a threat to the unity of Spain. As a result more than 850 people were injured as riot police raided polling stations on Sunday, forcibly removing voters, seizing ballot boxes and firing rubber bullets at crowds.
Is Barcelona safe at the moment?
There has been no further violence since Sunday but today Barcelona held a general strike to condemn police violence during the referendum. No public transport will run until 5pm and schools, universities and many businesses are closed as huge crowds gather in the centre of the city. Political tensions are likely to remain high for the rest of this week. The Catalan government is next in session on Wednesday and may declare its independence following the ballot, in which they claim 90 per cent of people voted to secede from Spain.
Is the city safe for tourists?
Frank Brehany, a travel consumer rights commentator, says that tourists should carry on with travel plans but remain vigilant. He said: "Whatever the rights or wrongs of the Catalonia vote, it is clear that strikes and protests are going to form a part of everyday activity. Most Catalonians are supportive of their tourist industry and so at this time I would advise that you should continue with your travel plans but maintain a continued assessment of the situation.
"The UK FCO is offering some limited caution at this time and holidaymakers would be well advised to monitor updates from the Foreign Office."
What does the Foreign Office say about travelling to Spain?
The Foreign Office has said that protests could continue for several days but is not advising against travelling to the region, instead asking travellers to be aware of the changing situation. It states: "Demonstrations have taken place in Barcelona and other areas of the Catalonia region and may continue for some days.
"They may occur with little or no warning and even demonstrations intended to be peaceful can escalate and turn confrontational. You should exercise caution if you're in the vicinity.
"Demonstrations may also cause some disruption and delays to transport services. There have been calls for strike action which may also affect local services over the immediate period."
Join our commenting forum
Join thought-provoking conversations, follow other Independent readers and see their replies