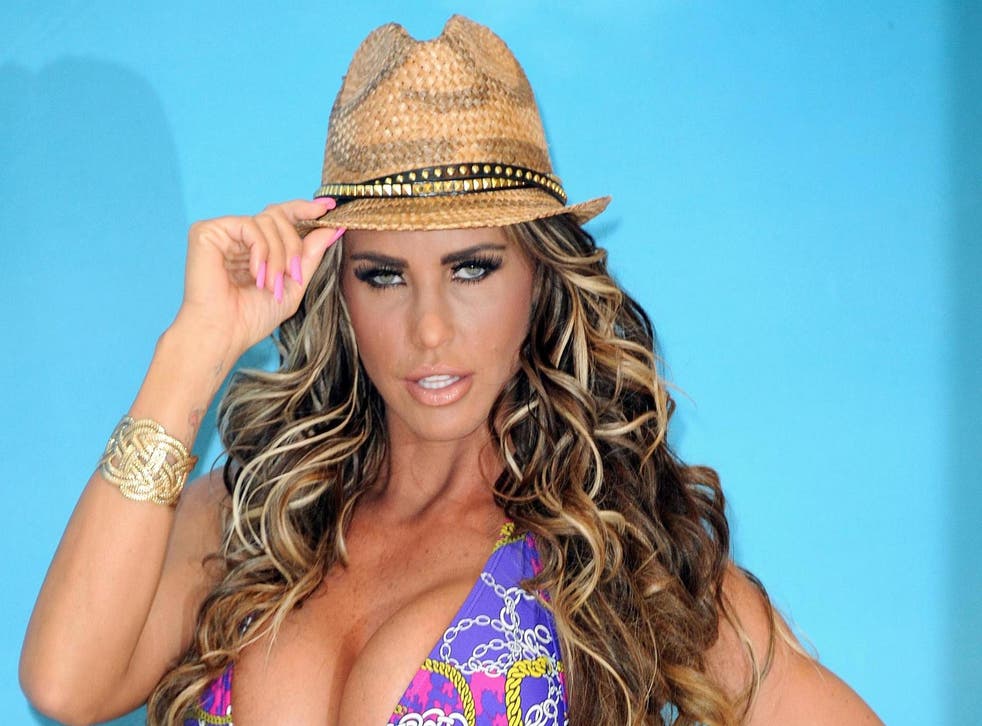 Celebrities guilty of offending the locals on holiday, from Katie Price to Jennifer Lawrence
Katie Price hit headlines for her topless antics in the Maldives last week – but she's not the only star to cause offence while on holiday
Causing offence on holiday isn't limited to braying loudly and slowly in English while jabbing an uncouth finger at the wine list. There are some cultural insults that run far deeper and earn tourists the deepest ire of the locals – and some of the worst perpetrators are celebrities.
Katie Price
The artist formerly known as Jordan was the latest in a long line of famous faces to cause a ruckus while abroad. The glamour model turned reality star/entrepreneur was papped topless on a beach in the Maldives – which, as a predominantly Muslim country, bans the practice. According to the Foreign and Commonwealth Office, "Nudism and topless sunbathing are not allowed anywhere, including on resort islands." Violating such rules can result in a fine or even a prison sentence, and local police are allegedly investigating the incident.
Selena Gomez
Katie Price was by no means the first celebrity to offend while in a Muslim country. Singer-cum-actress Selena Gomez took some Instagram selfies by the Grand Mosque in Abu Dhabi in 2015. One picture of her showing an ankle and lower leg while inside the mosque, contrary to the dress code that stipulates ankle length attire, provoked such a strong backlash that Gomez swiftly removed the post from social media. However, another photo remained of her with celebrity pals Gigi Hadid and Kendall Jenner, among others, which was also criticised for its irreverence, deemed at odds with the religious setting.
Rihanna
The singer also came a cropper while at Abu Dhabi's Grand Mosque in 2013. Rihanna was asked to leave by officials after snapping a range of photos of herself in and around the mosque, as she had not obtained permission for a photo shoot. Staff at Sheikh Zayed Grand Mosque added that her actions were not considered to be in keeping with the "sanctity" of the site. "In the event of behaviour that violates the moral codes of access to the mosque, or other visit regulations – such as taking inappropriate pictures, posing in ways that are improper in the context of sacred place, talking loudly, or eating – the violators are directed in a polite manner that reflects the civilisational and tolerant attributes of Islam," read a statement issued by staff.
Steven Spielberg
The Jaws director ruffled feathers in Italy in 2011 when he dropped off some friends, including Gwyneth Paltrow, from his 280-ft yacht at a Sardinian beach. Under local laws, boats with engines are not allowed within 300 metres of the beach – and a resident who spotted the infringement swiftly phoned the coast guard, who fined Spielberg €172.
Jennifer Lawrence
The Oscar-winning actress admitted that she had used sacred rocks as a scratching post while filming The Hunger Games franchise in Hawaii back in 2012. Speaking to Graham Norton, Lawrence described how she had been told not to touch stones on the coast of Oahu, which are considered sacred as they are on an ancient burial site, but that she couldn't resist having been in a wetsuit all day. She said: "There were sacred rocks...[But] they were so good for butt-itching." Lawrence added: "One rock...ended up coming loose, and it was a giant boulder and it rolled down this mountain and it almost killed our sound guy. It was a huge dramatic deal and all the Hawaiians were like, 'It's the curse from our ancestors!'" The comments were thought by many to be disrespectful of Hawaiian heritage and culture, and Lawrence ended up apologising for any offence caused on Facebook.
Claire Danes
The Homeland actress caused huge offence in the Philippines after filming in Manila back in 1998. Starring in Brokedown Palace alongside Kate Beckinsale, a film about two tourists getting locked up for accidentally smuggling heroin, Danes made various scathing comments about the Filipino capital in interviews upon her return to the US. "It just f***ing smelled like cockroaches," she told Premiere magazine. "There's no sewage system. [We saw] people with like, no arms, no legs, no eyes, no teeth... Rats were everywhere." In a separate interview with Vogue, Danes described Manila as "Ghastly and weird". Subsequently, the city council passed a motion to ban her from the city and prohibit her films from airing in its cinemas until she apologised publicly. The Philippines' President, Joseph Estrada, even waded into the debate, saying: "She should not be allowed to come here."
Ant and Dec
Presenters Ant and Dec managed to create uproar while in Australia in 2016. During an episode of the reality series I'm a Celebrity… a joke at the expense of the Australian Prime Minister went down badly in some quarters, when Dec said: "As you know this job is about ruling over a group of uncouth layabouts who rarely wash and can barely light a fire". Ant responded: "Basically it's like being the Australian prime minister." Some, including Queensland MP George Christensen, found the joke offensive. He said at the time, "A joke is a joke, but it's a bit daft to be in our country and be making remarks like that."
Hugh Jackman
The X-Men actor has described how he offended fellow spa guests during a trip to Japan in 2013. Not realising the towel he was handed was a modesty cloth, he proceeded to wander around with it on his head while attracting wide-eyed looks from the other spa users. "I was feeling uncomfortable and finally this guy in the tub grunts and points to my head and then grunts and points to my private parts," said Jackman. "Finally I realised the towel was meant to be covering my privates and I'd spent about an hour just waltzing around this place with this thing in one hand and a beer in my other."
Join our new commenting forum
Join thought-provoking conversations, follow other Independent readers and see their replies