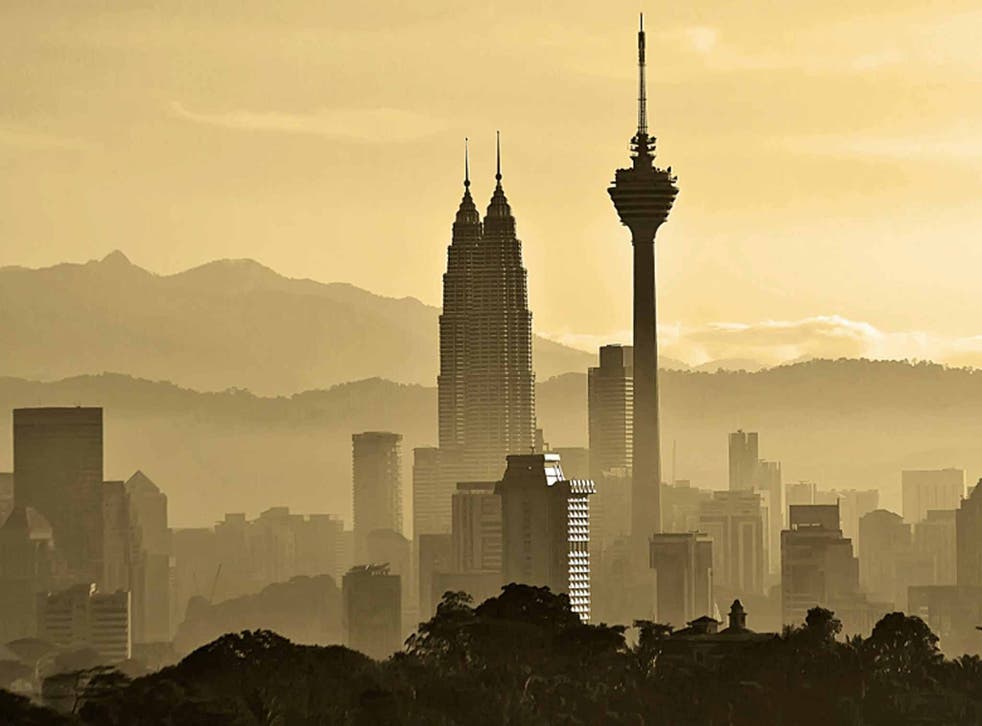 Chief executive of Malaysia Airlines: The toughest job in travel?
Malaysia's national carrier has been beset by tragedy in the past year
Christoph Mueller likes a challenge. Until this weekend, he was chief executive of Aer Lingus. Now, there are worse jobs than being an airline boss; in the olden days, at least, rival carriers offered the top dog free first-class travel. But in September 2009, probably the aviation world's least-appealing hot seat was at the Irish airline.
The Irish economy was imploding, jeopardising the flag carrier's lucrative business-travel market. The only Irish firm that was thriving was Ryanair. As Europe's biggest no-frills airline expanded hungrily at the expense of higher-cost carriers, the prospects for Aer Lingus looked bleak. While the workforce was loyal and professional, it was also expensive; its most valuable asset was a handy portfolio of slots at Heathrow.
After five painful years, the Irish carrier is now a billion-pound business and has just reported record passenger numbers. IAG – owner of British Airways and Iberia – is determined to buy Aer Lingus. Part of the appeal resides with those precious slots. But the IAG boss, Willie Walsh, believes Aer Lingus has more potential as a transatlantic player. And he should know, because he previously worked at the Irish airline as a pilot and, later, chief executive.
You'd imagine Mr Mueller would want to take Aer Lingus to the next flight level. Instead, his successor, Stephen Kavanagh, takes over in Dublin while he packs for a flight to South East Asia – to take on the least-appealing aviation chief executive role of 2015: boss of Malaysia Airlines.
You need no reminding that Malaysia's national carrier has been beset by tragedy in the past year. A week from now, the unimaginable grief of the relatives of the 227 passengers and 12 crew lost aboard flight MH370 may intensify. On 8 March, at 1.19am local time, it will be a year since the world last heard from the Boeing 777 commanded by Captain Zaharie Shah – who acknowledged air-traffic controllers with the words "Goodnight Malaysian three-seven-zero".
What happened next aboard the flight from Kuala Lumpur to Beijing remains a mystery.
Over the following days it emerged that at the time Malaysia Airlines had announced its disappearance – six hours after last contact – the plane was still airborne, with or without a sentient human at the controls. Sophisticated analysis of fragmentary "pings" from the aircraft showed that the initial search of the South China Sea had been futile, and that the most likely resting place of MH370 is deep in the Indian Ocean.
While the Australian-led search of the seabed continues, the vacuum of information has been filled by speculation. Someone switched off the transponder, rendering the plane almost invisible, then turned the jet south towards a location where it might never be found. But who, and why? As debate raged about MH370, 298 souls aboard flight MH17 died on 17 July in an apparently arbitrary act of war. The Boeing 777, on a routine flight from Amsterdam to Kuala Lumpur, was shot down over rebel-held territory in eastern Ukraine. The Dutch Safety Board expects to publish its report in the summer.
Why you should fly 'MH'
Mr Mueller's to-do list is unappetising. Next weekend, he and his airline will be in a media spotlight as the world remembers MH370. That experience will be repeated in July, a year after the downing of MH17. While his staff grieve for lost colleagues, he knows that many of them will also lose their jobs as the airline "restructures".
Even before these unrelated calamities, Malaysia Airlines struggled to cope with local competition from its no-frills rivals in the region and globally from the Gulf and Chinese airlines. It was losing about £1m a day.
Those losses have deepened as some anxious travellers shun Malaysia Airlines. Yet for the rational passenger, "MH" should be the airline of choice for most trips from Heathrow to South East Asia and Australasia. It has lower fares and more spare seats than you would expect from a top-quality airline. If you happen to want to fly from Heathrow to Sydney next Saturday, the cheapest option is Malaysia Airlines.
It is also the fastest (at 21 hours 40 minutes) and probably the most comfortable in economy: not only will you fly to Kuala Lumpur on an Airbus A380 jet, anecdotal evidence suggests that you may well have an empty seat next to yours.
A Turkish connection?
Some Malaysia Airlines crew may find themselves at unfamiliar airports in the year ahead. The airline has six A380 jets, each seating nearly 500 people. The indications are that the airlines will keep the "SuperJumbo" only on the double-daily Heathrow route. It will therefore have two or three spare planes. A solution is to do what Aer Lingus does for Virgin Atlantic's domestic operation: "wet lease" planes and crew. There is talk that Turkish Airlines may try out the planes from Istanbul to New York – and possibly to Heathrow – as a low-cost way to test out the world's largest plane and to steal a march on rivals. The move should ease the financial woes of Malaysia Airlines and its staff, after a year when they ran tragically out of luck.
Join our new commenting forum
Join thought-provoking conversations, follow other Independent readers and see their replies