Christmas travel: More public transport options than ever for last-minute journeys
Inter-city travel has previously proved difficult - but this year Christmas Day will see record number of long-distance buses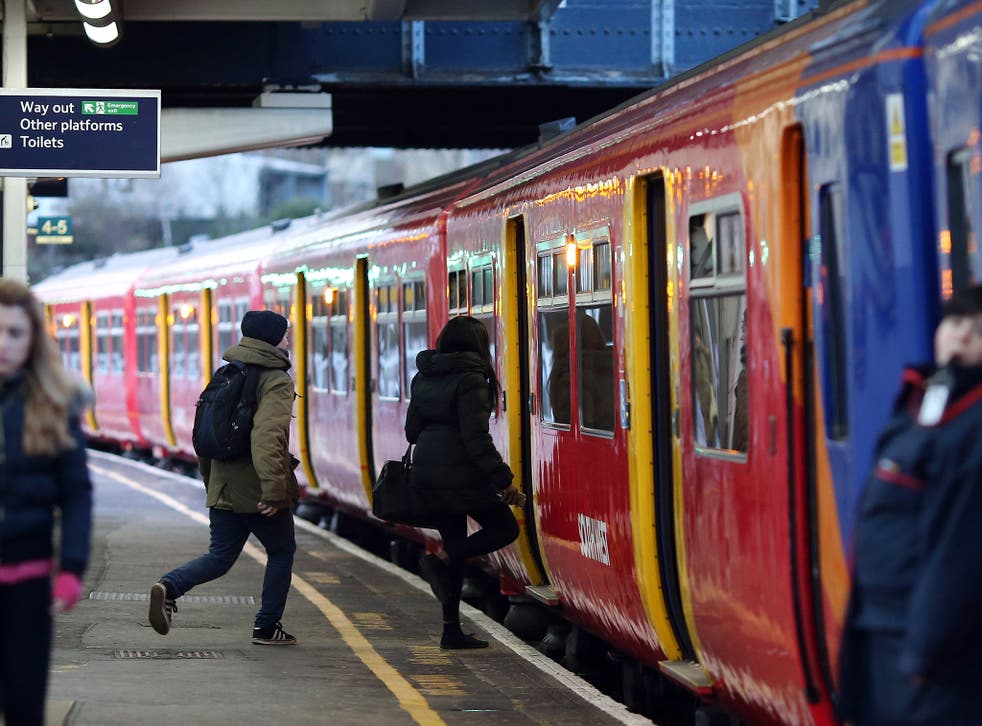 Britain's traditional Christmas transport shutdown begins tomorrow, with last trains setting off as early as mid afternoon. The nation's railways will close as usual on Christmas Day. But The Independent has found there will be more options than ever for travellers who need to travel around Britain on Christmas Eve on public transport.
The last direct train from Bristol to Newcastle sets off at 3.30pm on Thursday afternoon, shortly before the final Eurostar departures to Paris and Brussels. By mid-evening almost all services are due to reach their destinations.
In previous years, inter-city travel without a car has proved difficult - but 25 December this year will see a record number of long-distance buses operating.
Between Liverpool and Leeds National Express will run four buses each way, calling at Manchester and Bradford. The same number will run from Plymouth to London via Exeter and Bristol. Between Oxford and London, buses are hourly. Stansted airport has bus connections from a range of towns and cities.
Some fares are rather higher than usual - the Megabus trip from Birmingham to Liverpool is currently £32 one way - but the extra links provide a valuable alternative to either hitch-hiking or minicabs.
National Express is running twice as many services this year than last. The firm's UK Coach Managing Director, Tom Stables, said: "People can travel the length and breadth of the UK on Christmas Day - including to the major airports - ensuring as many people who want to see friends and family across the country can do so."
In the air, 25 December remains the quietest day for travel by some margin. But this year there will be a record number of people flying away, with Heathrow, Gatwick and Manchester the busiest airports for festive departures.
While easyJet, the biggest budget airline, is giving all its UK-based staff the day off on Christmas Day, and other short-haul carriers are cutting most or all of their flights, most long-haul services are continuing as normal.
Heathrow will handle 106,000 passengers, compared with around 200,000 on a normal day, while Gatwick is expecting 20,000 passengers.
The Independent estimates that 200,000 people will fly in and out of the country tomorrow, taking advantage of fares that are much lower than immediately before or after Christmas Day.
New York is the most popular destination for British airline passengers, closely followed by Dubai. The leading European target is Amsterdam.
The penultimate day of rail services did not go entirely smoothly. All Sleeper trains between London and Scotland were cancelled, because of a strike by members of the RMT. At the other end of Britain, Southern cancelled a number of trains on the London-Brighton line due to what it called: "A temporary shortage of available train crew." Earlier, a combination of flooding and the odd broken-down train caused problems in mid and north Wales.
Some long-distance services were extremely crowded. Sarah Rennie, A disabled passenger travelling on the 11.15am train from Birmingham to Wolverhampton, tweeted a picture of her reserved wheelchair space completely filled with other passengers' luggage.
As the image went viral, she told Virgin Trains: "Concerned about other passengers needing the space further on. Be grateful for you to resolve this."
Most of the railways return to normal on Sunday - but two keys stretches of line, between London Paddington and Slough, and London Victoria and Gatwick, will be blocked.
The line from Paddington, which serves Heathrow airport, will remain closed for four days. The Gatwick line, which also serves Brighton, will stay shut until the first working day of the New Year, 4 January. It will involve long diversions for hundreds of thousands of passengers, as well as airport and airline staff.
On the roads, flooding in Cumbria caused some problems. But at 6am the Forth Road Bridge re-opened in Scotland, and Highways England lifted 400 miles' worth of roadworks for the festive season.
Register for free to continue reading
Registration is a free and easy way to support our truly independent journalism
By registering, you will also enjoy limited access to Premium articles, exclusive newsletters, commenting, and virtual events with our leading journalists
Already have an account? sign in
Register for free to continue reading
Registration is a free and easy way to support our truly independent journalism
By registering, you will also enjoy limited access to Premium articles, exclusive newsletters, commenting, and virtual events with our leading journalists
Already have an account? sign in
Join our new commenting forum
Join thought-provoking conversations, follow other Independent readers and see their replies