'I had the whole plane, virtually': Man has private jet experience on empty flight to Philippines amid coronavirus crisis
'I guess people are overreacting,' says passenger, as coronavirus outbreak puts off travellers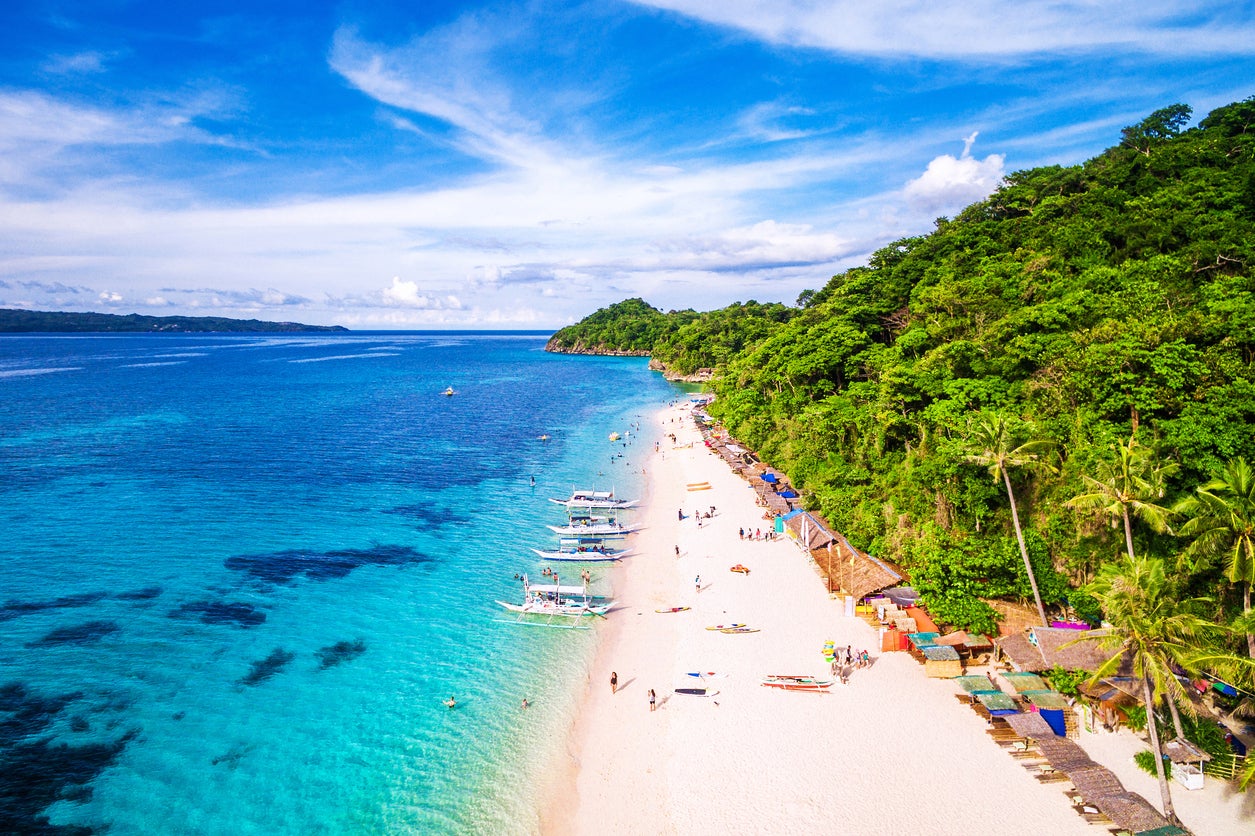 A man found himself on a nearly empty flight in the Philippines as growing fears over the spread of coronavirus appear to be putting people off travelling.
Rory Lovelock, a concreter from Melbourne, was flying from the city of Cebu to Boracay, an island known for its huge tourist appeal, when he had his private jet-style experience.
"I had the whole plane, virtually. I thought 'cool'," he told The Age, adding that he was one of only a handful of passengers onboard.
He also took a picture showing the deserted aircraft.
Mr Lovelock put the lack of passengers – and subsequent tourist-free beaches – down to Covid-19.
The response to Coronavirus in Daegu South Korea
Show all 11
"I guess people are overreacting," he said. "They just associate Asia with the whole thing, even though it's mainly one [Chinese] province."
The respiratory virus, which has so far killed more than 2,800 people and been contracted by more than 80,000, has swiftly spread from mainland China to 58 countries or territories across every continent.
Outside of China, South Korea, Italy and Iran have the highest number of confirmed cases, alongside the quarantined Diamond Princess cruise ship.
However, at present, the Philippines has said it has just three confirmed cases, two of which have recovered, and one resulted in death.
According to Mr Lovelock, a flight attendant on the Boracay service asked passengers to fill in a form with their details in case someone onboard was later found to be carrying coronavirus.
"The funny part was that the hostess only had one pen so we all passed it around on the plane, which would be a really good way to make sure everyone got the virus," he said.
"At the airport, the immigration officer told me to remove my hat. Then she reached under her counter and pulled out a gun and pointed it at my forehead. It made me jump. Luckily, it was just to measure my body temperature."
Join our commenting forum
Join thought-provoking conversations, follow other Independent readers and see their replies