Could public transport in the UK ever be free?

Show all 2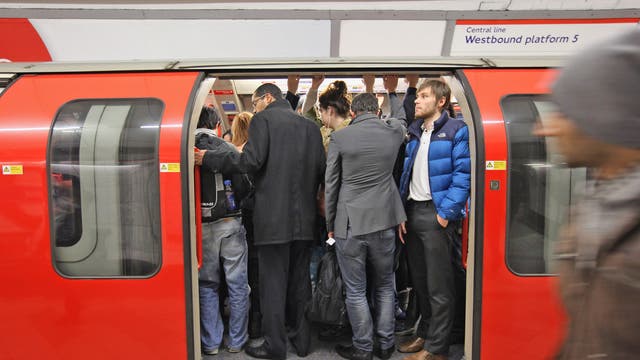 Could public transport in the UK ever be free?
In a month's time, using Tallinn's public transport system won't cost a cent. Could we ever see similar moves here? Chris Beanland finds out.
Imagine if you got on the bus, Tube, train or tram this morning without paying. Imagine if you could travel into town, day in and day out, without ever paying a penny. From next year, this is exactly what you'll be able to do if you live in the capital of Estonia. And you won't even get arrested.
From New Year's Day, Tallinn will become the world's first capital city to offer a completely free public transport network – only visitors will have to fork out €1.60 (£1.30) for a ticket. Four tram lines, eight trolleybus lines, dozens of bus routes – all free for residents, all of the time.
Tallinn's bold step has reignited the debate about whether free public transport in cities is something we should aspire to. Estonian opponents of the headline-grabbing move by the Tallinn Mayor Edgar Savisaar say it's pork-barrel politics: a brazenly populist echo of Ken Livingstone's 1981 Fare's Fair campaign, where the Greater London Council slashed London Transport fares by a third.
Not so, counters Taavi Pukk from Savisaar's Centre Party: "There's no doubt that free public transport is the future." Pukk points out that 75 per cent of respondents in Tallinn's referendum on the issue voted "yes", though turnout was low, just one-fifth of those eligible actually voted. Savisaar claims he's set on turning Tallinn into Europe's greenest city and tells us that, as well as helping the poor, the free transport move will get drivers out of their cars. Something for nothing is a compelling proposition: a spike in public transport use of 15 per cent is predicted.
Neighbouring Lithuania and Latvia are looking on eagerly – both their capital cities, Vilnius and Riga, are considering following Tallinn's lead. Rich Helsinki, across the chilly Baltic, is reportedly interested, too.
Free public transport isn't as rare as you might imagine. The Flemish city of Hasselt has an entirely free public- transport system, as do a handful of left-leaning villes in France – Châteauroux, near Orleans, and Toulouse suburb Colomiers – which abolished tickets in 1971. In Marcel Pagnol's birthplace, the cultured Provençal town of Aubagne, the free transport system is wryly marketed under the slogan "Liberté, égalité, gratuité!" – also the title of a book about the scheme penned by the philosopher Jean-Louis Sagot-Duvauroux and Aubagne's feminist Mayor Magali Giovannangeli.
Even in the rather less socialist-minded United States there is a surprising range of free transport. Chapel Hill, North Carolina, offers 31 complimentary bus routes, while Vero Beach, Florida, has an on-the-house city-wide system. The biggest spanner in the works, though, is the most obvious one: you immediately lose an enormous tranche of income from fares. In Tallinn 33 per cent of public transport revenue comes from tickets. The state will have to find that cash – but from where?
When we call Transport for London's press office for a quote, the TfL spokesman seems amused we're even asking the question: "Could London's transport ever cost nothing?" (The answer, unsurprisingly, is "No".) He makes an interesting point: "The Victoria line alone carries more people in a day than Tallinn's entire population of 416,000." TfL does offer free travel one night a year: New Year's Eve. This is paid for by corporate cash – at the moment, appropriately, the drinks giant Diageo stumps up.
"Free public transport can foster a switch from road to rail where the car still dominates," Gareth Edwards, editor of the London Reconnections blog, says. "But London has one of the strongest public-transport cultures in the world. TfL's real battle is financing and building new trains and Tube lines. Removing the fare box would hinder, not help, that."
Yet it does seem galling that elsewhere train-operating companies and deregulated bus operators such as First and National Express are allowed to turn a profit providing a public service.
The social effects of free public transport are an interesting enigma, too. You'd imagine that busy buses and trains would reassure travellers, but that wasn't exactly the way it played it with London's bendy buses, which ran from 2002 to 2011. Known widely as the "free bus", the huge numbers of extra passengers who took advantage of two unmanned doors to board without paying gave routes like the N29 and "70 free" the smoky air of cannoning Wild West stagecoaches populated by outlaws.
In civilised Sweden, fare-dodging has a political dimension. Members of the Planka activist group have their fines paid from a shared pot if they get caught by police. Planka believes that transport, like health and education, should be free. "We use ~ political action to forward the idea of free public transport," the group's Christian Tengblad says.
In Yorkshire, free bus routes are common: in the centres of Bradford, Dewsbury, Huddersfield, Wakefield, Rotherham and Sheffield. Bristol will launch a new zero-fare bus next year. Manchester has a free shuttle bus plodding around its centre – but some locals want everything from buses to Metrolink trams to be free. "Free public transport is an idea whose time has come," Steph Prior, from Manchester's Free Public Transport Campaign, says. "It would enable people to manage despite dwindling incomes, create employment and reduce the need for expensive road building."
She adds: "Where this idea has been properly developed, benefits far exceeded expectations."
Tallinn believes it can make it work. "We know many cities are watching and hope this is the beginning – spreading the idea of free public transport over Europe," Pukk says.
But when even the sustainable transport charity Sustrans seems lukewarm, perhaps the idea needs more finessing?
"It'd be hard to argue that a completely free system should take priority over government spending on health and education, but we need affordable fares," the charity's policy adviser Joe Williams says. "Of course walking and cycling are pretty much free." And maybe that's the only kind of free transport that we can all agree on.
Register for free to continue reading
Registration is a free and easy way to support our truly independent journalism
By registering, you will also enjoy limited access to Premium articles, exclusive newsletters, commenting, and virtual events with our leading journalists
Already have an account? sign in
Register for free to continue reading
Registration is a free and easy way to support our truly independent journalism
By registering, you will also enjoy limited access to Premium articles, exclusive newsletters, commenting, and virtual events with our leading journalists
Already have an account? sign in
Join our new commenting forum
Join thought-provoking conversations, follow other Independent readers and see their replies