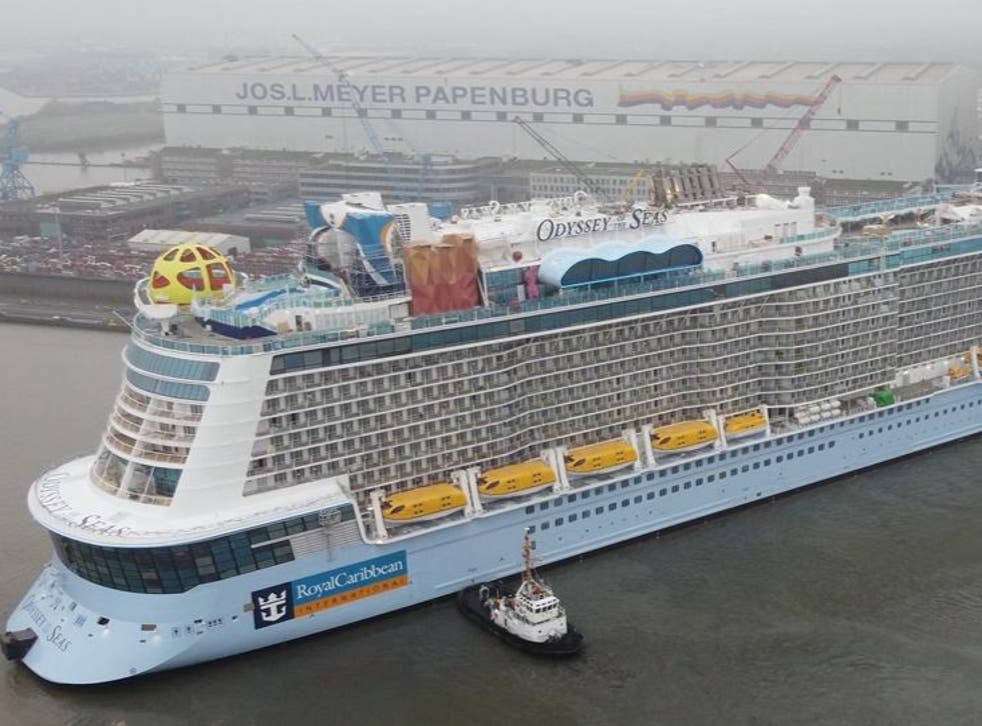 Hundreds of workers stuck on new cruise ship after six people test positive for Covid
'We do not expect any more cases,' say health authorities
Royal Caribbean's new cruise liner is currently stuck in Germany with around 500 workers forced to remain onboard after six people tested positive for coronavirus.
The Odyssey of the Seas is currently docked at Bremerhaven and it is unclear when it will be released for planned sea trials, according to German news broadcaster NDR.
It reports that the infected employees have been put into self-isolation at a local hotel, according to a spokesman for the Bremen Senator for Health.
The liner had already seen two coronavirus infections the previous week according to Cruise Industry News; the six newly infected people were identified as close contacts of those who had already tested positive.
"We do not expect any more cases," said the health authority spokesperson.
As an extra precaution, the ship is currently being held in the harbour with a reported 500 or so staff onboard.
A Royal Caribbean spokesperson said that the Odyssey of the Seas is currently under construction at the Meyer Werft shipyard in Germany, where the team is preparing the ship for sea trials.
"As part of the stringent protocols put in place by the shipyard, all shipyard workers and crew members must receive a negative PCR test result before boarding," they said.
"Once onboard, the ship conducts daily testing. This process allowed Meyer Werft to detect any possible Covid-19 cases and take the necessary measures to contain the spread of the virus.
"Earlier this week, six shipyard workers were identified after a positive test and they were immediately quarantined land side. At this time, there are no positive cases onboard."
The cruise line recently announced that the Odyssey of the Seas will be sailing from Haifa, Israel in summer 2021, with a choice of three or seven-night escapes around Cyprus and the Greek islands.
Cruises go on sale on 9 March.
Join our new commenting forum
Join thought-provoking conversations, follow other Independent readers and see their replies