Family of 20 removed from flight after passenger's mask slips under their nose
Airline said travellers were reportedly 'noncompliant' with its face covering policy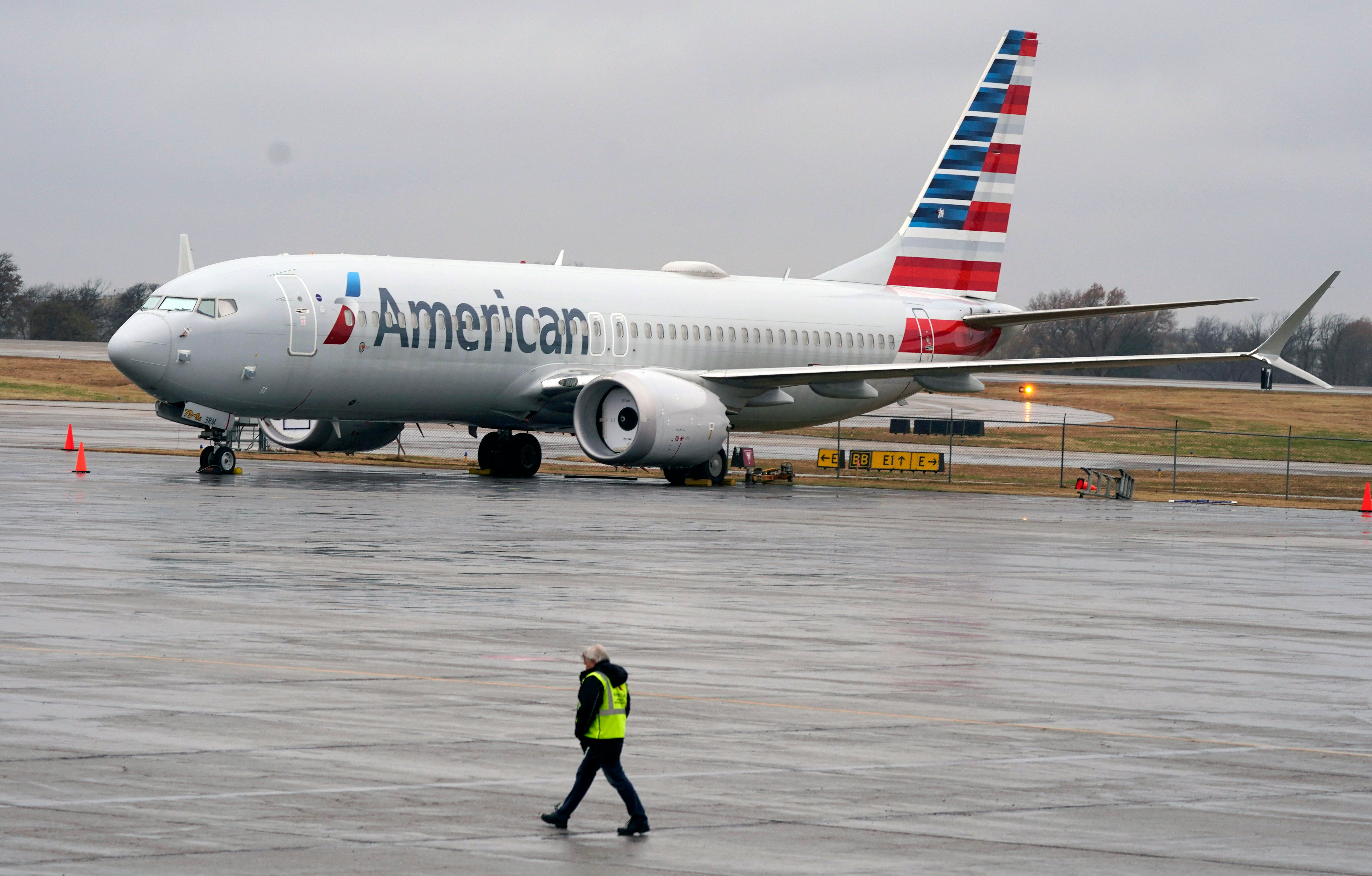 Leer en Español
A family of 20 was removed from a flight in the US after one passenger's mask slipped under their nose.
The group, of 10 adults and 10 children, had boarded the American Airlines service from Salt Lake City to Dallas to catch a connecting flight to Hawaii on 24 January when the incident occurred.
According to one family member, Scott Wilson, they had boarded the aircraft and were settling into their seats when the mask of one of his relatives accidentally slipped beneath their nose before they pulled it back up.
A member of crew saw and instructed the entire family to get off the plane, according to Mr Wilson.
"He said, 'Well, they want you to leave the plane,'" Mr Wilson told KSL-TV.
"I said, 'What, they want us to get off the plane? Can we talk, can we have a conversation? Nobody has even really talked to us.'"
According to Mr Wilson, the crew told all 20 family members to deplane, including all 10 children, who were aged between three and 13.
Other passengers onboard stuck up for the family, claimed Mr Wilson.
"There were actually a couple families around us that stood up and were like, 'This is wrong, that guy is being a jerk,'" he said.
The group was forced to comply and leave the aircraft, but other gate agents were sympathetic to their plight.
They were all accommodated on various American, Delta and United Airlines flights leaving later in the day.
Mr Wilson said the other staff they spoke to were "livid" that the family had been kicked off their original flight and said they had done "nothing wrong".
American Airlines said in a statement: "On Sunday, 24 January, passengers travelling on American Airlines flight 1214 from Salt Lake City International Airport (SLC) to Dallas-Fort Worth International Airport (DFW) were reported to be noncompliant with our mandatory face covering policy, which requires face coverings be worn properly over the nose and mouth.
Joe Biden signs federal mask mandate
"Per procedure, the customers involved were asked to exit the aircraft before departure and the flight departed for DFW shortly after.
"American, like other US airlines, began requiring customers to wear a face covering while onboard aircraft beginning 11 May.
"We have since strengthened our policy to require face coverings be worn at airports and on board, and announced in June that we may deny future travel for customers who refuse to wear a face covering for the duration of this requirement."
Join our commenting forum
Join thought-provoking conversations, follow other Independent readers and see their replies