Cruise ship decks have as much air pollution as Beijing, study finds
Research found 'dangerous' levels of particulate matter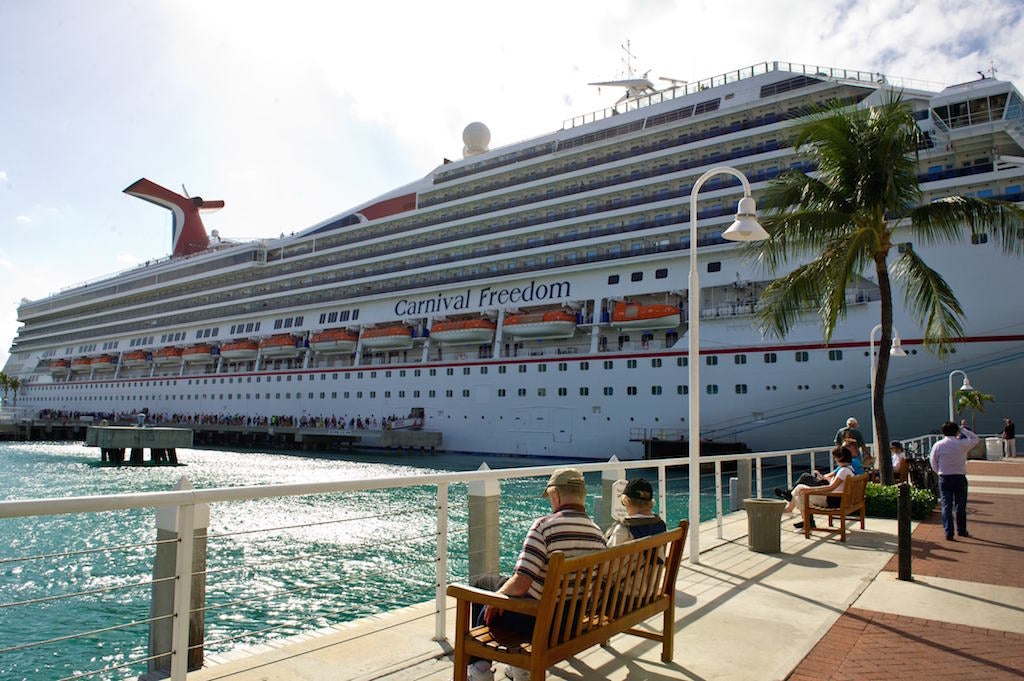 The decks of cruise ships are as polluted as smog-ridden cities such as Beijing and Santiago, according to a new study.
Research conducted on board four cruise ships over the last two years found levels of particulate matter (PM) – pollution consisting of small solids or liquid droplets suspended in the air – were "comparable to concentrations measured in polluted cities."
When inhaled, some PM "can damage the heart and lungs," says the report, conducted on behalf of campaign group Stand.earth by Ryan David Kennedy PhD of Johns Hopkins University, Bloomberg School of Public Health.
"It's dangerous, it's not a healthy thing for us to be exposed to," he told CNN.
He carried out research on board four Carnival ships: Carnival Liberty sailing from Florida to the Bahamas; Carnival Freedom sailing from Texas to the Caribbean; Holland America MS Amsterdam sailing from Vancouver to Los Angeles; and Princess Cruises Emerald Princess sailing from Los Angeles to Mexico.
World's largest cruise ship voted "most exciting cruise innovation"
Show all 2
On each, he measured PM concentrations in different areas on deck, including the bow, stern and track.
"The average PM readings in the stern areas of each ship were significantly higher than the average readings measured fore of the smokestacks (towards the bow)," said Dr Kennedy.
"The findings of this study demonstrate that a source of PM – likely, in part from the ship's exhaust system – is contributing to poorer air quality in the stern areas of these cruise ships."
He added: "Despite being on the open water and in open air, vacationers and cruise ship staff may be exposed to elevated concentrations of PM."
The biggest difference was on the Emerald Princess, where the average particle concentration on the lower stern was 32,628, while at the bow, upwind of the smokestacks, it was 5,167 – a difference of 27,461.
Dr Kennedy used a handheld P-TRAK Ultrafine Particle Counter 8525 to inconspicuously measure PM in three environments on each of the four cruise ships to understand how each ship's exhaust may impact the air quality on deck.
Carnival said in a statement: "This particular organisation, for fund raising purposes, is constantly in search of a problem in our industry even if it has to create fake tests that really have no scientific basis."
Support free-thinking journalism and attend Independent events
The company said that tests of the air quality on its ships "meet or exceed every requirement," adding that it works with "national and international regulatory bodies like the [US Environmental Protection Agency] to insure the utmost safety of our guests and crew."
"Independent testing on our funnels – which is the area where the exhaust originates – further validates our claims," said Carnival.
Join our commenting forum
Join thought-provoking conversations, follow other Independent readers and see their replies