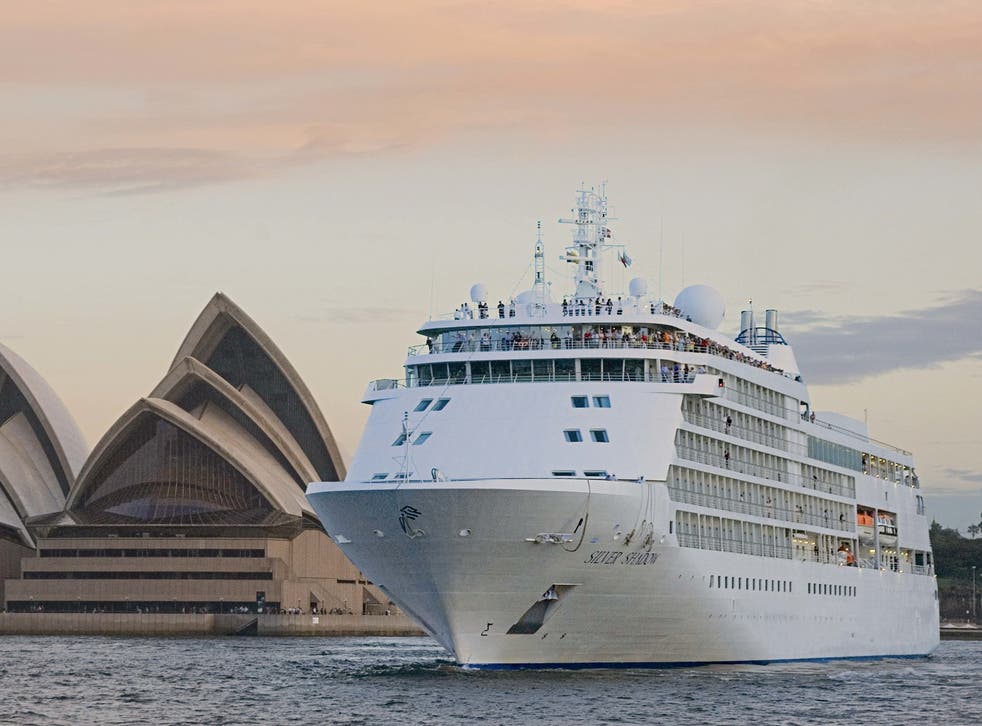 World cruise costing £58,000 sells out in under a day
Voyage calls at 34 countries over 139 days
A luxury world cruise has sold out in under a day.
The Silversea Cruises voyage, lasting 139 days and calling in at 34 countries across five continents, was one of the line's fastest selling sailings ever.
But it doesn't come cheap – the package, which departs from Sydney in January 2023, costs from A$104,000 per person (£57,680), with prices for the best rooms going for A$388,000 (£215,190).
"This triumph pays testament to the strong demand we are seeing in the market, particularly from affluent, sophisticated travellers," said Roberto Martinoli, Silversea's president and CEO, reports traveller.com.au.
After sailing from Sydney on 10 January, the cruise aboard the Silver Shadow liner will call in at 66 destinations across the Pacific, Asia, Africa, South America and the Caribbean, before finally docking at Fort Lauderdale, Florida, after almost 20 weeks at sea.
Read more: 
Sleeping 388 passengers and 302 crew, the ship is small enough to be able to sail down the Amazon River when it reaches Brazil – a first for any Silversea cruise.
The cruise is themed around the arts, with itineraries moulded around the local music, art, theatre, and dance traditions at each destination.
It's not the first round-the-world cruise to fly off the shelves.
A £38,000, six-month cruise sold out in just one day in February 2021.
The 180-day voyage, offered by Oceania Cruises on its Insignia ship, sets sail in 2023, calling at 96 destinations in 33 countries across four continents.
Every single one of the available 684 berths was purchased within hours, according to the company, with some guests even opting to pay more for an extended sailing of 218 days.
The vessel departs from San Francisco, California, on 15 January 2023 and returns just shy of six months later, on 13 July.
In the meantime, it will dock at Central and South America, Antarctica, Africa, the Middle East and Asia.
Join our new commenting forum
Join thought-provoking conversations, follow other Independent readers and see their replies