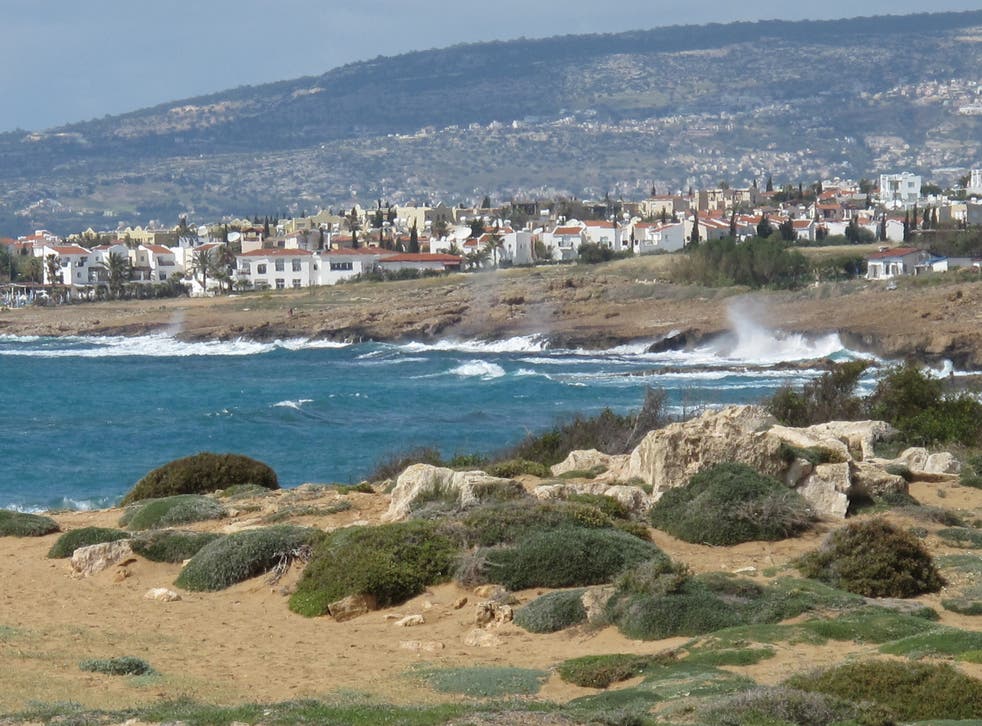 When can I go on holiday to Cyprus and what are the restrictions?
The key questions and answers as Mediterranean island becomes first to offer fast-track to UK tourists
Cyprus has taken the lead in the European race to open up to British holidaymakers who have been vaccinated. 
The island's deputy tourism minister told the Cyprus News Agency that people from the UK who have had the vaccine will not need to undergo tests or quarantine this summer.
What are the current rules for visiting Cyprus? 
All holidays within and beyond the UK are banned – and anyone seeking to travel to Cyprus from here must either be an EU citizen or a Cyprus resident, or have special permission to visit, as well as exemption under Britain's Covid rules. Everyone who is allowed to travel to Cyprus needs a test before departure, a test on arrival, and to spend at least 10 days of quarantine.
From 1 April visitors from the UK may be admitted to Cyprus if they take a test in advance, though British rules mean a holiday is still not possible until 17 May at the earliest. The government says international travel may be possible on or after 17 May.
What is changing?
The deputy tourism minister of Cyprus, Savvas Perdios, told the island's news agency: "We have informed the British government that as of 1 May we shall facilitate the arrival in Cyprus of those British nationals who have been inoculated with vaccines approved by the European Medicines Agency, so that they can come here without needing a negative test and without needing to quarantine."
Both the Oxford AstraZeneca and the Pfizer vaccines have been approved by the EU's medicines regular. It is likely that completing the course of two jabs will be necessary, with a wait of at least a week from the second one before full protection is deemed to have been acquired.
What proof will be required?
It's unclear. At present people in the UK being vaccinated will usually get a card, and their vaccination status may also be registered on the NHS app if they have signed up for the scheme.
Several other EU countries, including Estonia, Poland and Romania, allow in visitors from the UK who have been vaccinated with proof such as a note from their GP – though doctors' representatives here say they have plenty on at the moment without writing letters for holidaymakers.
The UK government says it is working with international partners on some kind of globally accepted certification, though we are far from agreement on a scheme.
Is the Cyprus move connected with EU plans for a "digital green pass"?
No. The European Commission is certainly urging progress on a certification system showing vaccination, testing or recovery status, that it hopes will help to unlock Europe.
But it seems unlikely at present that the EU will prove any more unified on tourism in 2021 than it was last year.
"Every nation for itself" appears to be the order of the day, and this year the Mediterranean charge is led by Cyprus and Greece.
Greece has announced it will allow British tourists to enter from 14 May, either with proof of vaccination or antibodies, or a negative Covid-19 test.
What about a couple or family where one or more people have not been vaccinated?
It is unclear what will happen, though based on existing Cyprus rules it appears children under 12 are likely to get a free pass.
Last summer, when of course no one had the vaccine, British visitors had to obtain a PCR test in the 72 hours before travelling to Cyprus – which is an expensive and onerous task.
It may be that faster and cheaper tests, which can increasingly be conducted at UK airports, could be allowed.
Meanwhile leaving the UK is about to get even trickier...
From Monday 8 March passengers leaving the country by air, sea or rail will have to complete a form before being allowed to depart.
The Declaration to Travel will be checked by the airline, ferry line or train operator to ensure that the traveller is legally allowed to leave the UK under the exemptions for personal or business reasons.
Join our new commenting forum
Join thought-provoking conversations, follow other Independent readers and see their replies