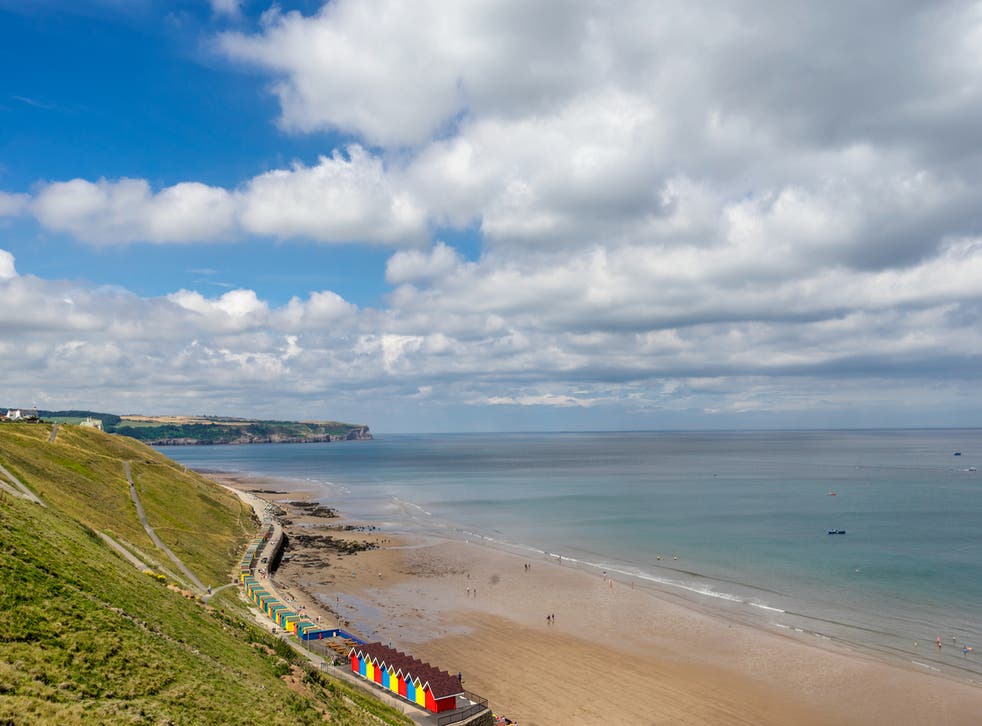 Can I go on a day out from 29 March?
English Heritage is opening some of its sites from 29 March
The next big date on the English calendar of lockdown easing is 29 March, when the legal "stay at home" requirement switches to "stay local".
But what does this mean for days out? How far will we be allowed to travel?
Here's everything you need to know.
What rules are changing on 29 March?
We know for certain that the legal requirement to stay at home will be dropped in England. A message to "stay local" will be emphasised instead, although it's not clear exactly how far away from home the term "local" will apply.
For example, does travelling 20 miles to a country park, or 50 miles to a beach, count as local?
Since it is guidance there is no legal limit, but the government says: "People should continue to minimise travel wherever possible."
It remains to be seen if the current ban on using public transport unless essential will be lifted at the same time, allowing people without access to cars to travel.
Separately, outdoor gatherings will be permitted from 29 March, either in public spaces such as parks or private gardens, but must obey the rule of six.
Can I go on a day out?
Yes. The government will lift its stay at home order for England on 29 March.
The roadmap says: "People should continue to minimise travel wherever possible, and should not be staying away from home overnight at this stage."
The Independent has been unable to get any more details from the Department for Transport (DfT) about what the guidance to "minimise travel" might involve.
It's reasonable to think that a short journey outside your neighbourhood will be acceptable, but it's expected that going long distances will still be discouraged.
But from what we know so far, there is nothing to stop somebody from taking a day trip from London to, say, Newcastle.
Clearly every traveller should aim to minimise risk by following all the guidelines for using public transport.
Many will doubtless go by car, though this increases the risk of an accident compared with rail.
Be back by midnight; people "should not be staying away from home overnight at this stage", the roadmap says.
There will be no relaxation around the rules on overnight stays until at least 12 April, the earliest date at which self-contained accommodation could reopen.
Where can I go?
In early March, English Heritage announced that 50 of its properties would open from 29 March, in anticipation of the "stay at home" restriction being eased.
The charity said: "All sites scheduled to open on 29 March enjoy large outdoor spaces, such as historic gardens, extensive grounds and even a battlefield, with plenty of room for social distancing."
Sites reopening include Charles Darwin's former home, Down House in Kent; Bolsover Castle in Derbyshire; Whitby Abbey in North Yorkshire; and Housesteads Roman fort on Hadrian's Wall.
However, Stonehenge will remain closed until 12 April.
Alton Towers will reopen its gardens from 29 March, for "local families to enjoy". The main theme park and its self-contained accommodation will reopen on 12 April.
All of National Trust's gardens, parks and countryside have remained open in England and Wales.
What about overnight stays?
Overnight stays will not be permitted until 12 April at the earliest, and the only properties to open will be those that are "self-contained", and involve no shared facilities between households – such as some campsites and caravan parks, Airbnbs, cottages and other self-catering accommodation.
Center Parcs has signalled it will open its properties from 12 April.
Join our new commenting forum
Join thought-provoking conversations, follow other Independent readers and see their replies