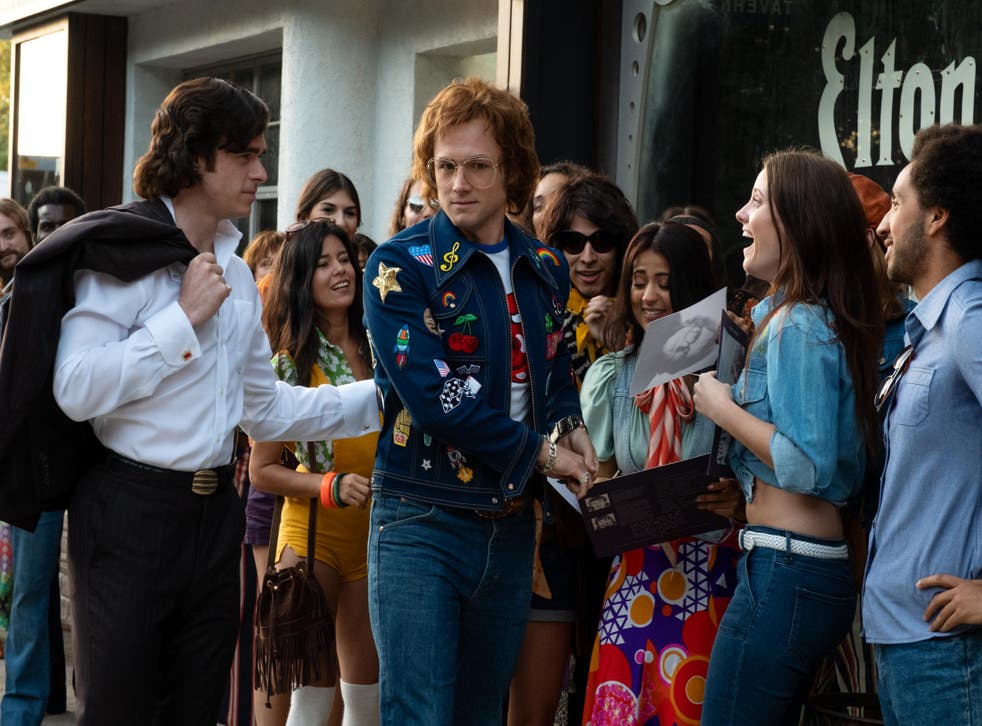 Rocketman: Delta passenger outraged after airline cuts gay scenes from Elton John biopic
Film 'stripped of almost every gay reference' says traveller
A Delta Air Lines passenger shared their anger after watching the Elton John biopic Rocketman on a recent flight, only to discover that many of the film's references to the singer's sexuality had been removed from the film.
Shana Krochmal, the digital director for Entertainment Weekly, tweeted about the incident after flying with the airline.
"Today discovered that Rocketman is stripped of almost every gay reference or scene that @eltonofficial fought to keep in the film's mainstream release, including a simple chaste kiss," she said, adding that the experience was "frustrating".
She added: "What does it say that the edit left in a scene of John Reid assaulting Elton but removed any evidence of intimacy between them or for that matter Elton and any man? What is that saying is OK?
"Given how many passengers watch whatever they want on tablets or phones often in full view of other travellers, this seems especially egregious."
She was travelling with her partner Jessica, who also commented on the number of people who are allowed to watch "the most violent movies imaginable", while homosexual scenes are deemed inappropriate.
A Delta spokesperson said: "Delta's content parameters do not in any way ask for the removal of homosexual content from the film. We value diversity and inclusion as core to our culture and our mission and will review our processes to ensure edited video content doesn't conflict with these values."
It's not the only recent story of inflight censorship.
Olivia Wilde, the director of teen comedy Booksmart, has spoken out against airlines for editing out a lesbian scene from the film on inflight versions.
Elton John: pictures from his career

Show all 15
"I finally had the chance to watch an edited version of Booksmart on a flight to see exactly what had been censored," she tweeted. "Turns out some airlines work with a third party company that edits the movie based on what they deem inappropriate. Which, in our case, is ... female sexuality?"
Wilde said that various scenes were cut, while the word "vagina" was muted.
She added: "By the way, they didn't cut ANY cursing. Every "f***" is heard loud and clear, sometimes in the same scene where they muted 'vagina'.
"They showed George (elegantly) deep-throating a microphone but couldn't stomach a consensual love scene between two women.
"What message is this sending to viewers and especially to women? That their bodies are obscene?"
The scene in question, a love scene between one of the lead characters and another woman, doesn't show any nudity.
"I urge every airline, especially those who pride themselves on inclusivity, to stop working with this third party company, and trust the parental advisory warning to allow viewers to opt out if they choose," said Wilde.
Join our new commenting forum
Join thought-provoking conversations, follow other Independent readers and see their replies