Darwin: an evolutionary cul-de-sac for airlines. But what about some other missing links?
As Brexit is blamed for the demise of Luton's only air link to New York, there are other routes that should appear on the departure screens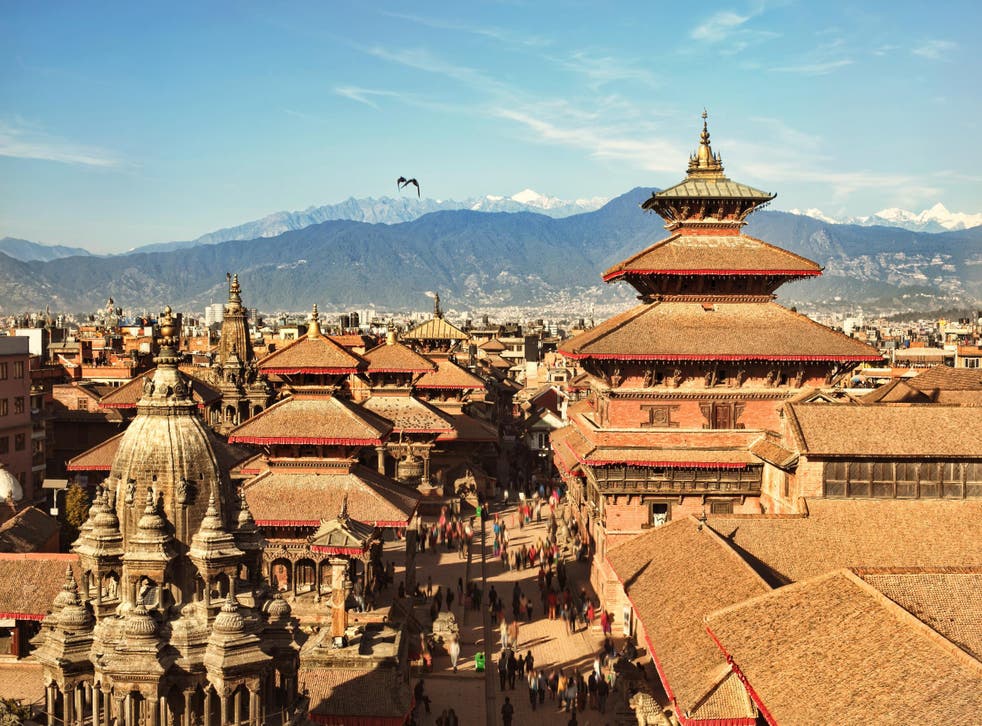 When British Airways relaunched its new route from Heathrow to Tehran last week, I wrote about routes that don't exist – but should.
Agreed, the North Korean capital, Pyongyang, is still a long way from the departure boards. But Kinshasa, capital of the Democratic Republic of Congo and a huge city of 10 million people, is only eight hours from London yet has never featured on the network map from Britain.
The UK is oddly disconnected from a wide range of smaller, but perhaps more appealing cities. A whole range of places that were once available from Heathrow, including Caracas, Kathmandu and Perth, have flown away.
When you look at airport-to-airport links, it gets even weirder: Gatwick, one of the 10 busiest airports in Europe, has no direct flights to the key German cities of Cologne, Dusseldorf and Frankfurt.
Within a couple of days of the story appearing, there was one more route to add to this list: Luton to New York.
Brexit was blamed for the suspension of La Compagnie's business-class-only route from Bedfordshire to Newark airport from 25 September. "The result of the EU referendum has created an unprecedented level of legal and economic uncertainty for airlines," said the carrier's chief executive, Frantz Yvelin, as he altered the flight plan to Paris.
Yet Luton airport enjoys a rich and populous catchment area. Just consider the arc of north London for which it is the nearest airport, plus the suburbs and dormitory towns that extend along the M1 to Milton Keynes and Northampton. It adds up to three or four million people – which should be enough to sustain a link to the world's second-biggest aviation hub (London trumps New York for that title). But the gravity of Heathrow is evidently overwhelming, providing access to Manhattan two or three times an hour between breakfast and dinner time.
Tony Wheeler, co-founder of Lonely Planet, added more to my list, including Sana'a in Yemen - now too dangerous - and a place that was once a refuelling stop en route to North America: the NATO airfield at Gander in Newfoundland. He also chipped in with Darwin, which was a pit-stop along the way to Sydney. As the maximum range of planes extended, it became an evolutionary cul-de-sac for airlines.
Flight comparison websites can detect how popular individual city pairs look, by counting the number of searches. Anna.aero, the route analysis organisation, has teamed up with Skyscanner for a regular feature called "Unserved route of the week."
A recent candidate was Dublin-Miami, an omission sure to be filled soon given the bold expansion plans for Aer Lingus. Also bafflingly absent: Boston to Vancouver, both big cities that dominate their regions. Athens to Melbourne is also in demand, because of the big Greek population in Australia's second city. And this week the link moved one stage nearer. The Singapore Airlines subsidiary, Scoot, announced that the Greek capital would be its first European destination. Through its hub in Singapore, Melbourne will be only two hops from Athens.
For British travellers, the link presents a fresh and welcome UK-Australia possibility, flying from London, Birmingham or Manchester to Melbourne. You can stop en route at the ancient mighty city-state, Athens, and again at the 21st century city-state powerhouse of Singapore.
Register for free to continue reading
Registration is a free and easy way to support our truly independent journalism
By registering, you will also enjoy limited access to Premium articles, exclusive newsletters, commenting, and virtual events with our leading journalists
Already have an account? sign in
Register for free to continue reading
Registration is a free and easy way to support our truly independent journalism
By registering, you will also enjoy limited access to Premium articles, exclusive newsletters, commenting, and virtual events with our leading journalists
Already have an account? sign in
Join our new commenting forum
Join thought-provoking conversations, follow other Independent readers and see their replies