Disabled woman says Stansted Airport refused to offer her help because she 'didn't look ill'
Exclusive: Nathalie Allport-Grantham says an airport employee told her, 'If you want someone to carry your bags, you have to pay £50'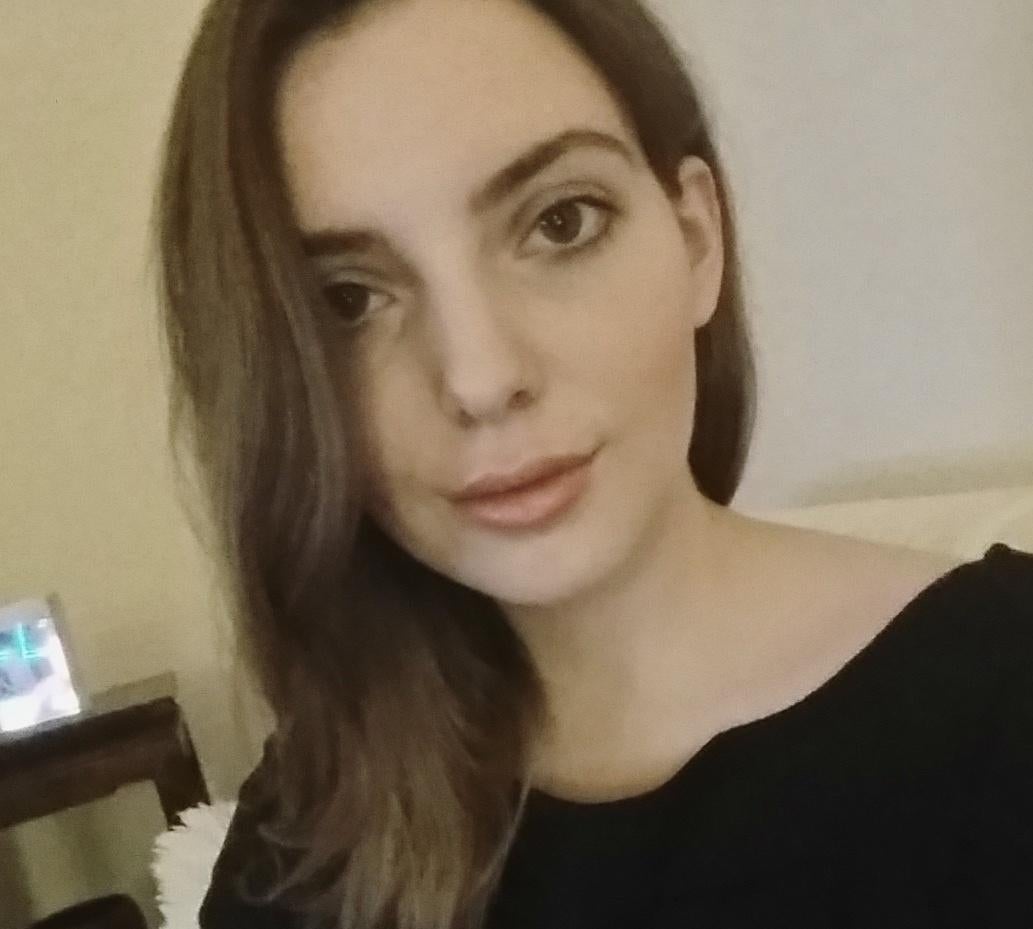 A disabled passenger has branded Stansted Airport staff "disgusting" after she was denied assistance because she "didn't look disabled".
Nathalie Allport-Grantham, 23, was flying to Nice with Ryanair on 31 December when a member of staff refused her the assistance she had confirmed ahead of her flight.
She had requested the use of a wheelchair to help her to the gate, as well as assistance carrying her hand luggage onboard the aircraft.
But while she was assigned a wheelchair at check-in, she says it was later taken away from her by airport staff who then told her that she was "wasting their time" by asking for help.
​Allport-Grantham suffers from Ehlers-Danlos syndrome, a connective tissue disorder which causes chronic pain and joint dislocation, as well as Marfan syndrome and postural orthostatic tachycardia syndrome – a condition which affects the heart, and can cause dizziness and fainting when the patient is standing.
Although she uses a wheelchair part-time, all are invisible disabilities.
She had confirmed wheelchair assistance when buying her ticket on 5 November, opting not to bring her own chair because the airport would provide one instead. Airlines such as Ryanair log the assistance needs of their passengers, but it is the airports in question that fulfil the requests. Stansted contracts its PRM (passengers with reduced mobility) service to an external provider, Omniserv.
Allport-Grantham – who was travelling with her boyfriend – arrived at Stansted in good time for her 7.55am flight, with her boarding pass specifying that she was a special assistance passenger. She told The Independent that on arrival, staff gave her a wheelchair and asked her boyfriend to push her to the gate – common practice at Stansted for wheelchair passengers travelling with companions.
Watch what the UN had to say about the UK's treatment of disabled people
Staff warned her that there were no lifts available, but assured her that a member of staff would help her up the stairs of the aircraft and carry her hand luggage for her.
The couple made it to a lounge area en route to the gate, where Allport-Grantham transferred from the wheelchair to a more comfortable seat. The wheelchair was quickly taken by an airport employee, who promised to bring it straight back. He never returned, however, and Allport-Grantham was forced to walk to the gate, over five minutes away, where she found two other special assistance passengers waiting to board.
She told The Independent: "I told the lady on duty that I had booked special assistance and needed help with my bags and to get onto the aircraft.
"She looked at me and said, 'If you want someone to carry your bags, you have to pay £50.'
"I told her I had pre-booked disability assistance and I need help getting onto the aircraft.
"She said, 'I'm actually waiting for someone who cannot walk, if you want to get on the plane I suggest you queue up like everyone else. If you don't want to carry your bag, it's £50 to have it put in the hold.'
"The person she was waiting for was me, but she was expecting someone who looked more 'disabled' than I do.
"Then she said loudly, in earshot of everyone at the gate: 'I've got disabled people to help and you are wasting their time'. Everyone was staring. It was humiliating."
When she said she was not allowed to lift anything for medical reasons – lifting can dislocate her joints, tear muscles or rupture internal organs – Allport-Grantham says the employee told her, "Maybe next time don't bring a heavy bag then."
After the encounter reduced her to tears, she says a male airport worker came over to ask what was going on, and the agent said, "This lady is wasting my time."
The male employee checked Allport-Grantham's name against the list on the screen and confirmed that she was the passenger they had been expecting. "He was really nice and found me a spare wheelchair, but the lady didn't even apologise," she said.
In the meantime, the flight was completing the boarding process, and the other two special assistance passengers were already on the plane. Allport-Grantham had sent her boyfriend – who is French, and was visiting family – on ahead as the wheelchair was being sourced.
Allport-Grantham – who carries a card for use on public transport, informing people of her disabilities – says that she was then wheeled outside to the plane but left in the rain for nearly 10 minutes until baggage handlers had finished loading the hold luggage.
Calling herself "emotionally drained", she told The Independent that she had contacted Stansted and Ryanair via Twitter. She had received no response from Ryanair, while Stansted had requested more information.
She said: "It isn't the first time this has happened to me, and I'm sure it won't be the last. I want to make a fuss because I believe big companies have a responsibility not only to follow the law but also to educate their staff.
"I was gobsmacked by her behaviour. It's unbelievable that an employee would be so certain that I was faking it that she would speak to me like that.
"People have a sense of entitlement that they 'know' who is and isn't disabled, and if you don't fit into their idea of disability, it means you're a liar. It is so sad that people think they know you by just looking at you.
"I would love to be able to carry my own bag, and I would love to be able to manage steps to the aircraft without help."
A spokesperson for Ryanair said: "While we regret any inconvenience caused, wheelchair services at London Stansted are operated by Omniserv – at great expense to the airlines – and London Stansted is responsible for this service and any problems with it."
Stansted Airport told The Independent: "Of course, we are very disappointed to hear about Ms Allport-Grantham's experience and apologise for any distress caused.
"Special assistance is booked directly with the airline and handled by the airport's PRM provider Omniserv. We are speaking to the provider to find out more about the circumstances of the incident."
Join our commenting forum
Join thought-provoking conversations, follow other Independent readers and see their replies