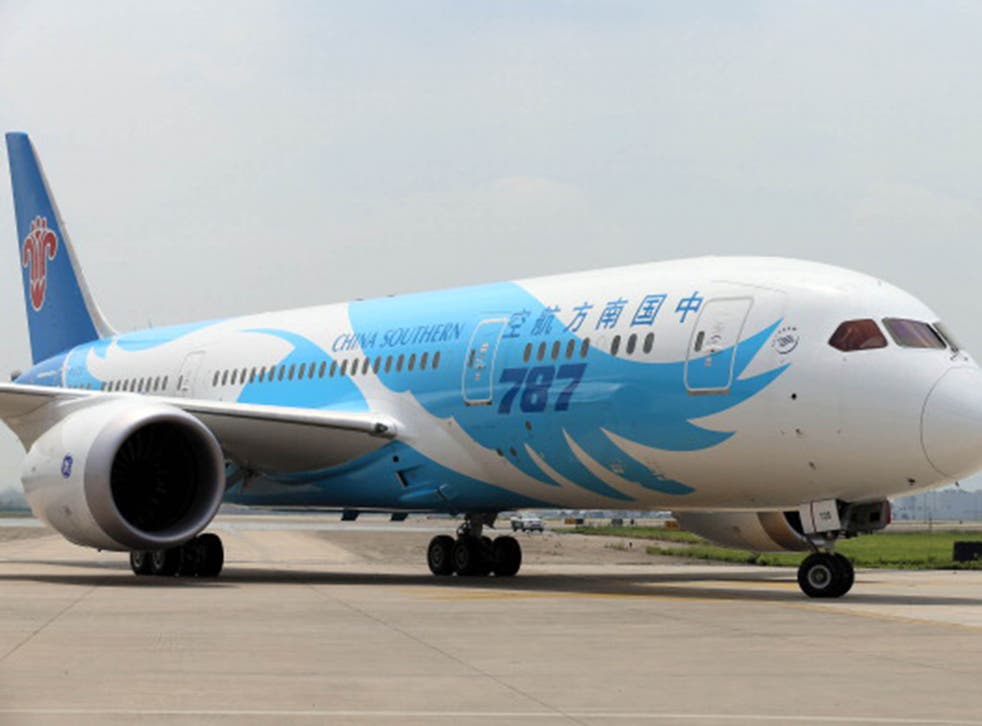 Doctor saves man's life on flight by creating makeshift catheter from oxygen mask and straw
'If we had not dealt with the situation in time, the patient's life would have been at risk,' says surgeon
Helen Coffey
Friday 22 November 2019 11:41 Comments
A doctor is being hailed as a hero after saving a passenger's life on a flight using a makeshift catheter.
Dr Zhang Hong was on China Southern Airlines flight CZ399 from Guangzhou, China, to New York on 19 November when he stepped in to help a man with a life-threatening bladder condition.
The man, who had a history of prostate enlargement, was bloated and in severe pain before Dr Hong and another doctor, Hainan People's Hospital vascular surgeon Xiao Zhangxiang, intervened around six hours before the flight's scheduled arrival time.
Thinking on his feet, Dr Hong constructed a catheter from a straw, a syringe and the tube from an oxygen mask to suck out around 800ml of urine from the passenger's bladder.
"If we had not dealt with the situation in time, the patient's life would have been at risk," Dr Hong, who is head of vascular surgery at the First Affiliated Hospital of Jinan University, told The South China Morning Post.
After inserting the catheter into the man's bladder, Dr Hong quickly realised the syringe needle was too thin to extract the urine.
He instead sucked the man's urine out using the tube and his own mouth, repeatedly spitting it out into an empty wine bottle over a period of 37 minutes.
"I didn't think too much about it. Saving lives is a doctor's instinct," said Dr Hong.
Baby born with heart outside of body survives surgery

Show all 10
Video shared on social media shows him putting together the catheter from items on the flight.
The story has since gone viral in China, with social media users praising the doctors' quick thinking and compassion.
It's not the first time a medical emergency has happened on an aircraft.
In July 2019, a plane was diverted when a passenger gave birth to a baby girl onboard.
Lebanon-based Middle East Airlines flight ME435 was flying from Doha to Beirut when a passenger gave birth just after entering Iraqi airspace.
The flight was diverted to Kuwait.
According to local media, the Filipino passenger gave birth to her baby daughter in the plane toilet.
The crew were alerted and took care of the woman until the plane landed in Kuwait.
Register for free to continue reading
Registration is a free and easy way to support our truly independent journalism
By registering, you will also enjoy limited access to Premium articles, exclusive newsletters, commenting, and virtual events with our leading journalists
Already have an account? sign in
Join our new commenting forum
Join thought-provoking conversations, follow other Independent readers and see their replies