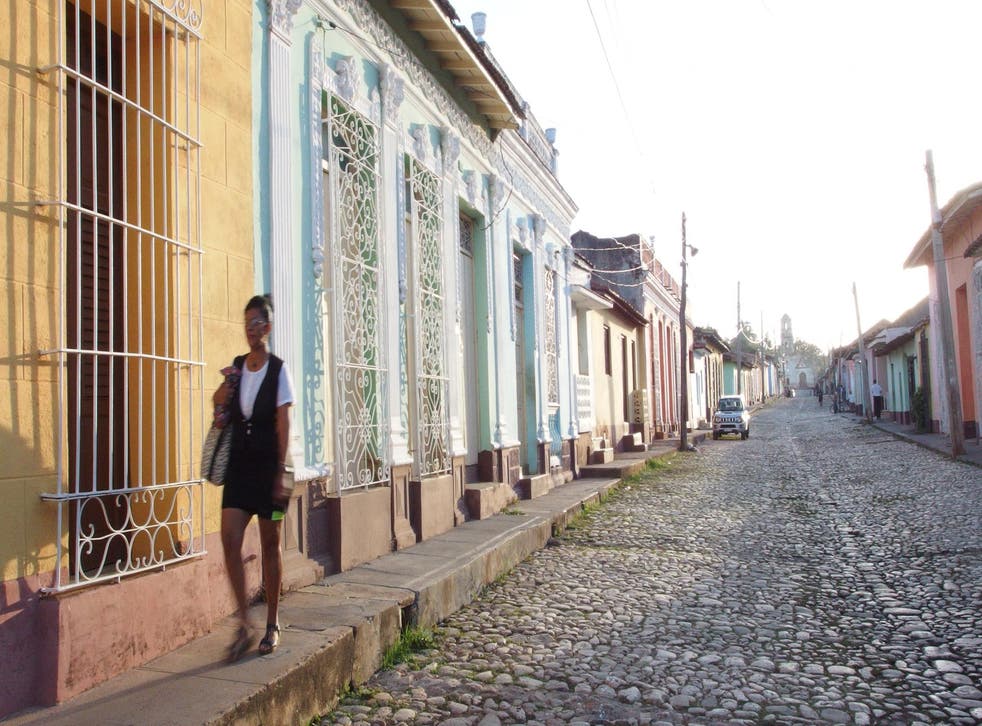 Donald Trump tightens red tape on travel from the US to Cuba
New sanctions will obstruct two-centre holidays combining Florida and the Caribbean's largest island
Simon Calder
Travel Correspondent
Saturday 17 June 2017 14:06 Comments
British travellers hoping to combine the US and Cuba on the same trip face much tighter restrictions after Donald Trump announced he would reverse some measures introduced by Barack Obama.
In a speech in Miami, the President denounced what he called his predecessor's "terrible and misguided deal with the Castro regime".
Mr Obama had eased the economic embargo, which had been in force since the early 1960s, and encouraged "people-to-people" tourism to Cuba.
American citizens and foreign travellers on US territory could access dozens of new scheduled flights to the island.
Ordinary tourism was still not permitted. In practice, though, it was simple to comply with the rules by confirming the purpose was "educational activities, including people-to-people exchanges open to everyone".
In the unlikely even that a traveller was challenged for proof, evidence of museum visits, a home stay in a casa particular or lessons in anything from Spanish to salsa was sufficient.
But Mr Trump said: "It's hard to think of a policy that makes less sense than the prior administration's.
"The previous administration's easing of restrictions on travel and trade does not help the Cuban people – they only enrich the Cuban regime. The profits from investment and tourism flow directly to the military."
He said he was cancelling the "completely one-sided deal with Cuba".
The President has instructed the US Treasury to issue regulations to end individual people-to-people travel.
Only group trips will be permitted, and they must "must maintain a full-time schedule of educational exchange activities that are intended to enhance contact with the Cuban people, support civil society in Cuba, or promote the Cuban people's independence from Cuban authorities".
Pictures of everyday life in Cuba

Show all 20
The new sanctions stipulate: "An employee, consultant or agent of the group must accompany each group to ensure that each traveller maintains a full-time schedule of educational exchange activities."
The rules apply to all "persons subject to US jurisdiction", which includes foreign visitors planning to fly from America to Cuba.
British travellers hoping to use a flight across the Florida Strait will now need either to join an organised tour or provide evidence to support one of the other exemptions, such as charity work or journalism.
The move is likely to damage tourism to the US, by eliminating the option of two-centre trips combining Cuba with Florida,
UK visitors to Cuba have many alternative routes to the island, including non-stop Virgin Atlantic flights from Gatwick to Havana and Varadero, charter flights to a range of airports and connections via Paris or Madrid to the Cuban capital.
Mr Trump said the sanctions on travel to Cuba will remain in place "until all political prisoners are freed, freedoms of assembly and expression are respected, all political parties are legalised, and free and internationally supervised elections are scheduled".
It is not clear if the President will apply the same sanctions to other countries with poor human-rights records.
Register for free to continue reading
Registration is a free and easy way to support our truly independent journalism
By registering, you will also enjoy limited access to Premium articles, exclusive newsletters, commenting, and virtual events with our leading journalists
Already have an account? sign in
Join our new commenting forum
Join thought-provoking conversations, follow other Independent readers and see their replies