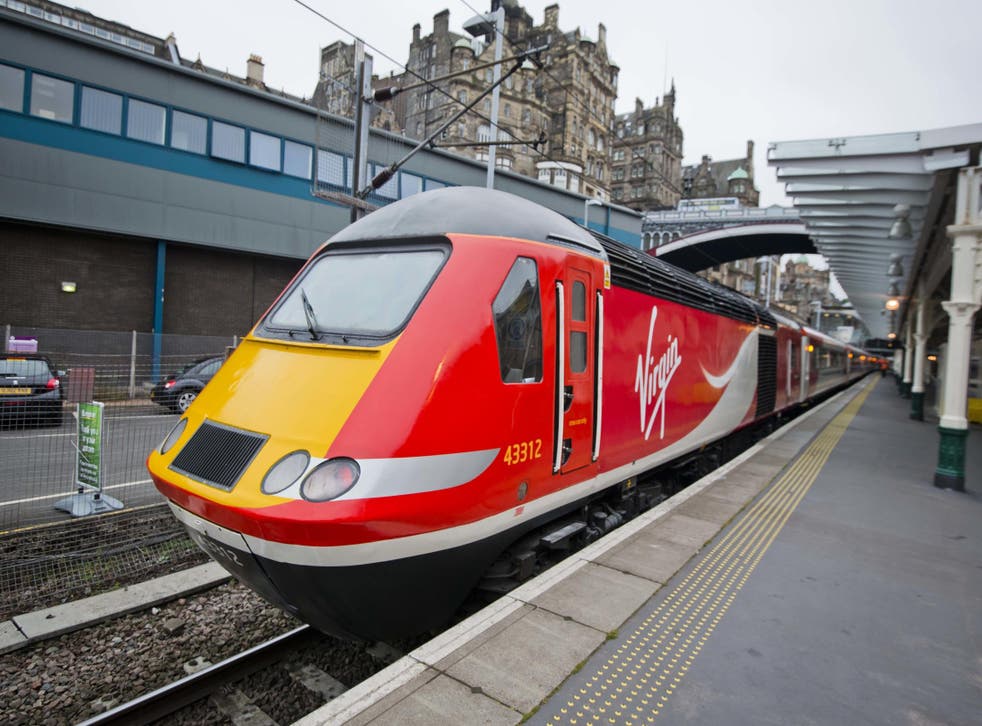 MPs to probe East Coast rail franchise debacle
'There are serious questions to be asked of the train operator, Network Rail and ministers,' says Lilian Greenwood, chair of the Transport Committee
Simon Calder
Travel Correspondent
Monday 12 February 2018 01:28 Comments
As Virgin Trains East Coast faces "imminent failure", the Transport Select Committee has launched an inquiry into rail franchising on the UK's flagship line.
A week ago, the Transport Secretary announced that the current Intercity East Coast rail franchise was likely to fail within "a very small number of months".
Stagecoach, which owns 90 per cent of Virgin Trains East Coast (VTEC), has lost £200m on the franchise since it started in March 2015.
Chris Grayling said: "Stagecoach got its numbers wrong. It overbid and is now paying a price."
The franchise, linking London King's Cross with Leeds, York, Newcastle and Edinburgh, was originally due to run until 2023. But Mr Grayling had already said it would be replaced in 2020 by a new public/private model known as the East Coast Partnership.
It is the third franchise to collapse on the East Coast main line. In 2007, GNER, part of the Sea Containers conglomerate, failed. The franchise was taken over by National Express, which itself handed back the keys in 2009.
Lilian Greenwood, chair of the committee, said: "There are serious questions to be asked of the train operator, Network Rail and ministers, and the Transport Committee intends to ask them.
"The failure of the East Coast franchise has wider implications for rail franchising and the competitiveness of the current system. Lessons need to be learned by all concerned."
Separately, the new rail minister, Jo Johnson, will call today for an end to diesel-only trains on the UK railway network by 2040.
In his first major speech in his new role, at a conference in London, Mr Johnson will say: "We're committed to ending the sales of petrol and diesel cars by 2040. If we can achieve that, then why can't the railway aspire to a similar objective?
"New bi-modes are a good bridging technology to other low-emission futures."
The UK is behind most large western European countries in the proportion of electrified lines. An ambitious programme to electrify the Great Western line from London Paddington to Bristol and Swansea has been curtailed. Electrification of most of the East Midlands route from St Pancras to Sheffield has been abandoned.
Instead, "bi-modes" will run on both lines. These are electric trains fitted with diesel motors. Campaigners say the extra weight has a significant environmental impact.
Stephen Joseph, chief executive of Campaign for Better Transport, said: "We welcome the Government's support for phasing out diesel trains on the rail network, but to be meaningful it needs to be supported by a long-term rail investment strategy to cut emissions.
"Yet only last year, the Government cancelled major electrification projects."
Mr Johnson will say: "As battery technologies improve we expect to see the diesel engines in bi-modes replaced altogether with batteries powering the train between the electrified sections of the network."
Meanwhile, the shadow transport secretary has baffled the railway industry by appearing to say that his train from London King's Cross to Huddersfield was cancelled.
UK news in pictures

Show all 50
On the Today programme on Saturday, John McDonnell said: "I've just travelled yesterday on the East Coast line to Huddersfield. What happens when I turn up at King's Cross? The train is cancelled.
"I get to Huddersfield, they're saying that's almost a daily occurrence. Why? Because it's in private hands and not taking account of passengers themselves and not listening to their own workers."
Yet the last time direct trains ran between London and Huddersfield was during the 1960s. Services by the nationalised British Rail ended under a Labour government, though one direct train a day is due to be reintroduced from next year.
The Independent has asked the Labour Party for clarification.
Register for free to continue reading
Registration is a free and easy way to support our truly independent journalism
By registering, you will also enjoy limited access to Premium articles, exclusive newsletters, commenting, and virtual events with our leading journalists
Already have an account? sign in
Join our new commenting forum
Join thought-provoking conversations, follow other Independent readers and see their replies