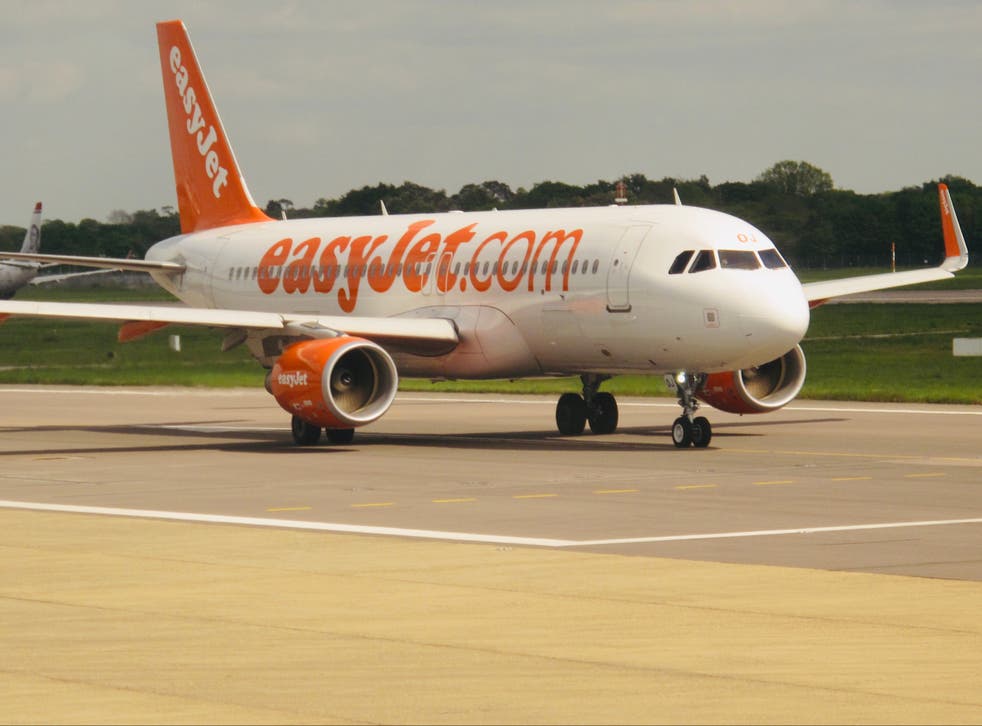 EasyJet moves passenger's flight to day before leisure travel permitted
'I'm very curious as to their reasoning. What do they know that we don't?' – Tracy Harris
Simon Calder
Travel Correspondent
Monday 08 March 2021 17:14 Comments
Ten weeks before international travel from England is hoped to be made legal, easyJet has moved a passenger from a flight that would allow her to comply with the law to one that she could only take if her journey was deemed essential.
Tracy Harris booked an easyJet flight from London Gatwick to Barcelona for Monday 17 May, the first day when it could be feasible to go on a non-essential journey abroad.
However, easyJet cancelled Ms Harris's original departure and instead offered her a flight on 16 May.
In an email informing Ms Harris of the flight change, easyJet did not explain that the current law means she could take the new flight only if her journey were essential.
Under the terms of the new Declaration to Travel law that took effect on 8 March, Ms Harris would face a £200 fine even for turning up at Gatwick without a form filled in explaining a reason for claiming exemption.
The European air passengers' rights rules that still apply to UK-EU flights mean that she is entitled to "re-routing, under comparable transport conditions, to [her] final destination at the earliest opportunity".
In other words, easyJet must offer to buy Ms Harris a ticket on another airline – which in this case would be on Vueling, which has seven departures on the same route on 17 May.
But easyJet advised Ms Harris only "three options that are available": an alternative UK-Spain departure on easyJet; an easyJet voucher; or a refund.
She was told by easyJet: "Due to the ongoing impact of travel restrictions, we've had to review our schedule and we are sorry to inform you that your original flight from London to Barcelona has been cancelled.
"We're trying to take as many people as possible on their travels and so we've done our best to move you onto an equivalent flight."
The "equivalent flight" was a switch from a Monday morning departure to an afternoon service the previous day.
"I'm very curious as to their reasoning," said Ms Harris. "What do they know that we don't?"
According to the "roadmap" out of lockdown: "The government will determine when international travel should resume, which will be no earlier than 17 May."
The Independent put these points to easyJet. In a statement, the airline said: "As we continue to consolidate our flying schedule the system moves customers to a flight with the nearest time and date. Unfortunately this has meant the option provided is in advance of the earliest date for the international leisure travel ban lifting and so although some customers are able to legitimately travel on this date for essential reasons others will not be able to do so.
"The customer has been provided with options that include them to be able to take the option to move to an alternative date after the 17 May if needed alongside their other options. If passengers wish to travel via an alternative carrier on 17 May they can contact our customer services who would arrange that for them. We are sorry for any inconvenience caused as a result of the earlier date."
Register for free to continue reading
Registration is a free and easy way to support our truly independent journalism
By registering, you will also enjoy limited access to Premium articles, exclusive newsletters, commenting, and virtual events with our leading journalists
Already have an account? sign in
Join our new commenting forum
Join thought-provoking conversations, follow other Independent readers and see their replies