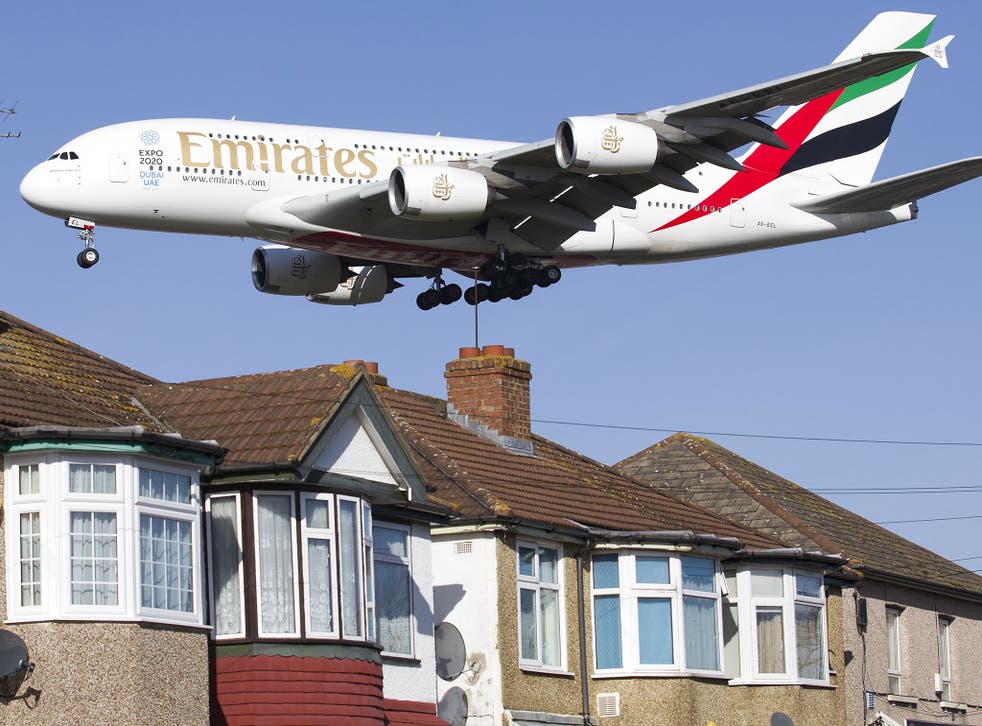 Emirates ditches first class on some flights to London and adds extra departures for Christmas peak
'The pressure to reduce unit costs is intense. So whether it's BA going 10 abreast on their 777s or a cattle-class A380, the root cause is the same'
Simon Calder
Travel Correspondent
Sunday 29 October 2017 19:33 Comments
In a move that confirms the huge demand for long-haul escapes among UK travellers, Emirates is ditching first class on some winter services to and from London – instead deploying planes that carry more seats than any other aircraft in the world.
Emirates flies three Airbus A380 jets a day between Gatwick and Dubai, each configured with first, business and economy class. But the scheduling data provider Routesonline says some of the flights in November and December will be replaced by a high-density version of the "superjumbo", with only business and economy class. Instead of 489 passengers, this configuration has 615 seats – a 26 per cent increase.
Victoria Moores, European editor for Air Transport World, said: "With fares cheaper than ever before, it's great news for customers, but it also means airlines have to work harder to keep fares down.
"That means airlines have to stay flexible with their products, in this case swapping aircraft layouts to suit market demand."
Aviation analyst John Strickland said: "Emirates will have done the maths to show that the revenue benefit they can achieve on these Gatwick flights in a pretty price competitive market is far greater in the higher-capacity two-cabin A380 than anything they may lose from not having a small first-class cabin where they probably wouldn't sell out anyway."
Tim Jeans, former managing director of Monarch, said: "It shows that Emirates are no more immune from pressures on yield than any other airline. The 'big three' Middle East carriers – Emirates, Etihad and Qatar Airways – have huge capacity through their respective hubs.
"Fares are only going one way – down – and the pressure to reduce unit costs is intense. So whether it's BA going 10 abreast on their 777s or a 'cattle class' A380, the root cause is the same."
British Airways is "densifying" its Boeing 777 fleet at Gatwick, adding 52 extra seats to each plane – partly by adding one seat to every existing economy row of nine.
Mr Jeans said the Sussex airport has less demand for first class: "Whatever Gatwick would like people to think, premium passengers still tend to use Heathrow. Gatwick is fine for lower-yielding leisure passengers but overall airlines will have a better and more profitable mix of premium and leisure traffic on Heathrow services."
First-class passengers on Emirates are invited to "indulge in a refreshing shower at 40,000ft" and "savour gourmet meals whenever you please". But the airline's decision to drop first class on some Gatwick services did not surprise Malcolm Ginsberg, editor-in-chief of Business Travel News.
He said: "Emirates are following the airline trend to drop the exclusive first class on less prestigious routes. It is more profitable for the carriers to increase business class than fill the front end with upgrades at a high cost. Emirates' next move will probably be to introduce Premium Economy."
Qantas, which is in partnership with Emirates on a number of routes, will not offer first class on its non-stop service between Heathrow and Perth, which launches next year. 
Three years ago, Alexandre de Juniac, chief executive of Air France-KLM, said "no one makes money" from first class. 
Emirates has also obtained slots at both Heathrow and Gatwick for some extra services over the Christmas peak. 
Eleven pairs of slots have been found at the UK's busiest airports, each allowing for an extra arrival and departure of a Boeing 777 capable of carrying 364 passengers.
On the key pre- and post-Christmas dates of 16 December and 7 January, Emirates will be operating a total of 11 flights each way between London and Dubai, carrying more than 5,000 people each way. Most of them will connect to or from Asian and Australasian services.
The Independent has asked Emirates how it obtained the slots, but the airline has yet to respond.
Register for free to continue reading
Registration is a free and easy way to support our truly independent journalism
By registering, you will also enjoy limited access to Premium articles, exclusive newsletters, commenting, and virtual events with our leading journalists
Already have an account? sign in
Join our new commenting forum
Join thought-provoking conversations, follow other Independent readers and see their replies