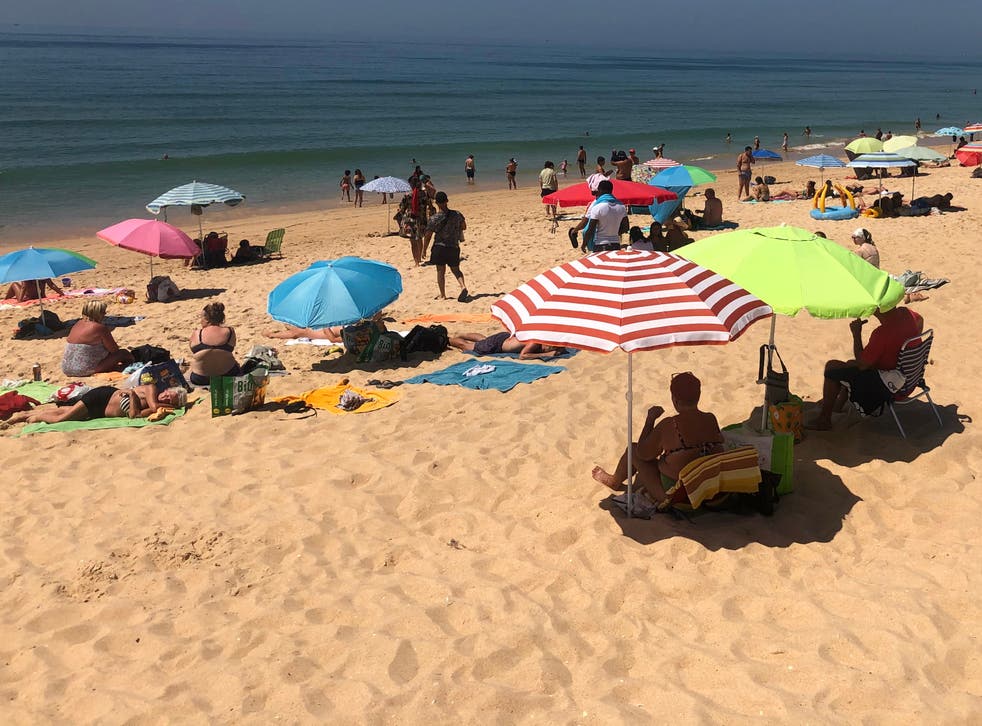 Which European countries will let in travellers without a vaccine?
Haven't been jabbed yet? Never fear, vaccine-free travel is possible
While the talk of vaccine passports potentially enabling restriction-free international travel will be music to some holidaymakers' ears, for many others it carries a sting in the tail.
For most younger travellers without underlying health issues, receiving a first jab feels a long way off, never mind getting fully vaccinated.
According to the government's timeline, it's estimated that all UK adults will have received both doses by the end of October – too late for summer holidays.
But don't be disheartened: a number of European countries have said that unvaccinated travellers from the UK will also be welcome, provided (in most cases) that they can show a negative PCR test result.
Here are the places where vaccine-free travel should be permitted.
International leisure travel remains illegal from England until at least 17 May. The UK's other devolved nations have their own schedules for when the travel ban will lift.
Malta
Malta had previously only mentioned that vaccinated travellers would be welcome back, quarantine free, from 1 June.
Now, the island nation has moved the UK to its amber list - meaning non-vaccinated travellers will not need to quarantine if they submit a negative Covid-19 PCR test certificate before boarding flights to Malta. The test should be carried out within the previous 72 hours.
Turkey
Turkey has lifted its suspension on direct flights from the UK, plus announced that travellers will not need to be fully vaccinated in order to enter the country.
Arrivals need not present a so-called "vaccine passport", but must instead show a negative Covid PCR test result taken within 72 hours of travel.
However, there is one more sticking point before holidays become feasible again: at present, Turkey still requires arrivals from the UK to quarantine for at least 10 days – if they receive a negative PCR result on day 10 – rising to 14 days if they don't submit to a further test.
Greece
Greece's prime minister says the country's tourism industry will open on 15 May, when a ban on travel between different regions in the country will also be lifted.
"The vaccines, the self-tests and the better weather make us confident that this unprecedented adventure is ending," Kyriakos Mitsotakis said in a special television address.
World news in pictures

Show all 50
The country has already eased quarantine restrictions on arrivals from certain countries as of 19 April.
"Arrivals from the UK with proof of a negative Covid-19 PCR test, undertaken within the 72 hour period before arrival into Greece, are exempted from the need to self-isolate on arrival to Greece," says the Foreign Office. UK visitors must also take a rapid Covid test on arrival.
Spain
Spain has recently reaffirmed its desire to open up to British holidaymakers for summer stays.
Tourism Minister Fernando Valdes told Sky News that the European nation is "desperate" to welcome British visitors, and was encouraged by the fast vaccination roll-out in the UK.
Mr Valdes said: "I think we will be ready here in Spain. We also think that the vaccination scheme in the UK is going pretty well, so hopefully we'll be seeing this summer the restart of holidays."
He added that measures including vaccination certificates are "going to help us", but has previously assured the public that unvaccinated travellers will be able to enter Spain with a negative PCR result.
Portugal
Portugal lifted its flight ban on the UK on 16 April, bringing the possibility of summer holidays there a step closer.
Portuguese officials have said they hope to welcome back British tourists from 17 May, providing they have proof of full vaccination or a negative PCR test taken within 72 hours of travel.
UK Covid-19 vaccinations: Latest figures
The tourism minister, Rita Marques, recently said the country would try "at all costs to avoid quarantines and additional Covid-19 tests" for tourists, reports the MailOnline.
Croatia
UK nationals travelling to Croatia may enter the country for the purpose of tourism provided they have: a negative Covid-19 antigen or PCR test result taken up to 48 hours before arrival in Croatia; proof of a vaccination; or a certificate of recovery following a positive test result between 11 and 180 days prior.
Those travelling under the tourism exemption are required to hold a valid accommodation booking or proof of property ownership in Croatia.
Bulgaria
Bulgaria will ease rules for entry to the Balkan country from 1 May, its outgoing health minister Kostadin Angelov has said.
"From 1 May, when the tourist season starts, we will allow entry in the country in three ways: with a vaccination certificate, with a negative test result from a PCR or an antigen test," Angelov told reporters.
"The third option is a document proving that the person has recovered from the coronavirus infection in the past six months."
Estonia
Estonia has some of the loosest restrictions around.
"Travellers from the UK are not required to produce a negative PCR Covid-19 test or self-isolate for 10 days," says the FCO.
Join our new commenting forum
Join thought-provoking conversations, follow other Independent readers and see their replies